Last Updated: 2 days ago by BrodNeil
For Creator Profiles, Facebook Is Testing a New 'Professional' Mode
Meta is introducing a new "Professional" option for user accounts geared for creators wishing to monetize their social media followings.
The new mode will provide them with extra revenue options and insights previously only available to Facebook Pages.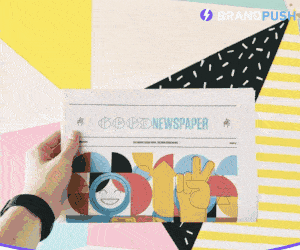 Key takeaways:
The new mode will be available to a limited number of artists in the United States at first,
The ability for creators to participate in the new Reels Play bonus program, where some creators can earn up to $35,000 per month based.
Meta warns that those who choose to participate in this new experience will be making themselves more of a public figure on Facebook.
Read more: https://techcrunch.com/2021/12/08/facebook-tests-a-new-professional-mode-for-creator-profiles/
---
Facebook Ads
How to create engaging Facebook ads
2022 November 10
To create Facebook ads that people respond to, do the following:
highlight your product's features and benefits
provide value for free to help build brand awareness
share proof on social media that consumers bought from you
share customer testimonials
offer limited-time discounts
align quality copy and creativity
Source:https://www.socialmediaexaminer.com/how-to-create-facebook-ads-customers-engage-with/
Facebook Publishes Guide on How Broader Societal Shifts Have Impacted Ad Response
by Josh
Last Updated on October 30, 2021 by BrodNeil
The 25-page report examines over 100 Facebook ads that performed better than average in 2020 and the primary aspects contributing to higher response rates.
Support Our Affiliate Partner: Grab Your FREE Plan Now!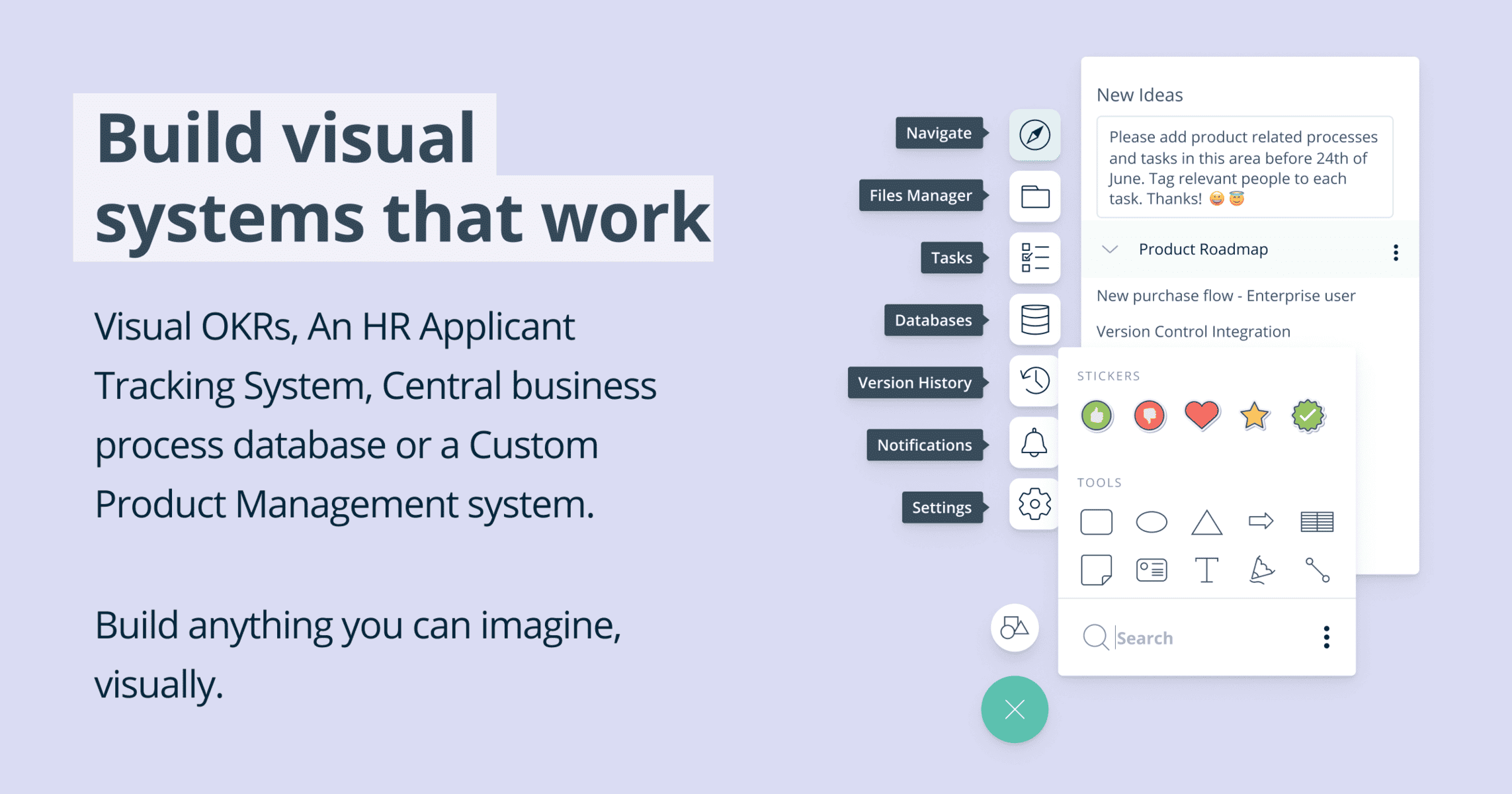 Facebook has released a new report analyzing how customer relationships with brands have evolved over the past year and what these mean for future marketing strategies.
Key takeaways:
Some of the concepts in the guide may appear unclear at first, but Facebook has given examples and detailed information on how to implement them.
Facebook also gave more specific advice, and question prompts to get marketers thinking about applying each principle in their planning.
It's an excellent review of some of the key concepts that contributed to higher ad response and why they can be helpful in outreach efforts.
Read more: https://www.socialmediatoday.com/news/facebook-publishes-new-guide-on-how-broader-societal-shifts-have-impacted-a/605231/
Facebook's Ad Guide
by BrodNeil
You can find Facebook ad guide here: https://www.facebook.com/business/ads-guide/image/facebook-feed/post-engagement
File type: jpg or png
Landscape
Normally I use this image ratio: 1.91:1 for landscape images.
So if you have a width of 1200 px. You can divide that by 1.91 to get the height.
Ex. 1200 / 1.91 = 628 (height) or 628 x 1.91 = (width)
Square
I also use the 1:1 ration (square) many times even in videos as it fits well with many of the different platforms like Instagram.
Portrait
Ratio 4:5
---
Facebook Marketing
The Facebook Conversion Formula: A Blueprint for Turning Fans into Customers
Last Updated on December 21, 2020 by BrodNeil
Any business aiming for success needs to have a Facebook pages in these days of digital platforms and media. That alone is just the first step when you start building your social media presence and digital content marketing strategy. Once you start growing your fan base, you can promote content in order to trigger inquiries. Ultimately, you need to convert these into hot leads, which translates to revenue. This strategy is a long-term strategy which will take some time to implement, so patience is critical in this process.
Key Takeaways:
The first step to growing your fan base is developing a user persona around your ideal Facebook Fan. You can't find what you're not looking for.
Your content strategy should be broken into pillars; categories of content that are relevant to your ideal fan personas and on-strategy for your business.
According to a Hubspot Study in 2013, photos on Facebook generate 53% more likes than the average post. The more likes, shares and comments you receive, the more visible future content will be.
"Combining characteristics from each of these categories will allow you develop a usage scenario. In this case, the usage scenario is how your brand and ideal user interact on social media and Facebook in particular."
Read more: https://www.jeffbullas.com/the-facebook-conversion-formula-a-blueprint-for-turning-fans-into-customers/
Facebook Is Experimenting with a New Feature That Allows You to Cross-Post Your Facebook Feed Posts to Instagram
by Josh
Facebook currently allows users to share their Instagram Stories and Reels on the social media platform. It's now experimenting with a new feature that would allow posts to flow in both directions. The firm recently introduced a feature that allows users to cross-post photographs and videos from their Facebook posts to their Instagram accounts. The feature could prevent you from having to upload the same media twice in two different applications if you're active on both platforms.
Support Our Affiliate Partner: Grab Your 5 day FREE-trial Now!

Key takeaways:
The feature is presently only available to a restricted number of people who already have their Facebook profiles linked to a personal, creator, or business account on Instagram.
Users will be able to cross-post single images, single videos, or multi-photo albums to Instagram up to 10 photos – the maximum enabled by Instagram's carousels.
In recent months, Facebook has been pushing to make its suite of applications more interoperable — and not only by allowing users to cross-post between them.
Read more: https://techcrunch.com/2021/10/18/facebook-tests-cross-posting-your-facebook-feed-posts-to-instagram/
---
Facebook Privacy and Security
Facebook Update on Their Use of Face Recognition
As part of a company-wide effort to limit the use of facial Recognition in our products, Meta will disable the Face Recognition feature on Facebook. As a result, people who have opted into their Face Recognition feature will no longer be automatically detected in images and videos. In addition, Facebook will delete the facial recognition template used to identify them due to this change.
Key takeaways:
This will be one of the most significant revolutions in facial recognition usage in the history of technology.
Face Recognition allows more than a third of Facebook's daily active users to be recognized. Its elimination will destroy more than a billion people's facial recognition templates.
Facebook sees facial recognition technology as a valuable tool for those who need to verify their identity or avoid fraud and impersonation, for example.
Read more: https://about.fb.com/news/2021/11/update-on-use-of-face-recognition/
---
Facebook Messenger
by Josh
Facebook Gives Tips on How to Avoid Harmful Interactions in Messenger
Facebook recently collaborated with psychologist Dr. Linda Papadopoulos to create a new framework to help users set appropriate boundaries in Messenger.
The data could benefit younger users, who are already depending on such programs to retain social connections in the face of ongoing social distance mandates.
Key takeaways:
Users may find it more challenging to identify such hazards and concerns. By offering a clear framework, these apps may assist in alleviating unneeded tension and discomfort.
Facebook also emphasizes its numerous tools for reducing tension. Turning off active status to minimize the expectation of quick response or adjusting your delivery controls to select who goes to your Message Request folder are a few,
Because of the rising reliance on digital connection tools and recent findings regarding the mental effects of such interactions, it's important to remember these tips.
Read more: https://www.socialmediatoday.com/news/facebook-provides-new-tips-on-how-to-set-boundaries-in-messenger-to-avoid-h/607330/
---
Facebook Now Has a Cross-App Group Chat Feature
Facebook has announced new Messenger and Instagram direct features, including cross-app group chats, which allow you to join in group discussions across the two apps, new group typing indicators to boost participation, and polls in your Instagram direct messages.
Key takeaways:
Given that the option to communicate between the two apps between individuals has been available since September 2021, the new feature is hardly a substantial change in terms of functionality.
It's also another step in Facebook's bigger messaging unification strategy, which will eventually include WhatsApp.
The cross-app functionality is another important step in solidifying its integration efforts and bringing its entire suite of messaging tools together.
Read more: https://www.socialmediatoday.com/news/facebook-adds-cross-app-group-chat-functionality-in-messenger-and-instagram/607429/
Facebook Encrypted Messaging
Amid Child Safety Concerns, Facebook Delays the Release of Encrypted Messaging
Meta, which owns Facebook and the messaging service WhatsApp, said it would take time to "get this right" and promised to seek a balance between privacy and safety online.
The social media giant had previously stated that encrypted texting would be available in its Messenger and Instagram apps by 2022. However, it has now been said that it will not be available until 2023.
Key takeaways:
End-to-end encryption shields messages from all except those involved in a conversation and has previously aroused concerns that it could jeopardize children's online safety.
Meta said it would continue to work with specialists to combat exploitation. However, they emphasized that the company could still assist authorities in the past despite services being encrypted.
WhatsApp, the social network's other messaging service, is already fully encrypted.
Read more: https://www.independent.co.uk/life-style/gadgets-and-tech/news/facebook-encrypted-messaging-child-safety-b1961509.html
---
Facebook Features
Facebook Has Released a New Explainer for Their News Feed Algorithm
by Josh
Last Updated on July 16, 2021 by Josh
Facebook has released a new video explaining how its News Feed algorithm works. While the video doesn't offer any new insights or tips, it does provide an excellent general overview of Facebook's content ranking process.
The video explains the feed ranking process, including the four key elements that Facebook considers when deciding what material to show each user. Those four elements are:
Inventory. With all of the posts from the original sample set that you could be shown each day. These are based on the pages and people you follow, groups you're a part of, as well as the ad content you're qualified to see on any given day.
Signals. The system then uses a variety of signals to determine the relevance of each post to you. This is determined by your connection with the person/page that shared the update as well as how you've interacted with them previously.
Predictions. The algorithm then makes predictions about your likely engagement with each new post based on these considerations to emphasize the most personally relevant content found on these factors.
Score. The algorithm will score each post in your content pool and rank them based on all of these variables. The greater the relevancy score, the more likely that post will be displayed first in your Facebook feed.
Key takeaways:
The more people who engage with your updates and find your content personally relevant, the more likely your posts will appear higher in each individual's feed.
Users can also select the relevant options in the three dots menu to signal that specific posts are not relevant to them.
Content that violates Facebook's policies is frequently removed before any user sees it.
"Our goal is to make sure you see the posts that are most valuable to you at the top of your Feed every time you open the Facebook app."
Read more: https://www.socialmediatoday.com/news/facebook-provides-new-explainer-on-how-its-news-feed-algorithm-works/603189/
Fans Can Now Purchase 'Stars' on Facebook's New Website without Paying App Store Commissions
Meta has found a new way to avoid the app stores' commissions on in-app sales by launching a new website where users can buy "Stars." The virtual payment allows fans to express their support for their favorite creators during Facebook videos and livestreams.
Stars are typically purchased as in-app purchases on mobile devices, with a revenue share with the app store platform provider – in this case, Apple or Google. However, when fans buy Stars through the new Facebook website, they'll use Facebook Pay rather than Apple or Google's payment systems.
Key takeaways:
The Stars are deposited into people's virtual wallets after being purchased through the Stars Store website. T
Facebook is also launching "Stars Party," a new feature that allows people to send Stars together during livestreams.
This isn't the first time Facebook has devised a method of circumventing the app stores' revenue-sharing restrictions.
Read more: https://techcrunch.com/2021/12/07/facebooks-new-website-lets-fans-buy-stars-without-paying-the-app-stores-commissions/
---
Facebook Reels
Facebook Reels Has Come Out of Testing, with Offers to Pay Producers for High-Performing Videos
Reels is now available to all Facebook users in the United States on both iOS and Android. The feature, which is Facebook's answer to TikTok, allows users to create and share short-form video content using several editing options, including music and audio, AR effects, timers and countdowns, and more.
With its public debut, creators will be able to create Reels directly on Facebook and post their existing Instagram Reels to Facebook, allowing them to grow their following on both platforms.
Key takeaways:
The company is launching a new bonus program to compensate creators when their Reels are viewed. For the time being, the new program will only be open to American creators and will be by invitation only. However, it will eventually grow to other parts of the globe.
Facebook says it's also working on new ways for creators to monetize their Reels, such as Sticker Ads and Banner Ads in Reels.
In addition, the company hopes to commercialize Reels as a product by experimenting with full-screen and immersive commercials that appear in between Reels, similar to TikTok ads.
Read more: https://techcrunch.com/2021/09/29/facebook-reels-exits-beta-in-the-u-s-with-offers-to-pay-creators-for-well-performing-videos/
---
Facebook Groups
For Creating Strong Communities, Facebook Has Added New Groups Features
Meta adds new features to Facebook Groups that aim to improve member communication, build communities, and give administrators more control over the look and feel.
In addition, the company reveals its vision for Facebook communities in the future, which merges components from Groups and Pages into a single site.
Key takeaways:
Admins can use these new features to make their Groups feel unique and the additional tools to manage their groups easier.
Members of Facebook Groups can strengthen their bonds by utilizing the new capabilities.
Through fundraising and monetization, a new set of tools will assist Group administrators in keeping their groups afloat.
Read more: https://www.searchenginejournal.com/new-facebook-groups-features-for-building-strong-communities/426408/
---
Facebook News Feed
by Josh
Facebook Is Testing with New News Feed Restrictions
Facebook revealed that it is testing a feature that will give users more control over what they see on the network.
For English-speaking users, the test will be available on Facebook's app. It adds three new sub-menus to Facebook's menu to control what appears in the News Feed: friends and family, organizations and pages, and public figures. Users in the trial can keep the ratio of those posts in their feed at "normal" or change it to more or less, based on their preferences.
Key takeaways:
Anyone in the test can do the same for topics, indicating what they want to view and what they don't want to see.
The test will affect "a small fraction of people" around the world, according to Facebook, before gradually expanding in the coming weeks.
Facebook will also expand a mechanism that allows advertisers to opt-out of appearing next to topics like "news and politics," "social concerns," and "crime and tragedy."
Read more: https://techcrunch.com/2021/11/18/facebook-newsfeed-controls-test/
---
Facebook Cover
5 Great Examples of How to Include Calls to Action in Your Facebook Cover Photo
Last Updated on December 21, 2020 by BrodNeil
For marketers, keeping up with all the changes and rules Facebook implements on its platform is often frustrating experience. However, knowing what is allowed and maximizing the opportunity presented by the platform to market your products or services is necessary for successful business. When promoting a product or an event, it is now allowed to include specific call for customers to act on. Text itself cannot take more than 20% of the space, and that rule has not changed.
Key Takeaways:
In essence you are now allowed to include a "call to action" for promoting that event, book or competition. The old rule of not having anymore than 20% text still applies.
It seems that simplicity is a consistent theme with ShortStack making asking for a "like" ….simple, fun and colorful.
What are you trying to promote with your brand on Facebook? What design resonates with you? Is their a call to action you think is more compelling than the others?
"The previous policies that prohibited effective marketing text in the image for brands was always a nonsense. So it's good to see some commonsense emerge after 12 months!"
Read more: https://www.jeffbullas.com/5-great-examples-of-calls-to-action-for-your-facebook-cover-photo/
---
Facebook Outage
Facebook Apologizes for the Downtime and Explains Why It Occurred
Billions of Facebook, Instagram, WhatsApp, and Messenger users could not access their accounts for several hours. Facebook has apologized for the outage. The outage, which made it impossible for users to refresh their feeds or send messages, was caused by "configuration changes on the backbone routers."
Key takeaways:
The outage was the longest for Facebook since a glitch knocked the service offline for approximately a day in 2008, affecting over 80 million users. Around 3 billion people utilize the platform right now.
A similar outage occurred in 2019 and lasted around an hour. The event was caused by a server configuration change, according to Facebook.
The outage occurred one day after a whistleblower exposed sensitive internal information to The Wall Street Journal.
Read more: https://www.cnbc.com/2021/10/05/facebook-says-sorry-for-mass-outage-and-reveals-why-it-happened.html
---
Deactivating Facebook
Do you want to take a break from Facebook? You can do this by deactivating Facebook using your desktop or mobile phone.
What it means when you deactivate your Facebook account
Deactivating Facebook does not mean deleting your account. Instead, you are just temporarily switching it off. You can reactivate it anytime you want.
Here are the things that happen when you deactivate your FaceBook:
People will not be able to see your timeline.
Other people will not be able to search for you.
People can still see some information, such as the messages you sent.
The Pages that only you control will also be deactivated. People cannot view and search for the Page that only you manage. If you do not want your page to be deactivated, be sure to have someone else have full control of your Page.
Your messenger will remain active unless you also deactivate it. This means that you can still chat with friends on Messenger and other people can still search for you there. Your profile picture will also still be visible in your conversations on Messenger.
You will not be able to use your account to access your Oculus information or its products.
Deactivating Facebook on app
To deactivate your Facebook account, follow these steps:
Open your Facebook app.
Go to your main profile settings by clicking your profile thumbnail on the top right of Facebook.
At the bottom of the page, select Settings and privacy.
Choose Settings.
Under accounts, select Profile access and control.
Choose Deactivation and deletion.
Select Deactivate account and click the Continue to Account Deactivation button.
Follow the instructions to confirm.
Deactivating Facebook on your browser
When you are using your browser, follow these steps:
Log in to your Facebook account.
Click the drop-down button on the top right of Facebook.
Choose Settings & privacy, then Settings.
Select Privacy, then Your Facebook information.
Choose Deactivation and deletion.
Select Deactivate account and click the Continue to Account Deactivation button.
Follow the instructions to confirm.
Source: https://www.facebook.com/help/250563911970368