Knowing how to measure content marketing success is an important aspect that every marketer and/or business must take note of. Failure to do so would mean a great loss for the marketer or business despite all its marketing efforts. Why? This is because this step is actually what ensures the worth and efficiency of all the marketing investments made by the company. It is what keeps track of your ROIs and ensures that your content is consistently and continuously aligned to all your core objectives.
Table of Contents:
What is the first thing to consider?
Providing value to your core objectives plays a vital role in how you choose to shape and design your content. So before anything else, before you even begin to measure and collect all the necessary data, it would be wise for you to write down all your key objectives first. If you have many, arrange them in order of priority for greater ease. Remember that these goals are what will serve as the foundation of all the metrics and data that you will later be checking from time to time, onward.
Examples of the common content marketing goals are the following:
Brand awareness
Cross-sell
Customer retention
Engagement
Lead generation
Sales
Ponder on objectives inline with:
Audience's objective
SEO objectives
Digital PR objectives
Business objectives
Back to table of contents
Which metrics can help you determine if your content marketing strategy is working?
There are a lot of KPIs or Key Performance Indicators used to measure marketing.
Check out the graph below for better understanding.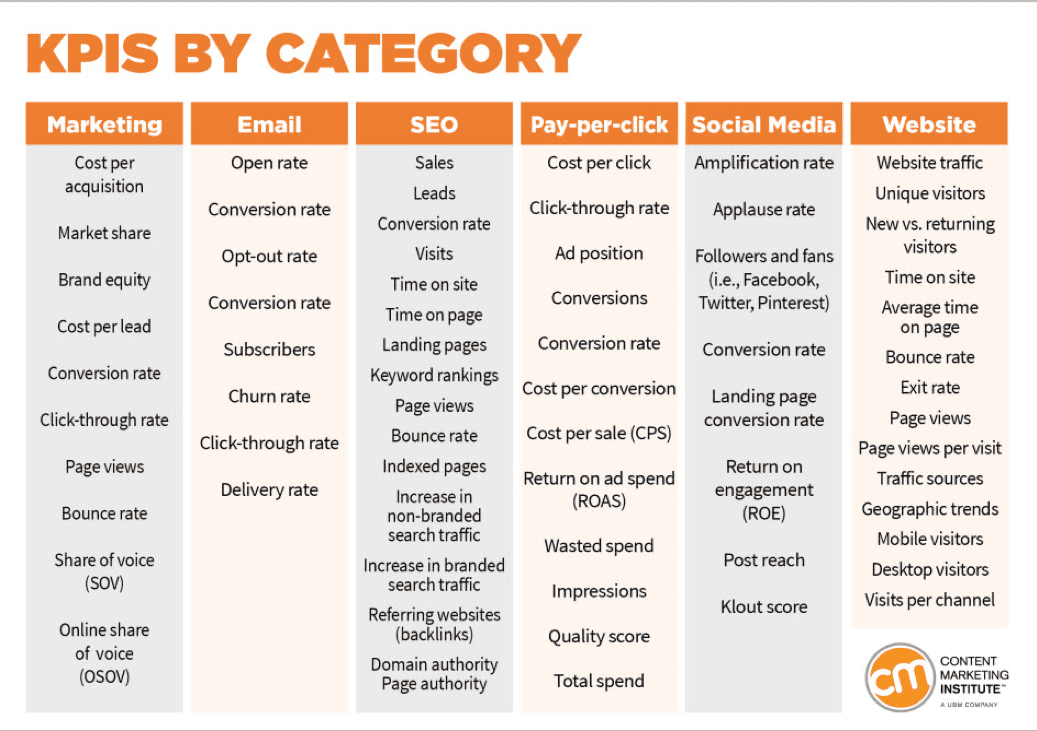 However, you won't be needing all of them, but rather, you will only be tapping on a few that best suit your goals. Generally, below are 4 metrics that can help you determine your content marketing's success:
Audience based metrics

Analyzing the metrics based on audience engagements says a lot about your marketing strategies. It is important to know what these numbers mean and what they represent. Generally, the longer time people spend on your site on average would usually be seen as a good sign. Moreover, the more audience engagements, the better too.

SEO based metrics

Under this include checking on your site's visibility in search engines, rankings, and organic traffic.

Digital PR metrics

Commonly, digital PRs are used to increase brand awareness. To measure this, focus on checking the page views, branded searches, and backlinks

Business objectives

This section helps you determine how your site visitors navigate your page. All indicators under this would have to lead back to the usefulness and trustworthiness of your brand and its content.
Back to table of contents
What tools should you use?
Among the many tools available, Google Analytics remains to be one of the most popular and sought-after tools for many marketing experts. It offers free tools to help you better analyze important data in one setting.
Few of its features include:
collects data on every site visitor
provides comprehensive demographic data
tracks website conversions and activities
improves organic traffic through linking to AdWords
measures ROIs of different marketing campaigns
measures engagements
offers SEO reports
Back to table of contents
Tips on how to measure content marketing success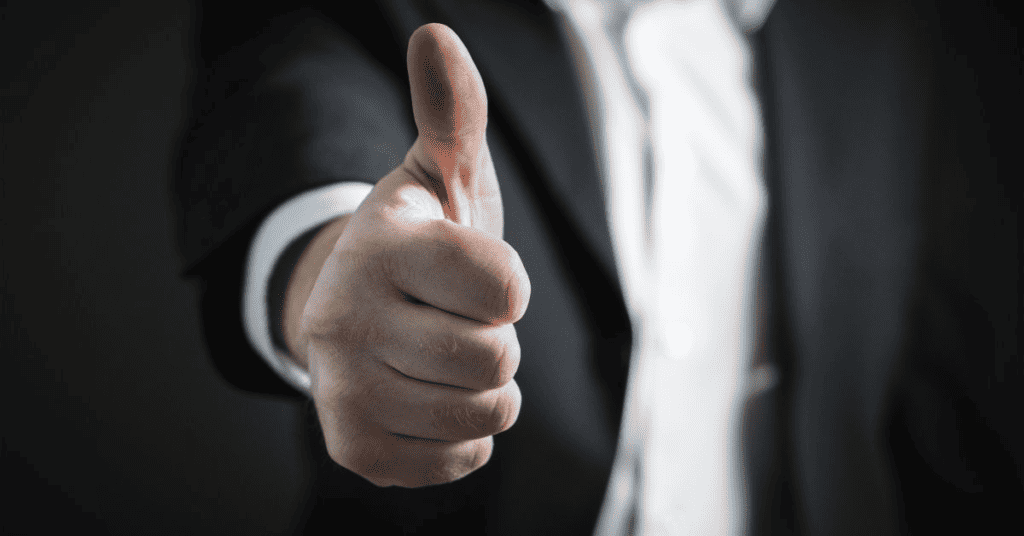 create schedules on how frequent you'd like to measure your metrics
take initiative, effort, and time to deeply analyze your performance
collect actionable metrics
use the numbers as a guide to determine not just your strengths but as well as your weaknesses—this will help you determine where you must give more focus on to improve
Back to table of contents
Source: