Last Updated: 2 months ago by BrodNeil
Unlock Your Instagram Potential: 5 Unbeatable Reasons to Dive into the World of Instagram Reels Now! 💥
Discover the ultimate power of Instagram Reels and skyrocket your online presence like never before. From explosive growth to captivating storytelling, this blog post reveals the top five reasons why you cannot afford to miss out on the magic of Instagram Reels. Brace yourself for an adrenaline-fueled journey into the realm of viral content creation and watch your followers soar to new heights. Don't wait another moment to ignite your Instagram game – click here to revolutionize your social media strategy today: 5 Reasons to Use Instagram Reels! 🚀🔥
Unleashing the Power of Instagram Stories: Master the Art of Captivating Your Audience
In today's digital landscape, Instagram has emerged as a dominant social networking platform, boasting a vast user base of over 500 million individuals who engage with Instagram stories on a daily basis. This immense popularity presents businesses and brands with an exceptional opportunity to leverage the potential of Instagram stories and reap numerous advantages. By utilizing Instagram stories, companies can effectively engage with their target audience and share easily digestible content. In order to establish credibility and engender trust among their viewers, individuals even have the option to purchase likes for their Instagram photos, videos, reels, or IGTV content. Now, let's explore how you can create captivating Instagram stories that will captivate and hold your audience's attention.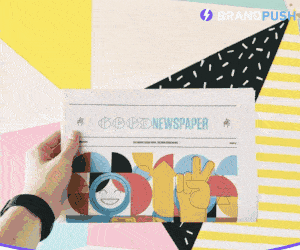 Instagram to Test an In-App Feature That Will Alert Users When There Are Service Interruptions
by Josh
Last Updated on October 28, 2021 by Josh
Instagram is testing a new feature that will notify users when the platform is experiencing an outage or technical issue. The notification will appear directly in users' activity feeds. Instagram notes that it won't send a notification every time there is an outage. Still, if it sees that users "are confused and looking for answers," it will determine if a notification would make things clearer.
Key takeaways:
The news comes as Facebook and its properties have been experiencing a lengthy outage.
It would eliminate the need for users to worry if the app isn't launching due to a problem on their end.
For the next three months, Instagram will be testing a new feature in the United States.
Read more: https://techcrunch.com/2021/10/12/instagram-is-testing-an-in-app-feature-that-will-notify-users-of-service-outages/
---
Instagram Discontinues IGTV and Combines Video Feed Posts into One Format
Instagram CEO Adam Mosseri hinted at the change. Now it's official: Instagram is merging its long-form IGTV offering into a more general 'Instagram Video' format, which means the end of separate IGTV branding – and, hopefully, a more streamlined Instagram experience.
Key takeaways:
Viewers will be able to tap anywhere on the video to enter full-screen mode. Additionally, users will be able to keep scrolling "to discover additional video content from artists that may interest them" due to the merger of IGTV and standard Instagram video.
Instagram is also introducing new video cutting tools and effects and location tagging in videos (previously unavailable for IGTV).
Video analytics has also been updated, with feed post insights and video insights unified into one combined measure for businesses and creators.
Read more: https://www.socialmediatoday.com/news/instagram-retires-igtv-brand-merges-video-feed-posts-into-a-single-format/607711/
Support Our Affiliate Partner: Grab Your FREE Plan Now!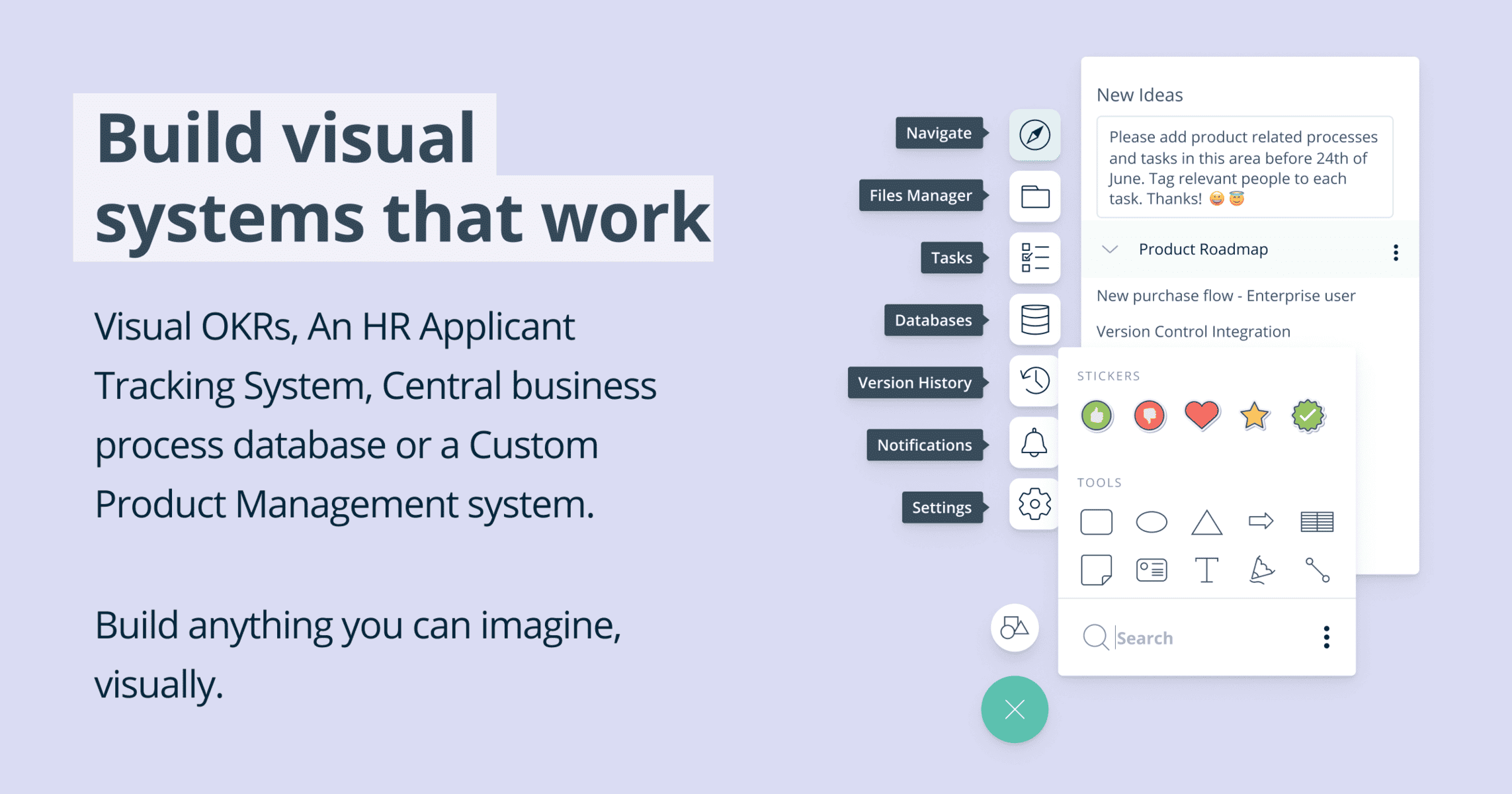 ---
Instagram Expands Response Options in Polls in Stories, Allowing for More Engagement
Instagram has discreetly changed its Poll sticker for Instagram Stories. It will now allow users to add up to four response options for your poll, doubling your response possibilities.
That might benefit social media managers trying to increase engagement with their Stories. Since polls' simple, one-tap answer procedure can entice users to respond, increasing response and reach.
Key takeaways:
In addition, according to reports, users can also now modify the color of the poll sticker question text.
Both are minor tweaks to the overall system. Still, each can add value and utility in distinct ways.
If the new alert hasn't appeared in your Stories sticker tray yet, make sure you're using the most recent version of the app.
Read more: https://www.socialmediatoday.com/news/instagram-increases-response-options-in-stories-polls-facilitating-expande/617815/
---
Instagram Has Launched a New Profile Banner That Displays Future Live Streaming for Users
Instagram announced the launch of a new profile banner that will display a user's scheduled livestreams.
In a video posted to his social media accounts, Instagram CEO Adam Mosseri explained the new feature. They announced that users can now display a badge on their profile to let people know when they have a live stream coming up. In addition, followers can subscribe to be alerted about the live stream once the banner is up.
Key takeaways:
Users have the option of creating as many planned Lives as they choose. If there are multiple future Lives, it will display a side-scrolling list.
Instagram introduces a reliable way for users to tell others about scheduled Lives with this new feature. It will display the badge not only to your followers but also to anybody else who comes across your profile, potentially increasing the number of people who see it.
Instagram's Live feature has become a crucial aspect of the program, particularly for producers who use it to interact directly with their fans.
Read more: https://techcrunch.com/2022/01/26/instagram-rolls-out-a-new-profile-banner-to-display-users-upcoming-live-streams/
---
Instagram Introduces New Click to Whatsapp Message to Make Cross-App Connections Easier
Instagram has announced that businesses can now connect their WhatsApp business accounts to their Instagram accounts, allowing for new connections in the platform.
By connecting your WhatsApp business account to your Instagram business profile, you'll be able to add a new WhatsApp connection option to your profile. Thus, giving users another opportunity to contact you and create direct interactions with your company.
Key takeaways:
75% of adults want to communicate with businesses via texting, according to Facebook. Even if that's only partially right, allowing each people to contact you by message and via the messaging app of their choice could be a positive move.
Once you've connected your business account, you'll be able to boost postings that attract clients to message you on WhatsApp.
Furthermore, Facebook is developing a new ad messaging procedure to recognize the user's preferred messaging platform. It will prompt them to message your brand on that platform if your company has an active account on the appropriate app.
Read more: https://www.socialmediatoday.com/news/instagram-launches-new-click-to-whatsapp-message-ads-to-facilitate-cross-ap/607407/
---
Instagram's 'Take a Break' Reminders Are Tested on an Opt-In Basis
Instagram CEO Adam Mosseri said that the business has begun testing a new feature called "Take a Break." The feature would prompt users to take a break from the app after 10, 20, or 30 minutes, depending on their preferences. However, as an opt-in feature, the reminders may have limited impact because users must be persuaded to set up the new control for themselves.
Key takeaways:
The feature was designed to urge users to exit the app after spending too much time on it. It was described as one of the numerous ways the firm was attempting to improve the experiences of young people who used its platform.
Instagram appears to desire credit for developing mental health features without making any changes that influence the app's usage.
This isn't the first time Instagram has done something like this. When you reached the end of all the fresh content from the previous two days on your Instagram Feed in 2018, Instagram put out a "You're All Caught Up" announcement.
Read more: https://techcrunch.com/2021/11/10/instagram-tests-take-a-break-reminders-on-an-opt-in-basis/
---
A Chronological Feed Will Be Back on Instagram
According to statements made by Instagram CEO Adam Mosseri during his appearance before a Senate hearing on the app's hazards to young people, Instagram is bringing back a chronological feed.
When questioned if consumers should be allowed to use the Instagram app without being "manipulated by algorithms," Mosseri stated he would support giving users the choice of viewing their feed in chronological order. He went on to say that the corporation was working on that option right now.
Key takeaways:
When asked for more information about the company's plans on this front, Mosseri pointed out that Instagram is testing with different approaches to give consumers more control over their experience for a few years.
Instagram's decision to transition to an algorithmic feed in 2016 was met with many backlashes.
The social media giant was found developing an internal prototype of a "Latest Posts" feature in 2020, which would allow users to catch up on recent updates through a dedicated part of the app.
Read more: https://techcrunch.com/2021/12/08/instagram-head-adam-mosseri-says-the-app-will-offer-a-chronological-feed-option-early-next-year/
Support Our Affiliate Partner: Grab Your 5 day FREE-trial Now!