Last Updated: 2 days ago by BrodNeil
Day 3: Discover New Keywords to Generate More Traffic for Your Website
Assuming you already did the task on Day 2, Know Your Competitors' Key Phrases or Keywords — it is time for us to do some research on our competitors' keywords or key phrases.
Today, our task is to discover hundreds of new keyword ideas for our website.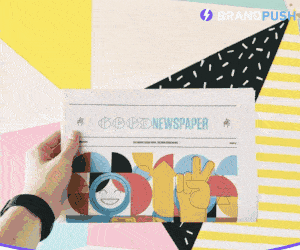 We recommend that you use an SEO tool, like SEMRush and SEOPowerSuite (Rank Tracker) to discover new keywords. You may do it manually, yet it may take a lot of time.
Alternatively, if you have installed Google Search Console on your website, you can also discover new keywords and key phrases there. Even if you use an SEO tool, I recommend using Google Search Console to check the keyword impressions, clicks, CTR, and positions. SEMRush and SEOPowerSuite (Rank Tracker) both integrate Google Search Console into their software/tool.
As there are thousands of keywords to discover, use more than one method or technique in keyword research. That is so you would not miss out on crucial keywords (traffic-generating and conversion-generating keywords).
How long does it take to discover new keywords or key phrases?
It takes about 30 minutes if you are using an SEO tool; and perhaps about an hour or two if you are doing it manually via the search engines.
Go back to Tip 5: 30-Day SEO Plan under DIY Internet Marketing.
Source: Discovering new keywords
---
Updates on Keywords:
Keyword Targeting: Deciding on keywords to choose
Keyword volume should not be the only deciding factor in choosing a keyword. Answer the following questions to help you decide:
Will the keyword send me enough traffic?
Can I give searchers what they want?
Does the keyword have value for my business?
Can I rank for it?
Learn more: https://ahrefs.com/blog/keyword-analysis-for-seo/
Support Our Affiliate Partner: Grab Your FREE Plan Now!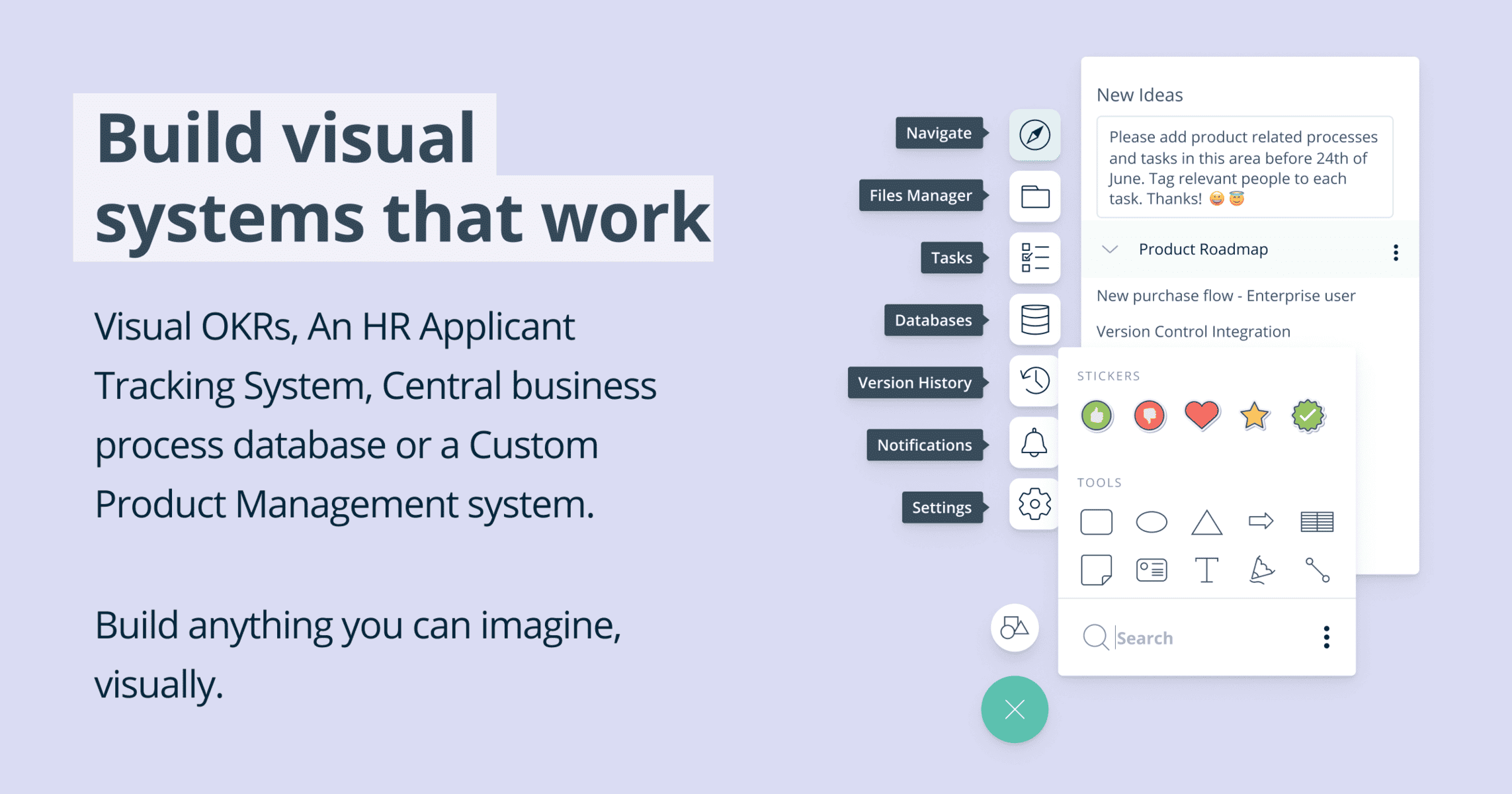 3 steps in keyword optimization
Optimizing your keywords can help you rank better in search engines and drive more traffic to your website. Here are three steps to do keyword optimization for SEO:
2022 December 2
Ensure you are optimizing the right keyword
Align your keyword with the search intent
Observe best practices for on-page SEO
Source: https://ahrefs.com/blog/keyword-optimization/
SEO PowerSuite shares what keyword Cannibalization is and how you can fix it
2022 November 4
Keyword cannibalization is an SEO problem when different pages from the same website compete with each other in search results. These pages compete for one keyword and hurt each other's ranking.
To fix this problem, you can try any of the following:
Consolidate competing pages.
Use Content Editor to improve the relevance of your landing page.
Add internal links to help search engines understand the importance of your pages, such as their prominence.
Fix duplicate content.
Source: https://www.link-assistant.com/news/fix-keyword-cannibalization.html
Google addresses a question as to whether or not to target keywords with zero search volume
2022 September 30
The response was that you could optimize for any keyword you want. It is not always about the keywords with the most volume. Instead, it would be best if you focused on how people can find your page and use those keywords.
Source: https://www.searchenginejournal.com/google-zero-search-volume-keywords/464556/
Search Engine Journal shares how you can measure keyword difficulty to help you identify which keywords to prioritize
2022 September 30
Keyword research tools like the following will help you measure keyword competition and difficulty:
Moz Keyword Difficulty Checker
Google Ads Keyword Planner Competition Metric
Google Ads Keyword Planner CPC Metric
Number of search results
Source: https://www.searchenginejournal.com/keyword-difficulty-how-do-you-measure-it/462536/
Google says you don't get penalized for keyword-stuffed URL
2022 October 12
And while adding your keywords in the URL is a good habit, its impact is minimal. It would be the wrong prioritization to keep your focus there.
Source: https://www.seroundtable.com/google-keyword-stuffed-urls-penalty-34132.html
2017 Most Expensive Keywords in Google Ads
by Josh
WordStream has done new, extensive keyword data research in English-speaking nations for five different currencies. As a result, they have identified the top 25 most expensive keywords (indicating that these specialized markets are incredibly competitive) and their average CPC.
The following are Google's top 25 most expensive keywords:
Support Our Affiliate Partner: Grab Your 5 day FREE-trial Now!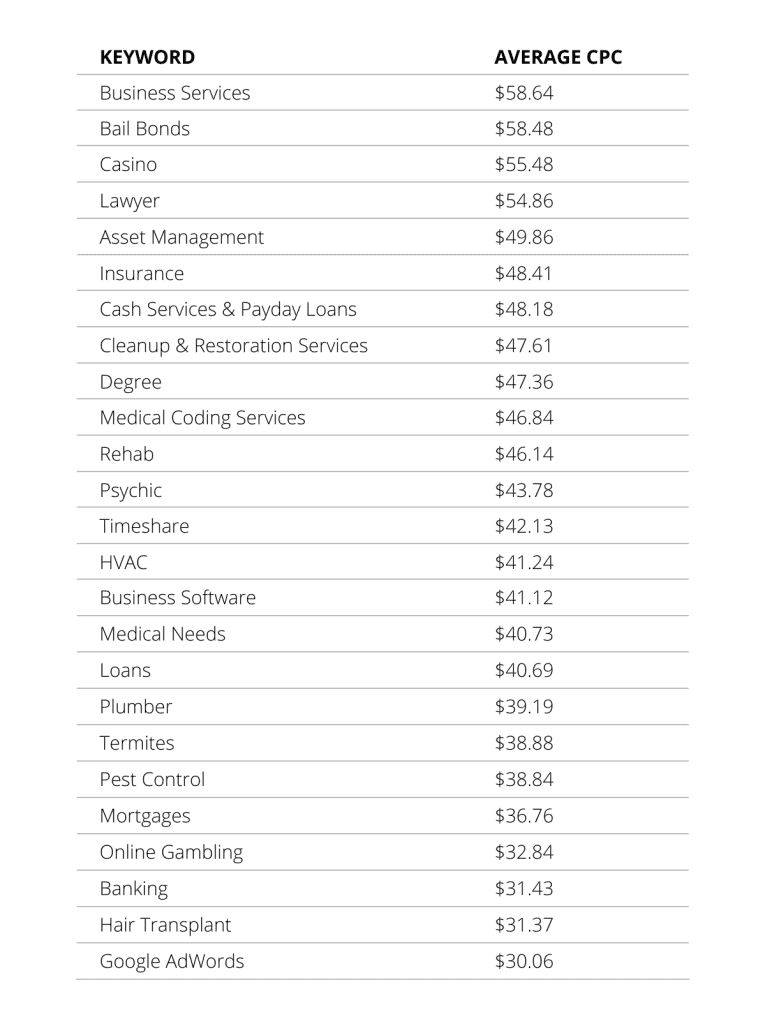 What makes these keywords that make them so expensive?
People have a serious problem that they must address immediately.
When people are eager for assistance, they are willing to pay extra for services or items to solve their problems. That means ad agencies may charge more for their services, and they can typically get a good return on their ad spend even if the cost per click is high.
Items or services with a high price tag.
Insurance-related keywords were at the top of the list the last time we looked. However, according to the data, insurance is no longer the king of the hill. The most expensive keywords now fall into the area of "business services," – which includes terms like "data room" and "network security monitoring." Most likely due to the high cost of these services.
Companies that provide business services are ready to spend higher per keyword. This is because there is much to gain when a prospect converts. Whether a single large purchase or long-term service.
Bringing hopes and dreams to reality.
People are willing to pay a high price to see their ambitions realized. Some people's dreams include receiving an education. Some people enjoy studying, yet the term "degree" remains high-priced.
Read more: https://www.wordstream.com/blog/ws/2017/06/27/most-expensive-keywords
More on SEO: Search Engine Optimization.