Last Updated: 3 days ago by BrodNeil
If you prefer a more convenient way to pay bills, buy load, pay for purchases, and do other online transactions, you can use electronic wallets or e-wallets. GCash, a popular mobile wallet in the Philippines, allows you to do various transactions online using your mobile phone.
Read on to learn more about GCash.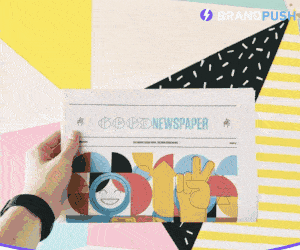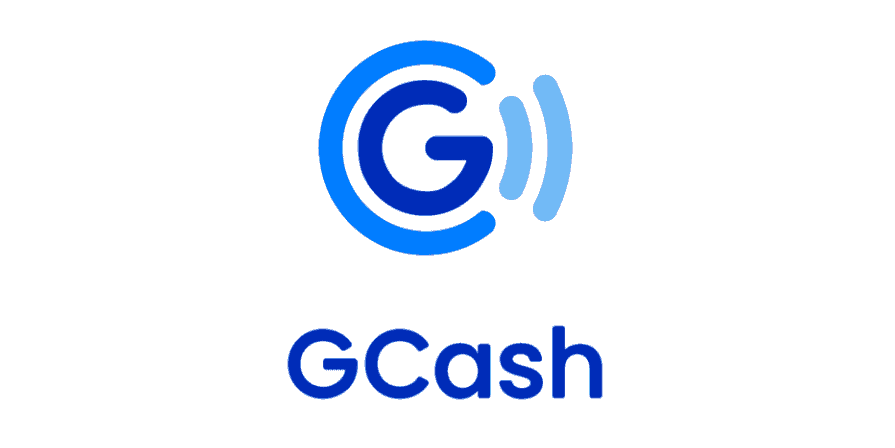 What is GCash
GCash is an electronic wallet in the Philippines that lets you perform a variety of online transactions through its mobile app. You can send and receive money, buy load, pay bills, do online shopping, book movie tickets, and pay for items in a store without using cash. It is a great alternative if you don't have a bank account and a great option if you prefer cashless transactions.
GCash ownership and history
GCash is owned by Mynt, a FinTech (Financial Technology) startup partnership between Globe Telecom, the Ayala Corporation, and Ant Financial.
It was first launched in 2004 by Globe Telecom, offering domestic money transfers via SMS. The users did not need to be bank account or credit card holders, which comprise about 80% of the Philippine population.
In 2012, GCash launched an app that allowed its transition to an entirely cashless system. Other developments that happened years after included partnering with other apps and companies like Facebook and Philippine Seven Corporation (7-eleven). Now the app offers the GCash Padala system. This remittance service is also available to non-GCash app users nationwide through its 2,000 remittance partners.
How to use GCash
You can use GCash following the steps below.
Create a GCash account.
Upgrade and verify your account.
Load your GCash wallet.
Start transacting with GCash.
Let's discuss the details below.
How to create and open GCash account
There are three ways to open a GCash account. Note that GCash registration is open to all networks. You may open a GCash account even without a Globe or TM sim.
Support Our Affiliate Partner: Grab Your FREE Plan Now!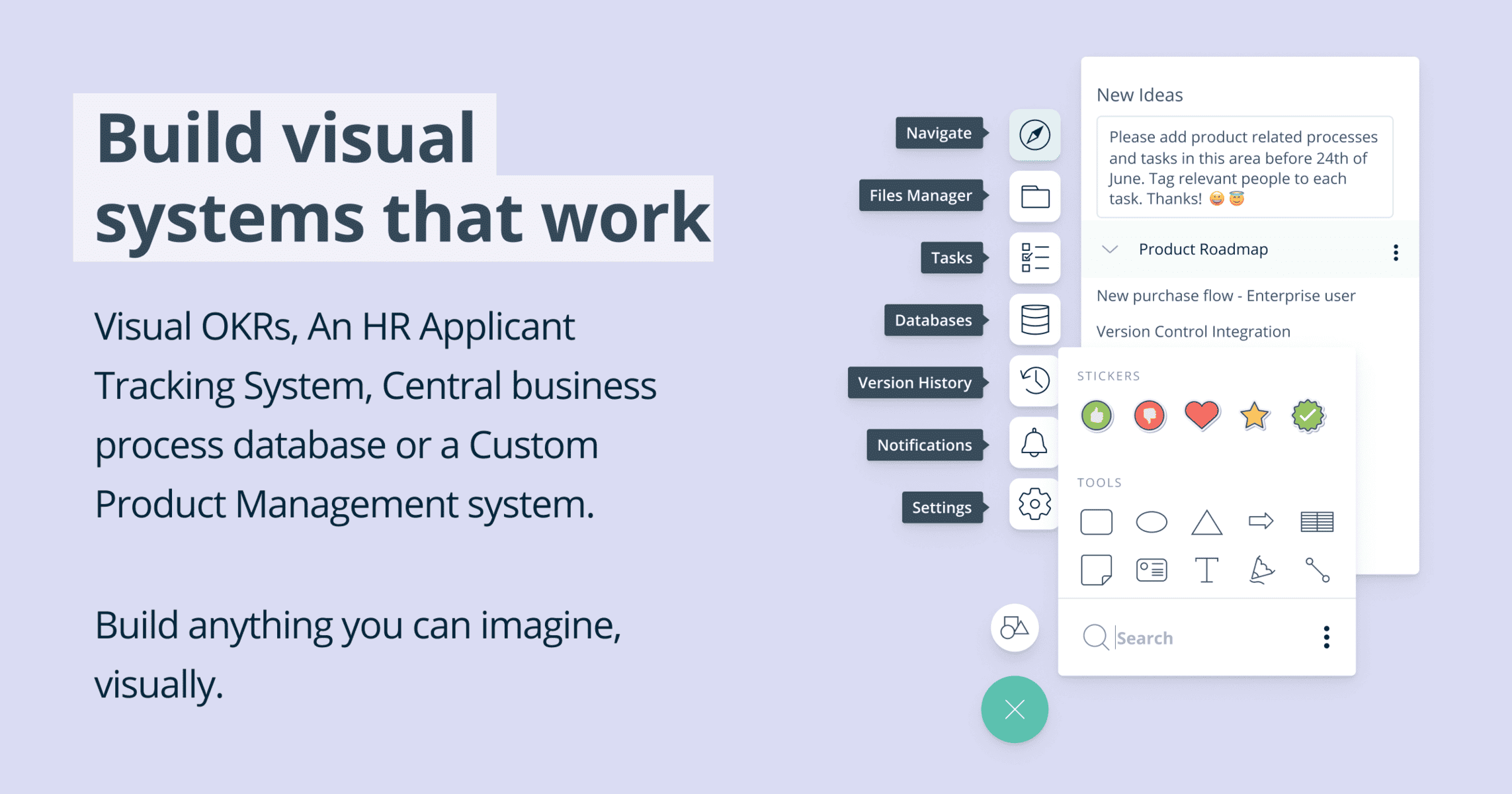 1. Via GCash app
Download the GCash app on your phone through the Playstore/App Store.
Open the app and enter your mobile number to begin registration. Click Next.
You will receive a 6-digit authentication code via your mobile phone. Enter the code and tap Submit.
Provide the correct information on the required fields. Click Next.
Review your information on the next page. Type in the Referral Code if you have any (optional). Once done, tap Next.
Set and confirm your mobile PIN (MPIN) and click Submit.
You will see a pop-up screen confirming that you have successfully created a GCash account. Click Proceed to Login.
You will be required to enter a 6-digit Authentication Code sent to your registered mobile number on your first login attempt. After 90 days, you may also need to re-authenticate your device using a new code that will be sent to your mobile number.
2. Via GCash website
Visit https://www.gcash.com/.
Click the Register button.
Tap Proceed to GCash Registration.
Enter your mobile number and tap Next.
You will receive a 6-digit authentication code via your mobile phone. Enter the code and tap Submit Code.
Provide the correct information on the required fields. Click Submit.
Set and confirm your mobile PIN (MPIN) and click Submit.
Scan the QR code on the next page using your mobile phone. This will allow you to download the GCash app.
You may now log in and start using your GCash app on your mobile phone by entering your mobile number and your MPIN.
3. Via Globe self-service menu (*143#)
Dial *143# on your mobile phone.
Type in the option for GCash. Click Send.
Type in the option for Register. Click Send.
Set and confirm your mobile PIN (MPIN).
Provide the correct information as required. If you provided your email address, type in 1 to confirm or 2 to go back.
Type in the option for Register.
Click OK on the confirmation screen.
Download and install the GCash app to begin using your e-wallet.
How to process GCash account upgrade
Upgrading and fully verifying your account lets you enjoy all the features and services of GCash. You will also enjoy increased wallet and transaction limits.
TIP: Before verifying your account, prepare a valid and unexpired government ID. You can use your Driver's License, Passport, Philhealth Card, UMID, Voter's ID, SSS ID, PRC ID, and Philippine Postal ID. Barangay ID, TIN ID, School ID, and Company ID will not be accepted.
Steps in verifiying your GCash account
Login to your GCash app.
Select the Profile icon on the bottom right of your screen.
Choose Verify Now below your name.
Click Get Verified.
From the list of valid IDS, select the one you have on hand.
Take a photo of your ID and make sure it is clear and complete. You may click Retake if you need to. Click Submit once done.
Read the instructions on how to take a photo of yourself correctly. Click Next.
Position your face in the screen frame and wait for scanning to finish.
Check if your photo is clear. Choose Retake to take a better image.
Complete your personal information. Ensure your details are correct to avoid being rejected. Click Next.
Review your information. Press the back button to edit to make changes.
Go over the Terms and Conditions. Tick the box stating that you agree to the Terms and Conditions. Click Confirm to submit your application for account verification.
A confirmation screen will appear with the information on how long it will take GCash to review your application.
Below is a summary of how you can you can upgrade and fully verify your GCash account:
How to load GCash
You can load or cash in your e-wallet through the bank account/s, PayPal, or Payoneer account linked and enrolled in your GCash. You can also cash in via bank apps or websites, international remittance partners, and over-the-counter establishments. You can find the instructions in your GCash app under the Cash In menu.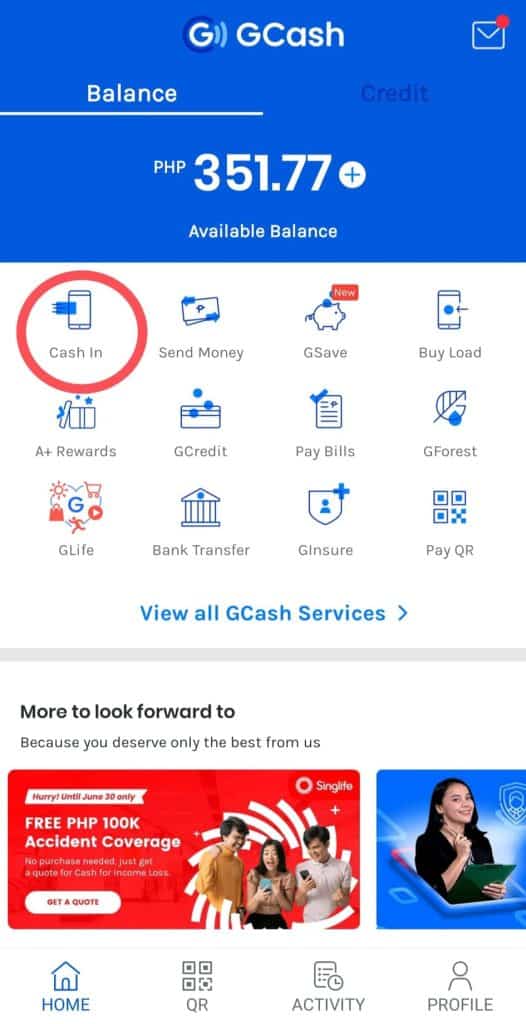 Under the Cash In menu, you will find the different ways to load your e-wallet.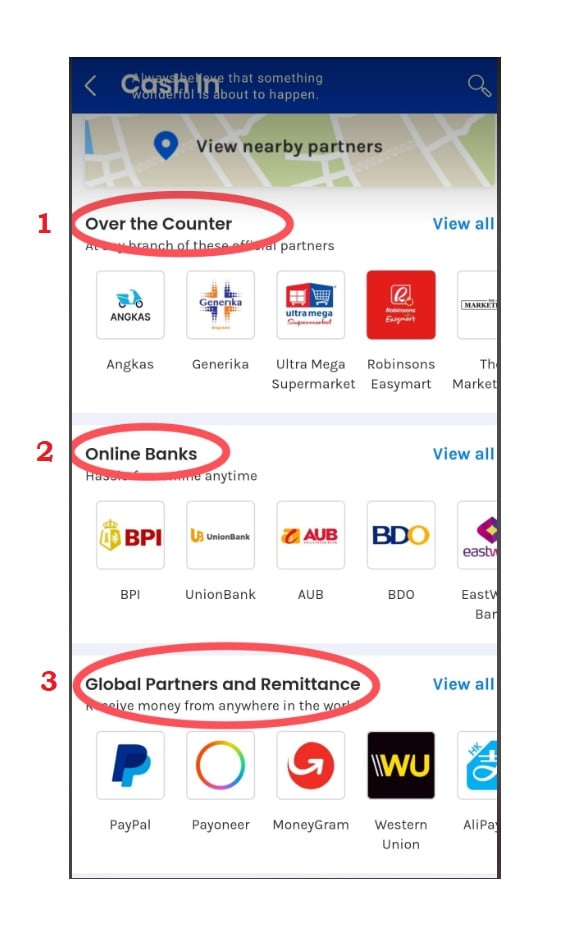 1. Over-the-counter cash in options
You can click any of the establishments under Over the Counter and learn the instructions on how you can load your wallet via different GCash partners. These partners include supermarkets, department stores, drugstores, gas stations, convenience stores, pawnshops, transportation apps, payment facilities, and machine cash-in. For the complete list of cash in partners, click View all on the right side of the Over the Counter option.
2. Cash in via online banks
You may also load your e-wallet if you have a bank account. You may link your bank account to GCash or use your bank's mobile app or website to cash in your e-wallet.
Cash in via linked bank accounts (UnionBank and BPI)
If you have a UnionBank or BPI account, you may link or enroll your bank account in the GCash app to cash in in just a few taps.
To link your UnionBank or BPI bank account, simply click the bank icon on the Online Banks option under Cash In. An error prompt will appear. Choose Enroll Now and follow the succeeding instructions. Another way is to access your Profile on the lower right part of your main menu. Tap on My Linked Accounts and choose the bank your account is affiliated with.
Cash in via other banks
If you don't have a UnionBank or BPI account, you may cash in through your bank's website or mobile banking app. To know the instructions, click on the bank icon on the Online Banks option under Cash In. In most cases, you will be asked to log in to your online banking app or website and use the Transfer Funds option to move funds from your bank account to GCash.
3. Cash in via global partners and remittance
Cash in is also possible via global partners and remittance companies.
Withdraw international payments
You may withdraw funds from your PayPal or Payoneer account. To do so, you need to link your account to GCash. To transfer money from PayPal to GCash for free, click here to learn more.
Claim remittance via reference number
You may also claim your remittance from Western Union and MoneyGram using your GCash amount. Just be sure to prepare your 10-digit MCTN for Western Union and 8-digit reference number for MoneyGram.
To begin, click the remittance center icon on the Global Partners and Remittance option under Cash In. Next, enter your expected amount, MCTN/reference number, and country of birth. Then, click Next and follow the subsequent prompts.
Receive straight to GCash
Other global remittance companies like AliPayHK and Xoom allow you to receive funds straight to GCash without reference numbers. To know the instructions, tap Cash In on the menu and click the remittance center icon under the Global Partners and Remittance option.
Related reading: How to Transfer Money from PayPal to GCash for Free
Support Our Affiliate Partner: Grab Your 5 day FREE-trial Now!

How to cash out GCash
There are two ways to cash out with GCash conveniently: (1) GCash Mastercard and (2) GCash partner outlets.
1. Cash-out via GCash MasterCard
Just go to any BancNet ATM or any GCash MasterCard affiliated machine and withdraw using your card. Key in your GCash MPIN as your ATM PIN.
If you don't have a GCash MasterCard yet, you may apply here.
2. Cash-out via GCash Partner Outlets (GPO)
To cash out via GPOs, you need to present one valid ID (e.g., driver's license, passport, PRC ID, etc.). You can view the specific instructions for each partner outlet by following these steps:
Log in to your GCash app.
Click View all GCash Services on the main menu.
Tap Cash Out under Fund Management.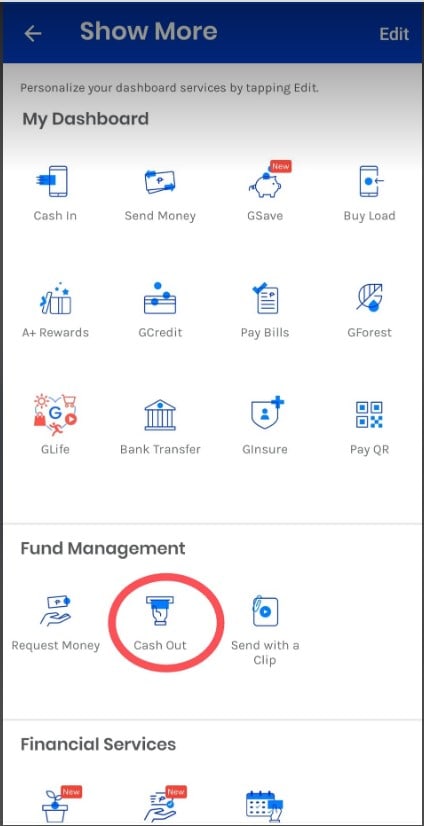 Tap the partner icon to know the cash-out instructions. Click View all to see the entire list of GPO. You can also search for your nearest partner outlet by clicking View nearby partners.
GCash Cash-out Issue
Background
Today (February 14, 2020), I cashed in from Paypal to GCash without any issue. However, when I cashed out, I did not receive the money. The reason I'm using GCash is its real-time feature. The experience defeats the purpose.

I heard last month (2020 January) that someone lost her money in GCash. It seemed to be an unauthorized purchase or an unauthorized withdrawal. (I think it was posted on Facebook claiming that there was no action from GCash support.) I never really bothered because all the while all my transactions were doing great until today.

With this experience, my initial reaction is to refrain from using GCash.

On second thought, I'd like to see how they respond to such issues.

My 1st purpose for writing this is to tell my loved ones, friends, and readers about this experience so they can weigh things for themselves.

My 2nd purpose is to document the course of action and promptness of GCash's support.

Note that the real-time feature of GCash is what makes it a BIG plus. For Paypal to have your withdrawal in real-time, I think you get to pay P500 pesos for that.

With this incident, perhaps it is better to pay P500 in Paypal. I have been using Paypal for more than 10 years and I have never had this issue.

I already filed a ticket to GCash support and the agent had to escalate it. For the turnaround, she could not promise anything. I hope action will be taken promptly. This is where I created the ticket using its LIVE chat support: https://help.gcash.com/hc/en-us/categories/360001959874-Cash-in-Cash-out-#Cash-out

I will update this post on GCash's action and promptness; this way I can also be fair to GCash's support instead of just ranting my complaint.
Result
I receive a confirmation ticket of my concern via email through GCash Help Center after 20 minutes from the time I made the LIVE chat support. (2020 February 14, 7:20AM)
I got the money back the following day in my GCash account on February 15, 2020, at around 2:19 PM.
Thank you for the GCash support.
So I guess I can still continue using GCash then. Yet this time, I might need to do an initial transaction in a small amount.
How to transfer from GCash to PayMaya
Another way to withdraw and cash out your money from GCash is to load other e-wallets like PayMaya. There will be a P15 convenience fee for this transaction. Follow these steps to send money from GCash to PayMaya:
Log in to your GCash account.
Tap Bank Transfer in the main menu.
Click View all and select PayMaya.
Enter the amount you wish to send, account name, account number, and email (optional if you want a receipt). Tap Send Money.
You will be brought to the confirmation page, where you can review the details you entered. If the details are correct, click Confirm.
The next page indicates that your transaction is being processed. You will see your transaction details on the page, including the ticket number and the GCash reference number. You will also receive an SMS that your GCash transaction has been processed.
Take note of the reference number, especially if the transfer is for payment or donation purposes or in case you don't receive the amount you processed.
Does Lazada accept GCash payment?
Yes. Lazada accepts GCash as a mode of payment.
You need to link your GCash and Lazada accounts before the purchase.
Can I use GCash in the US
Whether you are in the US or other parts of the world, you can use GCash to pay bills, send money to the Philippines, and more. Here are the conditions you need so you can use GCash abroad:
Active Philippines mobile number (any local SIM)
Local SIM in Roaming mode
Verified GCash account (to access all products and services of GCash)
Filipino national
Philippine address (for registration and upgrading/verifying GCash account)
To cash in while you are abroad, you can use the services of PayPal, Western Union, or an overseas bank. You may also cash in with the global remittance partners of GCash listed here.
How to send money from the USA to GCash Philippines
Using a digital money transfer service is the most effective way to send money from the USA to GCash.
The quickest and least expensive way to send money to the Philippines is through Remitly, a remittance platform with headquarters in the US. It encourages transfers to the Philippines from the USA (and from many other countries worldwide, including the UK, EU, and Australia).
Before sending money from Remitly to GCash, you must first register on the partner website or mobile app. Enter all the required information, along with the beneficiary's full name as it appears in the GCash app, and supply the GCash mobile number.
The instructions below explain how to remit money to GCash using Remitly:
Using the Remitly app or Remitly website, log into your account.
Choose "Mobile Money – GCash" and enter the desired amount to send.
Fill in the recipient's details here.
Enter your payment information using a credit card, debit card, or bank account.
Verify the details, then finish the transaction.
The beneficiary's name must correspond to the name on file with GCash. The cellphone number registered with GCash serves as the account number (09XXXXXXXXX format).
The beneficiary will receive an SMS notification that the remittance was delivered to their GCash wallet after processing, which takes only a few minutes.
Note: This service is only available to Fully Verified users. The wallet limit needed by GCash users to receive funds is P100,000.
An alternative to sending money to GCash from the US is to use a conventional mode like Western Union.
Despite costing more than online platforms, legacy channels provide fair exchange rates. We advise you to compare money transfer companies before making any new transfers to the Philippines. Always remember that the amount you send will significantly influence the fees that come with it.
Here's how you can send money to a GCash account through Western Union:
Fill out the money transfer form.
The beneficiary's name must match the name on the GCash registration.
The registered mobile with GCash is the account number (09XXXXXXXXX format)
Pay the remittance (the amount you'll send and the transfer fee).
Keep track of the MTCN reference number once the transfer has been completed.
Inform your recipient of the transfer's precise amount and the MTCN reference number.
Can GCash transfer to PayPal?
The answer is, YES.
You can transfer funds from GCash to PayPal without the inconvenience or risk of dealing with unidentified third parties. We'll show you how to use your GCash wallet and GCash MasterCard debit card to deposit funds into your PayPal account.
Here's what you'll need:
GCash account
GCash MasterCard debit card, linked to your account
Primary PayPal account to link to GCash MasterCard
Secondary PayPal account to receive PayPal funds from the primary account via GCash
Your GCash MasterCard will be connected to the primary PayPal account. You can link only cards with the same name as your PayPal account. Due to its US billing location, you cannot link the GCash American Express Virtual Pay card.
You will transfer PayPal funds from the primary PayPal account to the secondary PayPal account using your GCash MasterCard. This PayPal account may be your own or a friend's.
You could create two PayPal accounts: a Personal account and a Business or Premier account. You are not allowed to maintain more than one personal account. Due to this, we advise using a friend's PayPal account to transfer funds from GCash to PayPal. You can transfer the funds from the secondary account to your personal PayPal account after receiving them.
You will soon realize how simple it is to transfer money from GCash to PayPal using this approach, even though it initially appears to be complicated. Here is a brief explanation of how this technique operates:
The primary PayPal account transfers funds to the secondary account using a GCash MasterCard.
Money is sent from the secondary PayPal account to the primary account.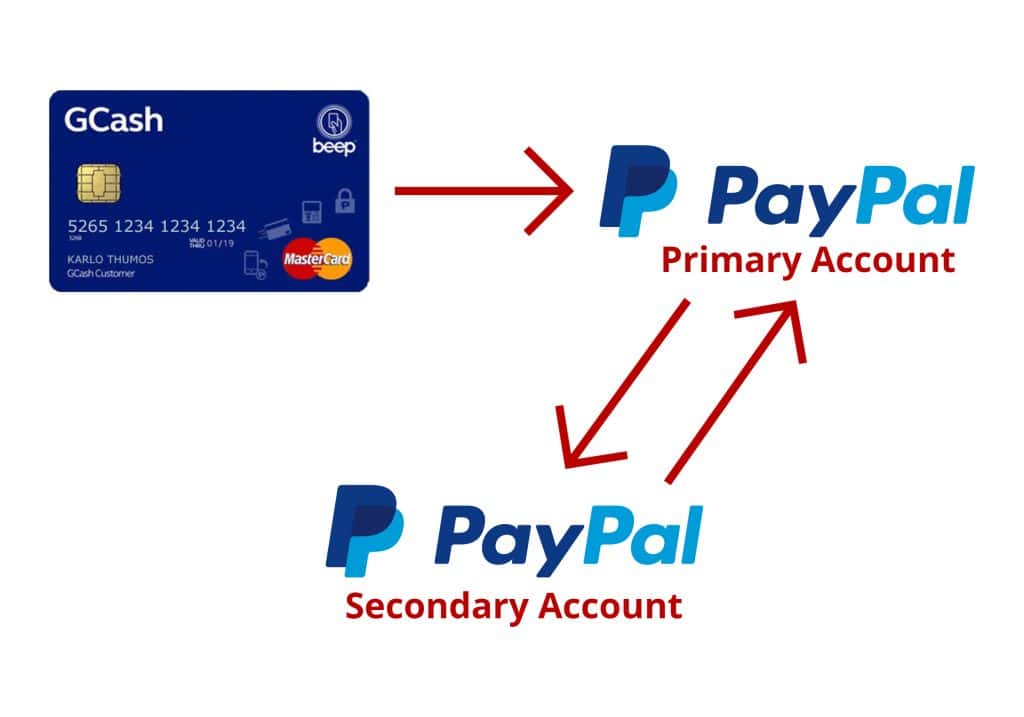 In short, the second PayPal account is a conduit or channel to make it easier to move funds from your GCash account to PayPal. The funds can then be transferred from the secondary account to your primary PayPal account after being successfully withdrawn from your PayPal account.
What are the latest GCash promos
GCash constantly offers promos when you use its app, like cashing in or buying load. You may check out the latest GCash promos here.
How to delete GCash account
If you don't want to use your GCash anymore and you want to delete your account, you need to fill out the Account Deletion Request Form. Then, create a ticket in the Help Center, where you will submit your documents.
After filing your request, you will be tagged as inactive, and an error prompt will appear on your screen once you attempt to log in. The actual deletion of your data will be done only after five years. This is in compliance with the Anti-Money Laundering Act or R.A. 9160.
Below is the summary of steps in deleting your GCash account:

How to contact GCash hotline
If you have concerns with your account, you may contact the GCash hotline through the following:
Submit a ticket or chat with an agent through the GCash App Help.
Browse topics in the GCAsh Help Center.
Keep in mind that GCash does not have support services on social media channels like Messenger or Facebook.
1. GCash App Help
Log in to your account.
Click Profile at the bottom right part of the screen.
Select Help on the menu.
You will be redirected to a page where you can chat with an agent or submit a ticket for your concern.
If you want to follow up on an existing ticket, look under Your Tickets. Tap the ticket number of concern and type in your message.
2. GCash Help Center
You will also find other information under Find an answer quickly just below Your Tickets. Tap View More Articles to view more topics. This will bring you to the Help Center.
This step is recommended before you submit a ticket to address your concern. Simply type in the keywords in the Search bar. You may also browse over the topics specified in the Help Center. These topics include:
Getting Started
Cash In/Cash Out
Products and Services
Account Management
Security
GCash Partners
If you can't find your topic of concern, you may chat with an agent or submit a ticket when no one is available to chat.
News and updates related to GCash
GCash introduces "Double Safe", a new security feature to stop account takeovers
This new feature gives an additional layer of security using facial recognition on top of the two-factor authentication and mobile pin.
Source: https://www.philstar.com/business/2023/03/17/2252364/gcash-adds-new-security-feature-arrest-account-takeovers
Maybank collaborates with GCash to offer digital savings account EzySave+
GCash users can quickly open an account, save money, earn interest, and do mobile wallet transactions using EzySave+ in the GCash app.
Source: https://www.philstar.com/business/banking/2023/03/01/2222342/maybank-partners-gcash-newest-digital-savings-account-ezysave
GGives in GCash
What is Ggives in Gcash?
GGives in Gcash is a financial ecosystem in the Philippines that combines Gcash, a versatile e-wallet, and GGives, a short-term loan program designed to assist those in need. Let's delve into the details step by step.
GGives: Financial Assistance Made Flexible
GGives is a valuable offering within Gcash, tailored to provide short-term financial assistance to those who need it. As part of the Gcash digital savings platform, GGives extends beyond just loans, offering a comprehensive suite of digital financial services. GGives stands out by offering flexible repayment terms to accommodate various budgets for Filipinos.
Using GGives: A Simple Process
To access GGives, open your Gcash app and look for the GGives loan product icon. The beauty of GGives is that applicants are pre-approved, eliminating the need for additional documentation.
Understanding the Interest Rates
Interest rates for GGives range from 0% to 5.49% per month. This interest range is quite competitive, especially considering that GGives allows borrowing up to PHP 125,000.
Buy Now and Pay Later: The Concept
Before we dive further into GGives, it's crucial to understand the "Buy Now and Pay Later" concept. This strategy allows you to acquire items immediately but defer payment. It's handy for purchases like electronics, furniture, appliances, and TVs.
Converting GGives to Cash
GGives can be used for payment at partnered merchants of Gcash. To convert GGives to cash, you can follow this process:
Place an order online through platforms like Shopee or Lazada.
Use GGives to pay for the orders.
Cancel the orders once they're completed.
The refunded amount will automatically be credited to your preferred merchant's wallet.
Transfer these funds to your Gcash wallet or your bank account.
I haven't attempted this workaround and recommend against it unless you are confident in your abilities.
Is GGives Legit?
Absolutely. GGives is a legitimate loan product offered by GCash Philippines. You can verify its authenticity by visiting their official website.
Loan Limits: Borrow Responsibly
GGives allows you to borrow up to PHP 125,000. However, it's advisable to borrow only what you need to avoid long-term financial commitments.
GGives Benefits: Empowering Filipinos
GGives is more than just a loan product; it's a social enterprise empowering Filipinos to access "Buy Now, Pay Later" schemes. With GGives, customers can purchase various products, from daily essentials to high-end fashion items.
Applying and Activating GGives
Applying for GGives is straightforward. Download the Gcash app, ensure you're pre-approved, find the GGives icon, complete the application, and await approval, typically within a day.
Requirements for GGives
To qualify for GGives, you must:
Be at least 21 years old
Be a Filipino citizen
Have a fully verified Gcash account
Maintain a good credit record
GGives Merchants and Partners: Countless Options
GGives has a vast network of merchants and partners, including Cebu Pacific, All Home, Power Mac Center, and many more, totaling over 100,000 options.
GGives on Shopee and Lazada: Convenience at Your Fingertips
GGives can be used for purchases on Shopee and Lazada, offering a convenient way to shop online and pay later.
Using GGives for Bill Payments
Yes, GGives can be used to pay specific bills as long as the biller is among the listed merchants and partners of GGives.
Reimbursing GGives: Hassle-Free with Gcash
Reimburse GGives through your Gcash account for a straightforward transaction.
What Happens if You Can't Pay?
In case of missed due dates, Please note that GGives charges a penalty fee of 1% of your loan amount., along with variable penalties. Detailed penalty information can be found in your disclosure statement during purchase.
Customer Service: Assistance at Your Fingertips
For any inquiries or assistance regarding GGives or other financial tools offered by Gcash, you can contact their customer service through the Gcash Help Center. Additionally, you can contact them via the Customer Care Hotline at (2882).