Last Updated: 2 days ago by BrodNeil
TL;DR: it's crucial to prioritize both your health and financial well-being. That's where PhilHealth comes in.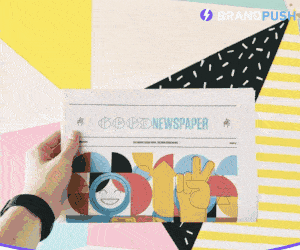 PhilHealth, also known as the Philippine Health Insurance Corporation, is a government-owned and controlled corporation in the Philippines. It is the country's national health insurance program, mandated to provide financial assistance and access to healthcare services to the Filipino population.
PhilHealth was established in 1995 to ensure universal health coverage for all Filipinos. Its primary objective is to pool contributions from its members and provide them with affordable and accessible healthcare services when they need medical treatment or hospitalization.
The program operates contributory, where members make regular premium payments to PhilHealth. The contributions come from various sectors, including employees, self-employed individuals, overseas Filipino workers (OFWs), and the government. Additionally, the government provides subsidies for certain low-income individuals to ensure coverage.
PhilHealth provides a comprehensive health insurance package that covers a wide range of medical services. These services include inpatient care, outpatient care, emergency care, preventive healthcare, and selected diagnostic and laboratory tests. Members can avail themselves of these services at accredited healthcare facilities, including hospitals, clinics, and healthcare providers nationwide.
As one of the leading healthcare providers in the Philippines, PhilHealth offers a range of benefits that safeguard your health and finances. By availing of its services, you can rest assured that you'll have access to quality healthcare without the burden of exorbitant medical expenses. With PhilHealth, you can focus on living a healthy and worry-free life, knowing you're covered in medical emergencies.
How PhilHealth safeguards your health
One of the primary reasons why PhilHealth is essential is that it safeguards your health by providing access to affordable healthcare services. PhilHealth coverage includes hospitalization, outpatient care, and preventive healthcare, ensuring you receive the necessary medical attention when needed.
Whether it's emergency treatment, surgeries, consultations, laboratory tests, or medications, PhilHealth helps alleviate the financial burden associated with healthcare expenses. By availing of PhilHealth benefits, you can focus on your recovery and overall well-being without worrying about the cost of medical care.
PhilHealth coverage and benefits
PhilHealth offers different medical benefits to help Filipinos access healthcare. Here is a list of the coverage you should be aware of.
Support Our Affiliate Partner: Grab Your FREE Plan Now!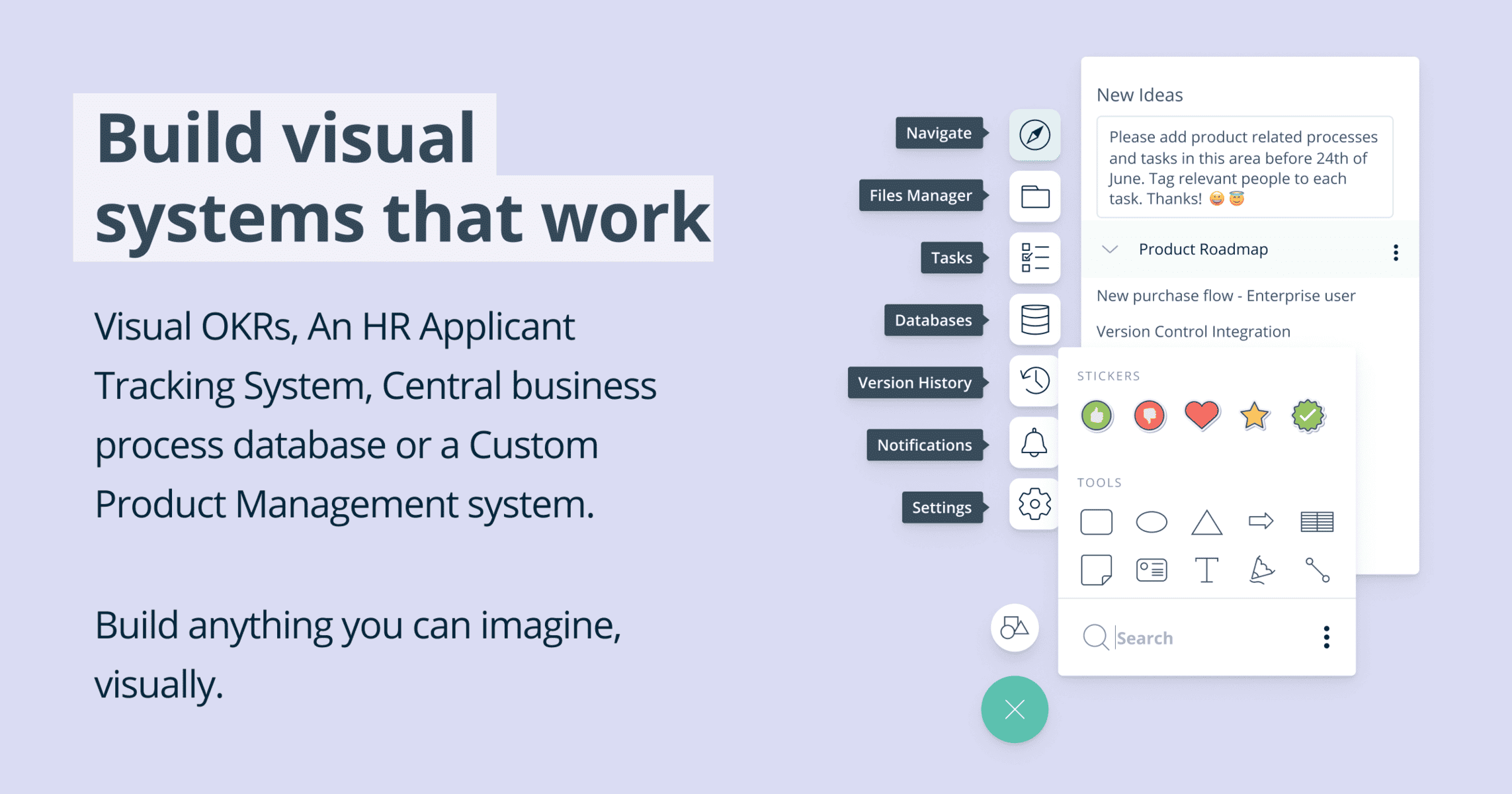 Inpatient Benefits: These benefits cover hospital stays and all the expenses related to diagnostics, treatments, and hospital charges. If you need to stay in a hospital, PhilHealth will help cover the costs, and the amount they pay will be deducted from your total bill before you leave.
Outpatient Benefits: For procedures and treatments that don't require staying in a hospital, like day surgeries, radiotherapy, and blood transfusions, PhilHealth also offers assistance. You can use these benefits at accredited clinics and healthcare facilities.
Z Benefits: These benefits are for severe conditions requiring expensive treatments and hospitalization, like cancer, kidney transplants, and specific orthopedic procedures.
SDG-related Benefits: In line with the United Nations Sustainable Development Goals (SDG), PhilHealth has created special medical packages for members diagnosed with or undergoing specific malaria-related procedures, HIV-AIDS, animal bites, and voluntary surgical contraception.
Maternity Benefits: Expectant mothers who are PhilHealth members with updated contributions can take advantage of maternity benefits. PhilHealth offers a range of benefit packages for pregnant women.
Mental Health Services: PhilHealth is collaborating with the Department of Health (DOH) to include mental health services in its list of primary care packages, particularly in the outpatient package.
For more detailed information on PhilHealth's coverage and benefits, click here.
PhilHealth membership
After discussing what it covers and its benefits, let's learn about PhilHealth membership. Since passing the Universal Health Care (UHC) Act or Republic Act (RA) 11223, they split PhilHealth membership into two categories. This way, they want to ensure all Filipinos can get health insurance and use affordable healthcare services when needed.
Direct Contributors
Direct contributors are individuals who actively and directly pay their own PhilHealth premiums. These contributions are made regularly, usually monthly, and deducted from their salaries or income. The direct contributors include:
Employees with formal employment
Kasambahays (household helpers)
Self-earning individuals; Professional practitioners
Overseas Filipino Workers
Filipinos living abroad and those with dual citizenship
Lifetime members
All Filipinos aged 21 years and above with the capacity to pay
Employees with formal employment work for private companies or government agencies and have a portion of their salaries automatically deducted and remitted to PhilHealth by their employers.
Self-earning individuals are entrepreneurs, freelancers, professionals, and other self-employed individuals who must pay their PhilHealth contributions independently. They can choose to pay monthly, quarterly, or annually.
Lifetime Members are former direct contributors who have reached retirement age (60 years old) and have made at least 120 monthly contributions. Once they retire, they become lifetime members and no longer need to pay premiums.
Indirect Contributors
Indirect contributors are individuals who do not pay their PhilHealth premiums directly but are still covered by the health insurance program. Instead, their contributions are shouldered or subsidized by other entities. Indirect contributors include:
Indigents identified by the DSWD
Beneficiaries of Pantawid Pamilyang Pilipino Program
Senior citizens and lifetime members
Persons with disability
Sangguniang Kabataan officials
Previously identified at point-of-service / sponsored by LGUs
Filipinos aged 21 years old and above without the capacity to pay premiums.
Indigent and Sponsored Members consist of low-income individuals and families who cannot afford to pay for their health insurance. They are identified by the Department of Social Welfare and Development (DSWD) or other government agencies and are sponsored by the government or private organizations, covering their PhilHealth contributions.
Senior citizens, or those 60 years old and above, are automatically covered by PhilHealth; the government subsidizes their contributions.
Both direct and indirect contributors have access to PhilHealth benefits. Depending on their contribution category and the type of medical service needed, they can avail themselves of various healthcare services the program covers.
PhilHealth registration
If you still need to become a PhilHealth member, there is always time to register. PhilHealth provides a straightforward registration process that allows you to avail of its benefits and services.
Formal economy
Members of the formal economy include government employees and workers in private companies like corporations, partnerships, and single proprietorships.
It also covers employees in NGOs, cooperatives, non-profit organizations, and charitable institutions based in the Philippines, including those foreign-owned. Even foreign governments or international organizations with quasi-state status in the Philippines that have agreements to cover their Filipino employees in PhilHealth and foreign business organizations abroad with such agreements are included.
Moreover, all other workers providing services in government or private offices, such as project-based contractors, are also part of the formal economy. Additionally, owners of micro, small, medium, and large enterprises, household helpers as defined in Republic Act 10361 or the "Kasambahay Law," and family drivers are eligible for PhilHealth membership.
To register as members of the formal economy, follow these steps:
For New and Existing Employees Without PhilHealth ID Number (PIN)
Complete two (2) copies of the PhilHealth Member Registration Form (PMRF).
Submit the PMRF to your employer's HR Department.
Wait for the employer to provide your Member Data Record and PhilHealth ID card.
For Newly Hired Employees With PhilHealth ID Number (PIN)
Support Our Affiliate Partner: Grab Your 5 day FREE-trial Now!

Inform your employer about your PhilHealth ID Number (PIN) so they can record it in their records (ER2).
The premium contributions for PhilHealth are shared between the employee and the employer. The specific amount is determined based on the new premium contribution rate. Your employer will deduct half of the premium requirement from your monthly salary, and they will remit the total premiums to PhilHealth.
Informal economy
The informal economy encompasses a diverse group of individuals, including migrant workers – both documented and undocumented Filipinos engaged in paid work in foreign countries, informal sector workers like street hawkers, market vendors, pedicab and tricycle drivers, small construction workers, and home-based industries and services.
Additionally, self-earning individuals, such as professionals (doctors, lawyers, engineers, artists, architects, etc.), entrepreneurs, actors, actresses, performers, news correspondents, professional athletes, coaches, trainers, and others, are part of the informal economy.
To register as part of the informal economy, follow these steps:
Go to any Local Health Insurance Offices or PhilHealth Express outlets nationwide.
Complete two copies of the PhilHealth Member Registration Form (PMRF).
Hand in the PMRF at the Local Health Insurance Office (LHIO)or PhilHealth Express.
Wait for your Member Data Record (MDR) and PhilHealth ID Card to be processed.
Online registration
The registration process can also be done online, making it convenient for individuals with time constraints or difficulty visiting a PhilHealth office.
Currently, PhilHealth's website does not have a specific page for new member enrollment. However, you can still apply for PhilHealth membership online by emailing your registration application. Here's what you need to do:
Download and complete the PhilHealth Member Registration Form (PMRF) and save it to PDF or JPEG format.
Send your filled-out PMRF to actioncenter@philhealth.gov.ph. Remember to attach a copy or photo of your valid ID. Use this format for the email subject: Register <Your Name> <City/Province/, Region>.
Within three to five working days, you should receive your PhilHealth number via email.
PhilHealth ID requirements
The PhilHealth Identification Number, also known as the PIN or PhilHealth ID number, is a unique and permanent number given to individuals who sign up for PhilHealth membership. It serves as an identification and verification tool to check if a member is eligible for PhilHealth benefits and to keep track of the benefits they have used.
When you register for PhilHealth, you will receive the PhilHealth ID number and an identification card. This card confirms that you and your qualified dependents can access the benefits and advantages of the government's National Health Insurance Program.
If you need help obtaining a PhilHealth ID, don't worry! The process for applying for a PhilHealth ID may differ slightly depending on whether you're employed or an unemployed/self-employed individual.
Here's how to obtain a PhilHealth ID depending on your employment status:
For Employed Members
If you're newly employed in a private company and need a PhilHealth number, your HR officer will handle your PhilHealth membership and provide you with an ID.
Fill out two copies of the PMRF.
Submit the PMRF to your HR Department.
Wait for your employer to give you your Member Data Record (MDR) and PhilHealth ID card.
For Self-Employed and Unemployed Members
If you're self-employed or currently unemployed, you need to become a voluntary member first before getting a PhilHealth ID card.
Fill out two copies of the PMRF.
Visit the nearest Local Health Insurance Offices or PhilHealth Express outlet.
Submit the PMRF.
After a few minutes, your MDR and PhilHealth ID will be processed, printed, and issued to you. Double-check all the information before leaving.
Remember your PhilHealth Identification Number, which you'll use for monthly contributions and claims.
PhilHealth payment online
One of the advantages of being a PhilHealth member is the ability to pay your contributions online. PhilHealth has made it easier for self-paying individuals to ensure that their payments are up to date.
Their accredited online collection agent includes:
Bank of the Philippine Islands (via Bizlink)
Citibank N.A. (Citidirect)
IPAY-MYEG Philippines, Inc.
Land Bank of the Philippines (via EPS)
Security Bank Corporation (via Digibanker)
Union Bank of the Philippines (via OneHUB)
BancNet Inc.(via e-Gov facility)
You can also pay through PhilHealth's member portal. If you're unsure about your monthly premium, here's the contribution table released by PhilHealth for 2019-2025.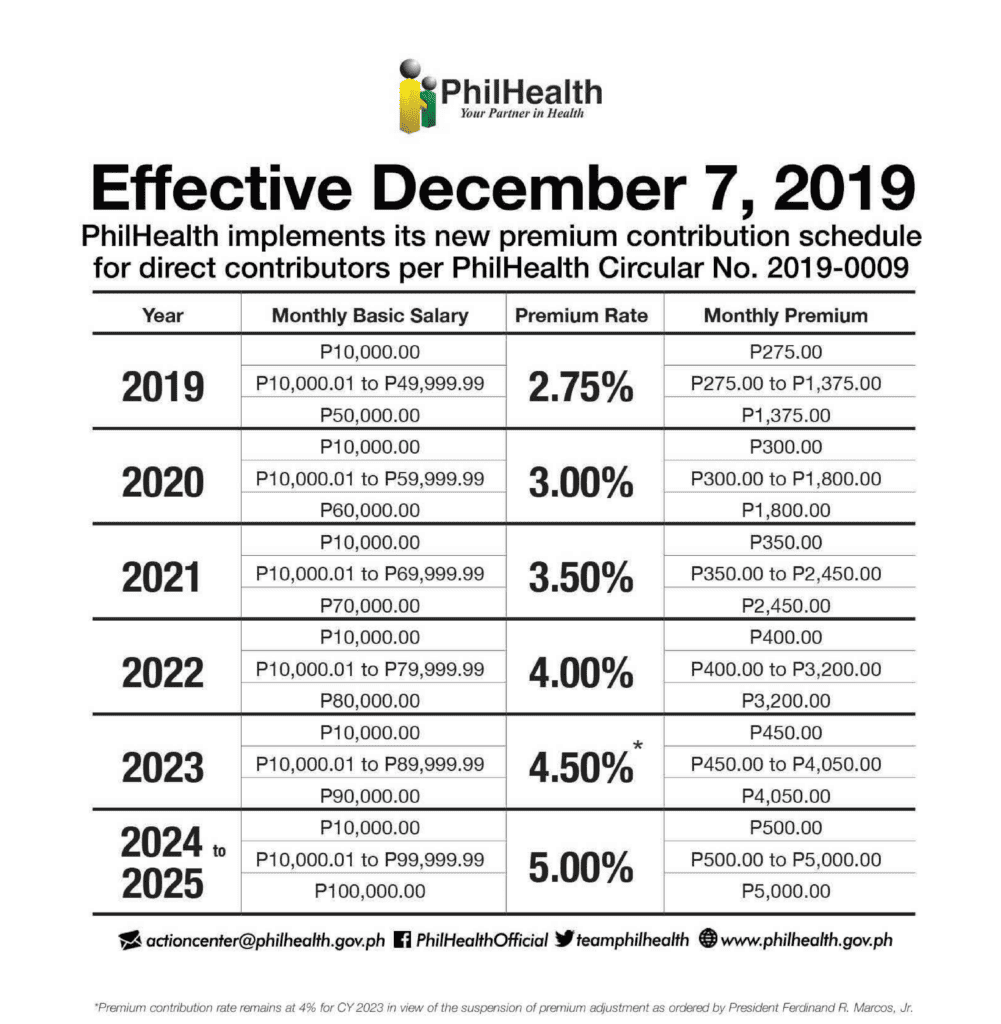 Key points about the PhilHealth contribution table:
The premium will be based on the monthly basic salary for employed members in the government and private sectors, with an equal sharing between the employer and the employee. Those with a basic salary below the income floor will be computed based on the income floor, while those above the income ceiling will be based on the income ceiling.
Members who miss their monthly premium payments will now incur interest or penalties. Starting in January 2020, PhilHealth bills members for unpaid premiums with compounded monthly interests. The interest rates vary based on the member's category, ranging from 1.5% for some members to 3% for others.
The increased monthly premium aligns with the full implementation of the Universal Health Care (UHC) Law. This means members can access various benefits, including preventive, curative, and palliative care, outpatient services, mental health, medical, and dental services.
Regular paying members need not worry about funding the benefits of non-paying PhilHealth members. Certain individuals, such as senior citizens and sponsored members/indigents, will benefit from sources like the sin tax and government shares from PAGCOR and PCSO.
PhilHealth MDR form
MDR stands for Member Data Record, given by the Philippine Health Insurance Corporation. Hospitals, clinics, and doctors often ask for the MDR when treating patients or dependents of PhilHealth members. The MDR contains up-to-date details about the member, such as membership category, personal information, dependents, PhilHealth Identification Number (PIN), and PhilHealth Employer Number (PEN).
The PhilHealth MDR form is essential for various reasons, like meeting pre-employment requirements, updating membership records, verifying information, and accessing benefits for hospitalization and confinement. The following typically request this form:
PhilHealth members
Beneficiaries or dependents of members
Employers
Hospitals, clinics, and doctors
You can request a copy of your MDR form from any PhilHealth office or download it online.
PhilHealth online MDR
Here's how to access your PhilHealth MDR online:
Go to the official PhilHealth website and click "Online Services" from the menu tabs.
Under Membership online services, click on the "Member Inquiry" icon to check your membership details.
If you don't have a Member Inquiry account, click "Register." If you already have an account, log in using your PIN and password.
On the main dashboard, review your membership records to ensure that your information is accurate and up-to-date, including civil status, employment background, and dependents.
You have the option to save or download your PhilHealth MDR form, but it's advisable to print a copy. This printed copy is necessary when availing and claiming PhilHealth benefits. Double-check your PhilHealth MDR online to verify if all your information is correct and current.
Aside from the PhilHealth portal, you can also request your MDR through email. Just create an email and send it to ofp@philhealth.gov.ph, providing your complete personal information, including Last Name, First Name, Middle Name, and birthdate. After sending the email, you'll receive a reply containing your MDR.
This saves you the hassle of physically going to a PhilHealth office or waiting for the mail to arrive. The online MDR service gives you instant access to your membership details, ensuring you're always informed and prepared.
PhilHealth claim form
Another essential document that PhilHealth provides is the PhilHealth Claim Form. This form is necessary when filing for reimbursement of medical expenses covered by PhilHealth. It serves as a record of the services availed and the corresponding charges.
When seeking medical treatment, it's crucial to inform the healthcare provider that you're a PhilHealth member and request the proper PhilHealth Claim Form. By correctly filling out and submitting the form with the necessary supporting documents, you can maximize your PhilHealth benefits and receive reimbursement for eligible medical expenses.
Be sure to read the guidelines on the proper accomplishment of revised PhilHealth claim forms. For a copy of any of the PhilHealth forms, just click here, and go to Forms.
PhilHealth services
The PhilHealth portal also offers other services, including:
Membership

Electronic Group Enrollment System – This system makes registering and handling billing easier for Organized Groups.

Benefits

Case Rates Search – Members can access information on PhilHealth's benefits packages.
Claims Eligibility Checking – Healthcare providers can check if members are eligible for certain benefits.

Contribution

Electronic Premium Remittance System – Employers can remit their premium contributions online.

Collection

Electronic Collection Reporting System – PhilHealth Accredited Collecting Agents can submit daily RF2 reports online.

Accreditation

Health Care Institutions – A complete list of accredited HCIs, including their accreditation status, is available.
PhilHealth offices
PhilHealth branches are occasionally opened or relocated, so there is no comprehensive and current list of all branches in the Philippines and overseas. To find the nearest PhilHealth office to your home or workplace, visit the PhilHealth website's office directory.
Conclusion: Why PhilHealth is essential for you
Taking charge of your healthcare and becoming a PhilHealth member is a crucial step towards safeguarding your well-being and that of your family.
Now, it's time to take action! If you haven't already, register as a PhilHealth member and secure your PhilHealth Identification Number (PIN). Remember to regularly update your membership details to ensure accurate and up-to-date information.
By being a responsible PhilHealth member, you contribute not only to your own health and financial security but also to building a healthier and more resilient nation. Let's all join hands in achieving universal health coverage for every Filipino. Together, we can make a difference and create a healthier future for everyone.
If you want to know about Pag-Ibig, you can read it here: https://www.brodneil.com/virtual-pag-ibig/
Disclaimer: The information provided in this article about PhilHealth is for general informational purposes only. The details presented are based on the knowledge available up to the specified date and may be subject to changes or updates. Readers are encouraged to verify the accuracy and currency of the information by referring to official PhilHealth sources or consulting with qualified professionals.
Disclosure:
A FREE Cloud-Based Time Tracking Software
Clockify.me is an affiliate partner.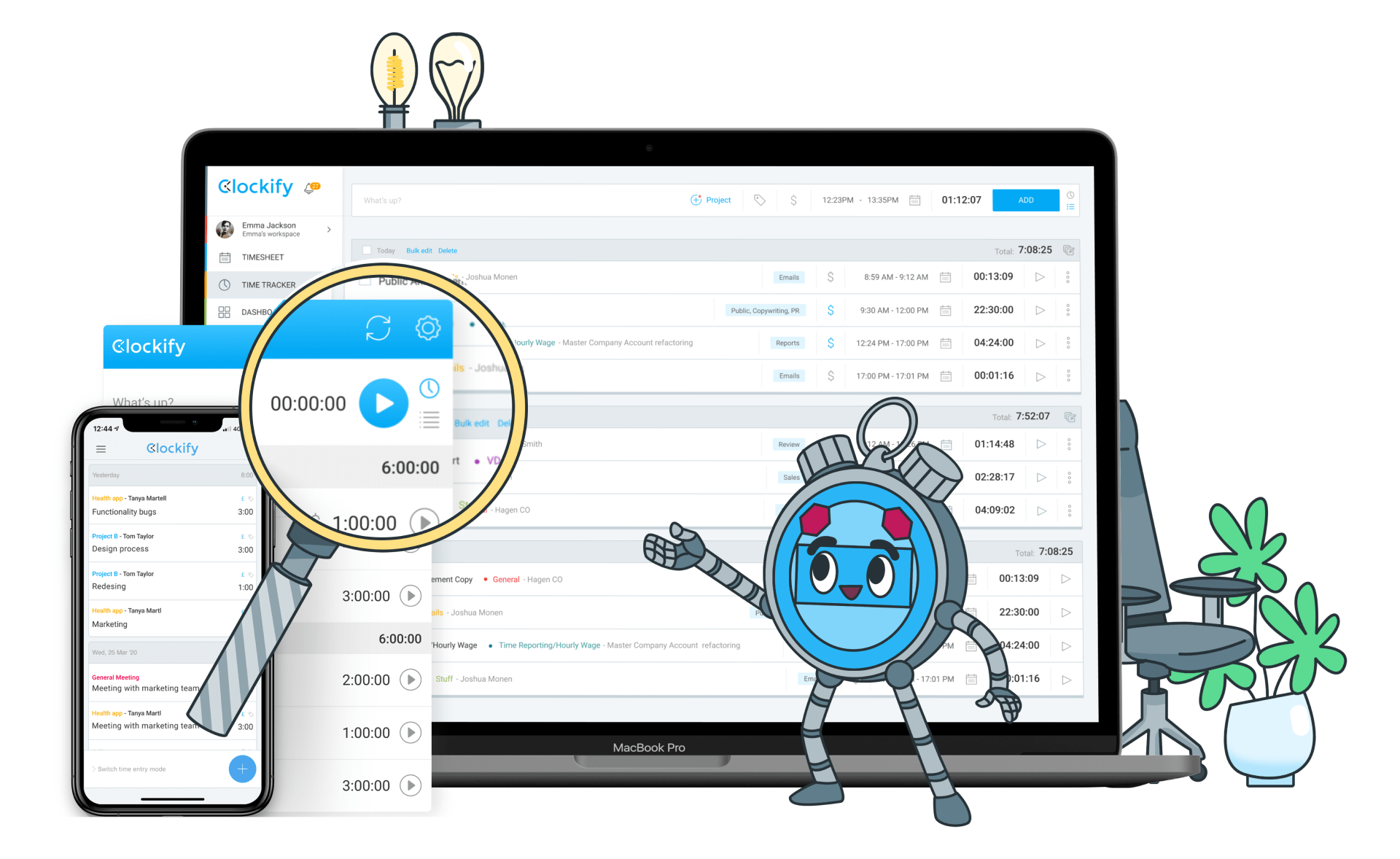 Features:
Free cloud-based time tracking software
Manual time tracking or timer option
Categorize time by project, client, and task
Reports and analytics to improve productivity
Integrations with other tools like Trello, Asana, and Jira
Benefits:
Helps individuals and teams track their time and improve productivity
Can be used on multiple devices and platforms
Provides insights into how time is being spent
Integrations with other tools make it a versatile option for various industries.