Driving real traffic and not just any traffic is one of the key goals for growing your business online. What is real traffic and how does it differ from website traffic? Why is it good? How do you drive real traffic to your website?
Let's get started.
Table of contents
What is website traffic
Website traffic pertains to the web users who visit a website. It is measured by the number of visits or sessions people make to a website. Website traffic is one of the ways to measure how effective your website is in attracting users and how effective your marketing strategies are.
What is real traffic
While high website traffic is good, it may not necessarily result in productivity. Real traffic is the type of traffic that generates results. Real traffic covers qualified visitors who could become actual leads, subscribers, and customers.
What are the benefits of real traffic
When you get real traffic into your website, you will benefit from the following:
more leads,
more website interaction,
more signups,
more customers,
better SEO search ranking score, and
revenue growth.
How to drive real traffic to your website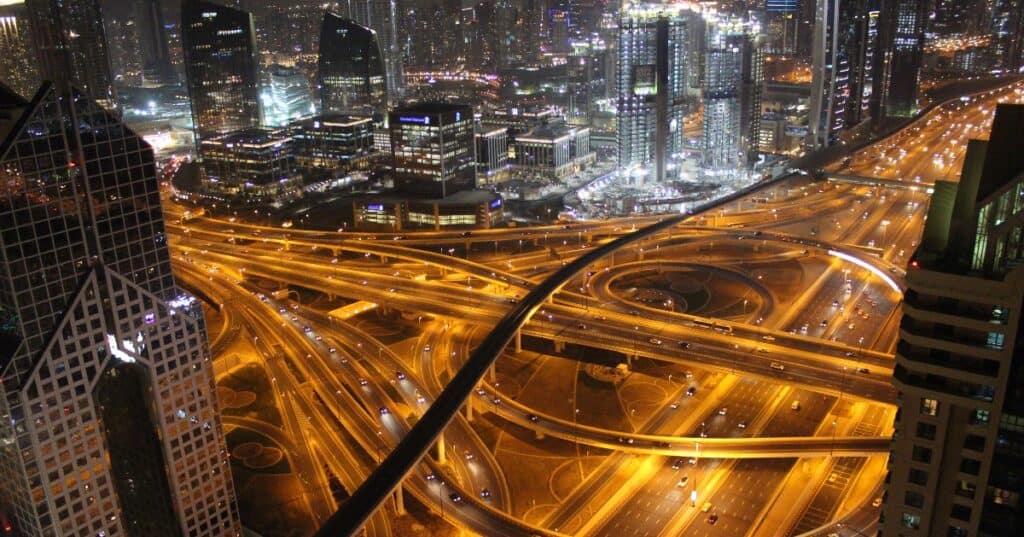 There is no one-time big-time way to drive real traffic to your website. It takes a combination of strategies and tools to get the right people to visit your website.
Here are some effective ways to help you drive real traffic to your website:
1. Website traffic generator
Many do not recommend using instant website traffic generators, since they are known to generate fake visitors or bots. Many of these visitors are also said to be not targeted. However, there are website traffic providers that actually work.
Simple Traffic, for instance, has been rated positively by customers in Trustpilot and Sitejabber. Simple Traffic is a visitor forwarding software that redirects quality traffic to your website from a group of domains that it rents or owns. It works by determining the visitor demographics of their domains and forwards directly to your site those that match your targeted demographics.

(Noted: We can confirm that Simple Traffic can really bring in traffic; we yet have to update this regarding conversion as we have not seen significant conversion coming from this source yet. We are testing different tools as part of our ongoing learning and experimentation,. Once we would find this as a valuable tool in our marketing arsenal, we will add this as part of our digital marketing recommended tools: https://www.brodneil.com/recommended-digital-marketing-tools/)
Google My Business is another tool that can generate traffic to your website along with other uses in managing online presence across Google.
(Note: This is something we can confirm both across the sites we manage.)
2. SEO
Search Engine Optimization (SEO) can slowly but surely drive real traffic to your website. As long as you make an effort to come up with effective SEO tactics, such as quality and relevant content, descriptive and concise meta-description, and more, you surely will attract real traffic to your website.
(Note: This is tried-and-tested. SEO is not dead when done properly.)
Click here to learn more about SEO.
3. Backlinks and guest blogs
Backlinks are links from another website that lead to your website. They can greatly help promote your website through the larger audience exposure you get. One of the ways to get backlinks from other websites is to do guest blogging on another website. You can also request a backlink in exchange for an organization's backlink from your website, too, or other agreed deals.
(Note: Great for getting direct traffic and increase search engine rankings as well. However, do backlinks and guest posts, not for link building, but for promoting your site to real targeted traffic. This will do you better results.)
4. Social media
Use social media to get real traffic to your website. You can share your blog post, promotional landing page, or other useful pages from your website on Facebook, Twitter, LinkedIn, and Instagram. B2B companies may benefit from posting and being active on LinkedIn since it is a business networking channel.
(Note: Tested to drive traffic. Should be done with conversion in mind, not for the sake of activity and just driving traffic.)
5. Hashtags
Speaking of social media, always remember to use hashtags on your posts. Hashtags are used by social media users in searching for certain products, services, or trending topics related to your content or business. Not only will hashtags give you a wider reach by giving you an opportunity to be discovered, but also promote real traffic in your social media accounts and your website.
6. Paid advertising
Paying for online advertisements can make your website more visible and can attract real traffic. You can do Google search advertising, Google maps advertising, social media advertising, and display advertising on certain websites related to your business, among others.
(Note: Tried-and-tested. The fastest way to get traffic, but can be expensive when not properly executed.)
7. Directories and online review sites
People go to online directories to find businesses that provide the products or services they need, so be sure to get listed on Google My Business, Yahoo, Yelp, Foursquare, and the like so your audience can find you there. People also go to review sites to learn more about different businesses.
These online directories and review sites will usually provide a link that directs people to your page, which will bring quality traffic.
8. Online communities
Last but not the least, do not forget to join online communities in your industry. Facebook groups, Reddit, Quora, and many industry-specific forum sites are a great place to be. Your target audience are most likely in these online communities, so be active in answering queries and promoting your content and your website. This way you can drive real traffic to your website.
You can also help bring quality traffic to your website by doing email marketing and creating relevant shareable content in the form of infographics, GIFS, images, podcasts, and more.