Last Updated: 2 days ago by BrodNeil
Quality content is the heart of the content marketing process. It is what businesses promote in different channels in the hopes of getting leads and attracting potential customers. A content creator is responsible for creating relevant, inspiring, unique, and engaging content for its target market.
In this feature, we will share with you helpful information on content creator.
What is a content creator
A content creator is a creative and skilled person who produces different types of quality content for your business. The content would aim to attract the target audience and generate more leads. Once contents are created, they will be promoted to different channels to reach the target audience.
The content creator makes content that are appealing to your target audience. They can be informative, educational, entertaining, or emotionally appealing. The content creator must also be able to stir the audience's interest and compel them to take action depending on the purpose of the content. These actions include visiting a website, subscribing to a newsletter, following a social media channel, and reading a blog post, among many others.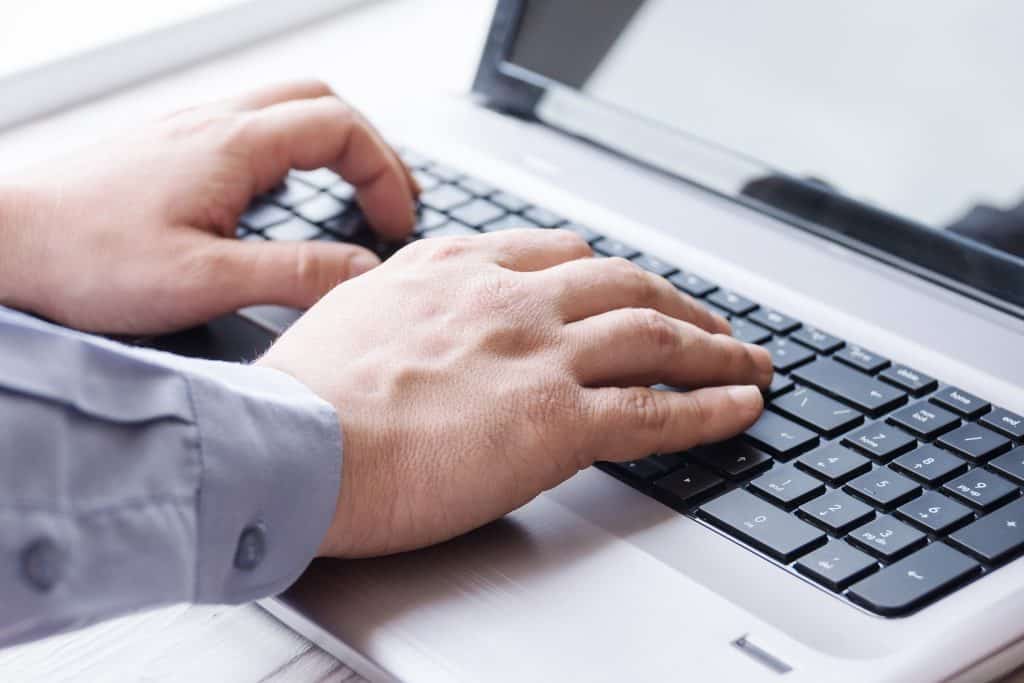 What are the different types of contents
The content creator utilizes various types of content to get a message across target audience in the most appealing and effective way possible. The following are the most commonly used types of content.
1. Website content
Website content or web content pertains to the textual, visual, and auditory content visitors encounter on websites. Examples include texts, images, animations, audio files, and video files. Effective web content is a crucial factor in getting real traffic to your website. To do this, content creators need to ensure web contents are: 1) engaging, 2)organized, and 3) optimized for search engines using keywords.
2. Blog
A blog is a page on your website that shares content on matters related to your business. An effective content creator chooses topics that are relevant to the specific audience. These blog contents give the company and its audience a chance to connect and build relationships with each other. An informative blog is also essential in increasing website traffic and generating leads.
3. Infographics
Infographics are one of those highly visual contents that give information to the audience without using wordy paragraphs and long numbers. They use images with short phrases or sentences that relay information more simply and understandably. Think of them as visual summaries, which are perfect for presenting instructions, guides, statistics, and diagrams. Infographics are instrumental in sharing information nowadays since they are also visually appealing and easily shareable in different media channels.
4. Videos
What comes into our minds when we speak of videos is YouTube and other similar video-sharing platforms. Today, video marketing has evolved to include short-form videos like TikTok, live videos on Facebook, and 360-degree videos. All these have become valuable content for businesses to reach out to their audience and attract potential customers. These can be used in your YouTube channel and as part of blog content, social media accounts, and email marketing campaigns.
5. Memes and GIFs
Memes are images with funny, entertaining, and relatable titles and captions. On the other hand, GIFS (Animated Interchange Format) are animated images or short video clips without audio that continuously loops. Both these popular contents are easily shareable. They also tend to be viral. You can take advantage of them by sharing them on your social media channels, your email marketing, and your blog to get your audience's attention. Of course, you have to pick those that are related to your business.
6. Social media content
One of the content creators' tasks is to make relevant posts to different social media channels, including Instagram, Twitter, Facebook, LinkedIn, Pinterest, etc. Contents shared here include images, videos, quotes, links to your blog, links to your featured products, links to any page of your website, and links to related news or article. The contents you share on social media are crucial in keeping and increasing a good number of followers for your business. Be sure to choose social media content related to your business, important to your audience, up-to-date, and interesting enough to be given attention and shared by people.
7. Podcasts
Podcasts are subscription-based content that people can listen to at any time. There are also video podcasts for those who prefer watching the show too. These podcasts can be entertaining, informative, or, most preferably, both. They talk about anything related to your business or the industry you belong. Podcasts can be done by the host alone or with guests for more enriching content.
8. Email newsletter
"Subscribe to our newsletter" – this is a very common button and call-to-action you see on websites and blogs. Newsletters are great for sharing promotions, featured products, company news, personal reflection, news relating to your business or the industry you belong to, and just about any information that may interest your subscribers. Email newsletters, when done right, can build better and lasting relationships with your subscribers.
9. Other types of content
There are many other types of content that content creators can do to generate more leads and improve your business. These include eBooks, white papers, case studies, slide shows, and webinars. You can read more about them here: Types of Content Marketing.
Why businesses need a content creator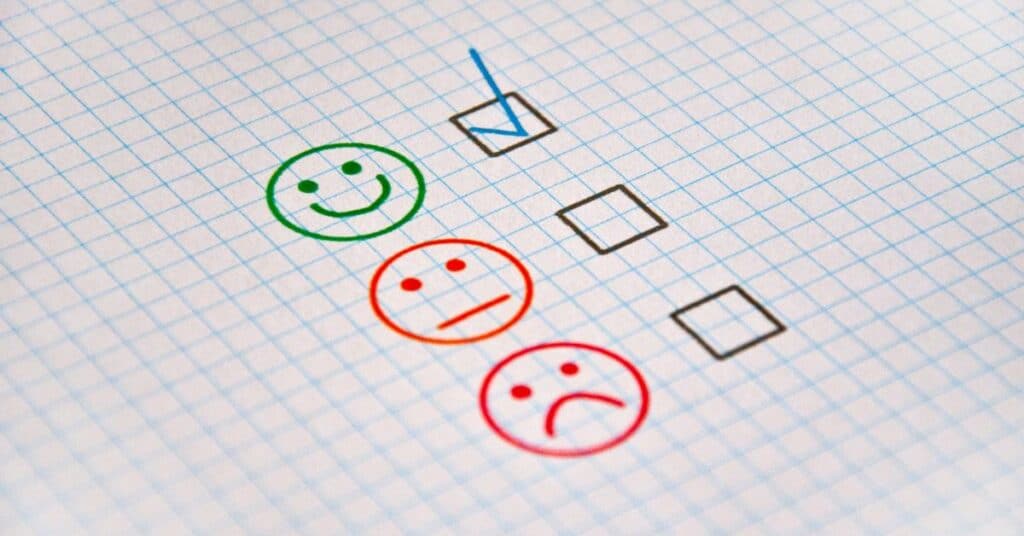 If you want to implement content marketing in your business effectively, you need to have a reliable content creator. Here are the reasons why:
Content creators possess the proper knowledge, skills, and creativity to develop effective and attention-grabbing content for your different sharing platforms.
You can save time with a content creator. The time that you spend creating content can be spent on other important business activities.
Hiring or having an in-house content creator may incur an additional expense, but the benefits outweigh the costs. You will be able to produce more engaging content more frequently and consistently. Chances are, you will be able to get more attention from your target audience, as well as more leads sooner than later.
A proficient content creator can help you become an influencer or thought leader in your industry. With reliable, updated, and engaging content, you can be your audience's go-to source of information.
Producing quality content frequently and consistently through your content creator can help increase brand awareness and eventually brand trust. People will be able to recognize you, remember you, and ultimately trust your brand.
Finally, businesses need a content creator to help achieve marketing goals and targets.
What are some content marketing goals
A reliable content creator should be able to help you achieve your marketing targets and goals. These include the following:
Get more social media following and engagement
Improve click-through rate (CTR) of campaigns
Generate more leads
Increase brand awareness
Improve domain authority score or search engine ranking
What are the important skills of a content creator
A content creator is not just any writer. There are soft and hard skills a content creator must have to be more effective.
1. Expertise and knowledge in the industry
A content creator needs to have experience and be knowledgeable about the industry you belong. This way, writing will be easier, faster, and more effective.
2. Research skills
A writer with good research skills can provide informative and unique content for your business that other competitors may not be able to give your target audience. A good researcher is resourceful enough to find various sources relevant for writing and sharing up-to-date content for your different content marketing platforms.
3. SEO skills
Content can effectively generate more leads when optimized for search engines. Hence, a content creator must not only be able to write well but must also be able to optimize your content using keywords and links.
4. Creativity
This skill is important in making relevant content more appealing to your target audience. This is especially essential when making visual and audio content like infographics, memes, GIFs, videos, podcasts, and social media content.
5. Versatility and adaptability
Content creators may have their style, and they should be given space to show their creativity. However, a content creator must also be easily trained, adaptable to your business goals, and flexible to changes. Versatility and adaptability are crucial soft skills, especially when working with a content creation team.
6. Organizational skills
Just like any department in a business, there are goals and targets to meet. A reliable content creator must be organized enough to get things done on time. He or she must be able to avoid distractions, maintain focus on tasks, and meet deadlines.
7. Communications skills
An effective content creator has good communication skills. There are different types of content to make, and each type requires a unique writing style. The content creator must effectively communicate the company's message depending on the content type and the marketing platform, be it in your blog, your social media channels, or your email marketing.
8. Analytical skills
How many social media followers do you have? How many people have liked and shared your post? What is your domain authority score? These and many other numbers reveal how effective your content marketing strategies are. Content creators need to know what these numbers mean – their causes and their implications. Finally, they have to analyze what strategies need to be stopped, maintained, or improved to enhance their numbers.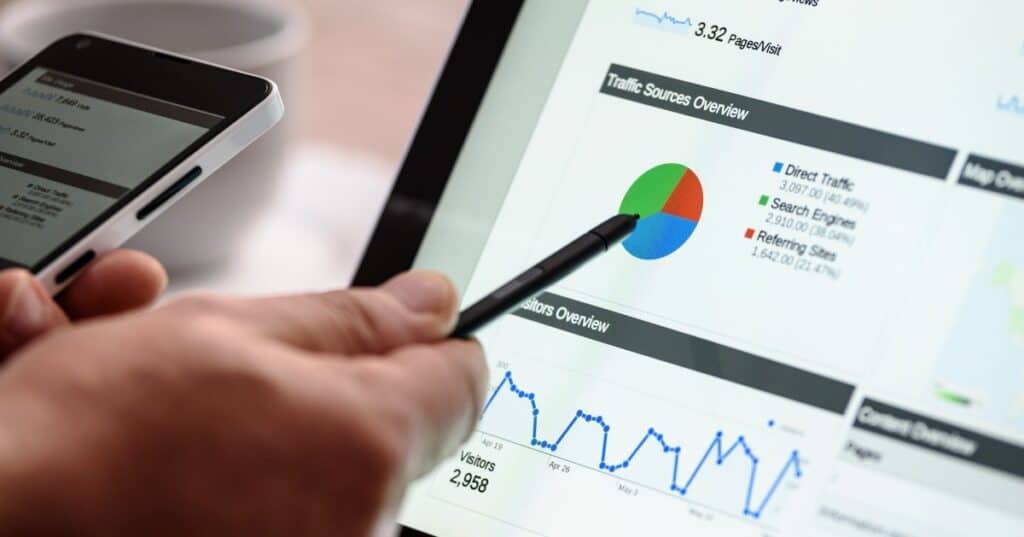 How content creators produce quality content
Anyone can be a good writer, but not every writer can be an effective content creator. Content creators need to create valuable, up-to-date, and reliable content consistently. Here are ways content creators produce quality content:
1. Knowing the audience
Learning about the audience and their interests can give ideas on what to write about. In the blog, content creators aim to provide answers to their audience's questions. They do keyword research to know what their audience is up to. Knowing the target can also help determine what types of content to create (e.g., YouTube video, podcast, blog, memes, etc.) and what platforms to use for promotion. Finally, it can help content creators develop a writing style that will keep the audience engaged and interested.
2. Considering journey with audience
There are different types and levels of interactions with the audience. Effective content creators find out where their audience stands so they can create content based on these levels of interaction. Are they prospective customers? Are they current subscribers to the company's newsletter or followers of their social media? Are they existing customers with who they are aiming to build a lasting relationship with? Considering their journey with business enables content creators to generate content with a better value to a specific target.
3. Staying up-to-date
Quality content also needs to be fresh and relevant. It is crucial to provide the latest answers to the questions revolving around your niche and keep up with new trends. This way, the business does not get left behind. Blog posts are periodically updated to include new information and respond to the current needs of the audience.
4. Using engaging headlines and visuals
Great content begins with a headline that attracts the audience and visuals to keep them engaged. Content creators use catchy headlines to get people to click on a link or read a blog post. They also use images, infographics, and videos to supplement their blog content and make it more engaging to readers.
5. Utilizing SEO principles
When it comes to writing blog posts, content creators are not only focused on creating a great story. They also take into consideration the SEO principles. They never forget about keywords optimization, referencing sources, link-building, and creating meta-descriptions to help improve their SEO score.
6. Including a call-to-action (CTA)
When it comes to content marketing, quality content involves a call-to-action or CTA. Content creators show what they want the audience to do next, whether subscribing to a newsletter, joining a promotion, checking out a new product, following their social media channel, and more. Examples of CTA include the following:
"Read more" buttons and links
"Subscribe now" buttons
"Sign up now" buttons
"Download now" buttons
Submission forms
Social sharing buttons
Social media follow buttons
"Request a demo" button
"Ask for a quote" button
"Ask us a question" button
7. Reviewing and editing
Quality content is polished by proofreading and editing. Otherwise, you could lose readers and followers. Content creators check on correct grammar and punctuation usage. They also check on the formatting, like 1) sub-headings; 2) numbered or bulleted lists; 3) font type, size, and color; 4) image sizes; and more. Finally, content creators check on the references and links being made. They check if they lead to the right web page or if external links open in new tabs.
8. Analyzing competitors
One attribute of quality content is uniqueness. How do content creators know that their output is unique? One way they do it is by analyzing their competitors. They research and learn about what their competitors and others in their niche are publishing. They create engaging, relevant, and differentiated content that puts them ahead of their competitors.
Conclusion
Content creators are essential in achieving your marketing goals. They are like a bridge that connects your business to your audience, who could become potential and loyal customers. With the right skills and strategies, content creators can produce quality, relevant, unique, and engaging content that will help generate more leads and sales for your business.
If you are interested to learn more about content marketing, check out Tried-and-Tested Content Marketing System.