Last Updated: 2 weeks ago by BrodNeil
Why making money online is popular in the Philippines
The popularity of making money online in the Philippines can be attributed to several factors. Firstly, the country has a large population of young people who are tech-savvy and internet users. This makes it easier for them to access online job opportunities like freelancing and virtual assistant work.
Secondly, there is a growing trend towards remote work due to the COVID-19 pandemic. Many companies have shifted their operations online, creating more opportunities for Filipinos to work from home and earn money through various online platforms.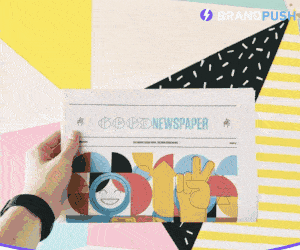 Lastly, making money online offers flexibility and convenience that traditional jobs cannot provide. People can choose their schedules and work from anywhere with an internet connection, giving them more time for family or other activities.
With the right skills and determination, anyone can take advantage of these opportunities regardless of their location or background:
Earning a living through writing
Writing for a living has become increasingly popular with the rise of the internet. Freelance writers are in high demand, and there are many opportunities to make money online through writing. Many websites in the Philippines offer freelance writing jobs, such as Upwork, Freelancer, and Onlinejobs.ph.
To be successful as a writer in the Philippines, it's essential to have strong writing skills and write in various styles and formats. Having good communication skills and working with clients remotely is also crucial. Additionally, knowing SEO optimization is advantageous since most content creation involves creating articles or blog posts that rank well on search engines.
While it can be challenging at first when starting as a freelance writer, it is possible to make a living from writing if one is diligent in improving their craft and networking within the industry. With enough hard work and dedication, one can earn a decent income from writing alone without leaving home.
Working as a virtual assistant
Virtual assistance is among the most popular ways to make money online in the Philippines. This career involves providing administrative support remotely to business owners and entrepreneurs worldwide. Some everyday tasks include managing emails, scheduling appointments, creating reports, and social media management.
You'll need a reliable internet connection and a computer or laptop to become a virtual assistant. You should also have excellent communication skills as you'll work with clients from different countries and time zones. Many platforms are available for finding virtual assistant jobs, such as Upwork, Freelancer.com, and Fiverr.
One of the benefits of being a virtual assistant is that you can work from home or anywhere with an internet connection. Additionally, earning a decent income is possible as some clients are willing to pay up to $20 per hour, depending on your skills and experience. With dedication and hard work, virtual assistance can be a lucrative career path for those seeking financial stability while working remotely.
Support Our Affiliate Partner: Grab Your FREE Plan Now!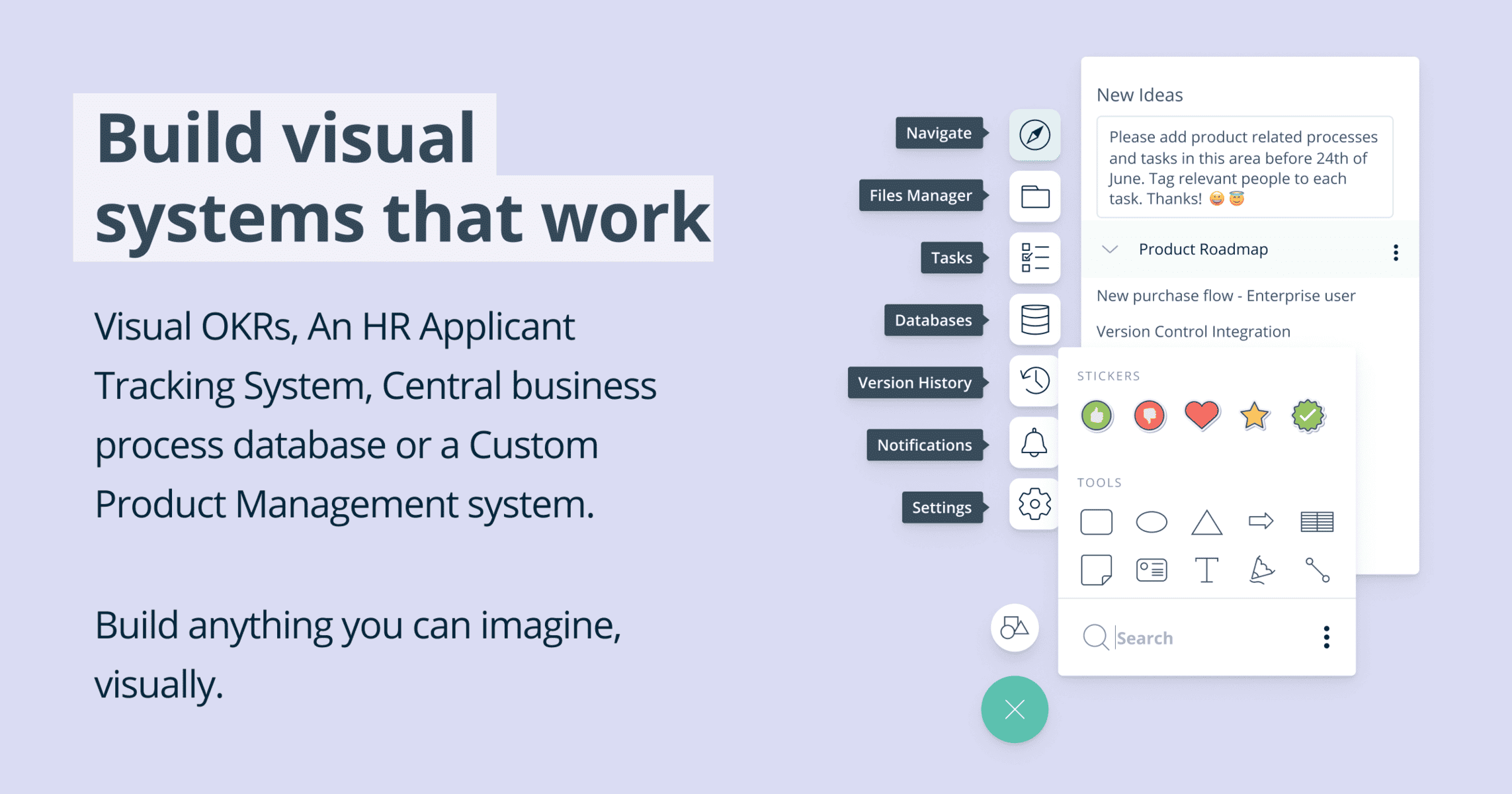 Selling to make money online
Selling online has become a popular way to make money in the Philippines. With the rise of e-commerce platforms like Lazada, Shopee, and Facebook Marketplace, anyone can start selling products without needing a physical storefront. There is a market for almost anything online, from handmade crafts to imported goods.
One key factor to successful online selling is having an attractive and user-friendly website or social media page that showcases your products effectively. High-quality product images and detailed descriptions are crucial in capturing potential buyers' attention. It's also essential to set competitive prices while still ensuring profitability.
Another important aspect of online selling is customer service. Responding promptly to inquiries and orders can help establish customer trust and encourage repeat purchases. Shipping logistics should also be considered, as timely delivery can impact customer satisfaction and reviews. Overall, selling online requires dedication and effort but can yield significant financial rewards for those willing to do the work.
eCommerce business ideas
E-commerce is a rapidly growing industry in the Philippines, and there are numerous business ideas that individuals can explore to make money online. One of the most popular e-commerce businesses is setting up an online store. This involves identifying a niche market and selecting products that cater to their needs. Some popular niches include fashion, beauty, and home decor.
Another e-commerce business idea is dropshipping. This involves partnering with suppliers who will handle the shipping and delivery of products directly to customers. The entrepreneur focuses on marketing and sales, while the supplier handles fulfillment. This business model requires minimal investment upfront and allows for flexibility in product offerings.
Lastly, selling digital products such as ebooks, courses, or software is also a lucrative e-commerce opportunity. Digital products require no physical inventory or shipping costs, making them highly profitable with low overheads. With an increasing number of people working from home today, many are seeking new skills or knowledge they can acquire through digital courses or eBooks — making this type of e-commerce business an attractive option for many entrepreneurs starting online.
Make money online through affiliate programs
Affiliate marketing is one of the most popular ways to make money online. It involves promoting other people's products or services and earning a commission on sales through your unique affiliate link. To start making money through affiliate programs, you must identify a niche or industry you are interested in and find relevant products or services to promote.
Once you have chosen an affiliate program, you can start promoting it by creating content such as blog posts, reviews, social media posts, and email newsletters. You can also use paid advertising methods like Facebook ads to reach a wider audience. You earn commissions as your audience clicks on your affiliate links and makes purchases.
Choosing high-quality products that align with your audience's interests and needs is essential to maximize your earnings from affiliate programs. You should also be transparent about using affiliate links so your audience knows what they click on. With persistence and dedication, making money through affiliate programs can become a reliable source of passive income for anyone looking to make money online in the Philippines.
Looking for ways to earn some extra cash? Why not consider selling products on Amazon? With a few simple steps, you can start to make money online on the world's largest e-commerce platform. Whether you're looking to supplement your income or start a full-time business, selling on Amazon can be a great way to achieve your financial goals. So why wait?
Teaching and earning online
One of the most popular ways to teach and earn online in the Philippines is through English language tutoring. Various websites, such as VIPKid and Cambly, connect Filipino tutors with students worldwide. These platforms provide an opportunity for flexible work schedules and can be done from the comfort of one's own home.
Another way to teach online is by creating educational content on platforms such as Udemy or Teachable. Filipinos can create courses on topics they are knowledgeable about, such as graphic design or digital marketing. This allows them to earn passive income by selling their practices to interested learners worldwide.
Lastly, blogging or vlogging about educational topics can generate income through advertising revenue and sponsored content partnerships. By sharing their knowledge and expertise on a specific topic, Filipino bloggers or vloggers can attract a loyal following who may be interested in purchasing related products or services they recommend.
Offering your services online
One of the most popular ways to make money online in the Philippines is by offering your services online. This can include anything from freelance writing and graphic design to virtual assistance and social media management. The key is identifying your skillset and finding a platform or website to market yourself effectively.
Many websites, such as Upwork, Fiverr, and Freelancer, connect clients with freelancers across different industries. These platforms allow individuals with specific skills to showcase their expertise, build their reputation, and earn income on their terms.
If you're interested in offering your services online, it's essential to do your research first before diving into any particular platform. Look at reviews from other freelancers and clients to determine if it's a good fit for you. Additionally, be sure to set clear expectations with clients regarding pricing, timelines, and deliverables upfront so that there are no misunderstandings down the line.
Answering surveys for pay
Answering surveys for pay is one of the easiest and most popular ways to make money online in the Philippines. Many companies will pay you for your opinions on their products or services through survey websites. These websites usually require you to create an account, fill out a profile, and wait for survey opportunities to be emailed.
The amount of money you can earn from answering surveys varies depending on the length and complexity of each survey. Some surveys may take only a few minutes, while others may take up to an hour. On average, you can expect to earn between Php 20-50 per survey. However, some survey websites offer higher payouts if you participate in focus groups or product testing.
While answering surveys for pay may not provide a full-time income, it can be an excellent way to earn extra cash. Just remember that legitimate survey websites never ask you for money upfront or promise unrealistic earnings. Doing your research and reading reviews before signing up for any survey website is essential.
Support Our Affiliate Partner: Grab Your 5 day FREE-trial Now!

Creating content for monetization
One way to make money online in the Philippines is by creating content for monetization. This includes writing blog posts, creating videos, or designing graphics that can be sold or licensed commercially. However, creating high-quality content that appeals to a specific audience and stands out from the competition is essential.
To monetize your content, you can join affiliate programs and promote relevant products on your blog or social media channels. You can also sell digital products like ebooks, courses, or printables on platforms like Gumroad or Etsy. Additionally, you can license your photos or designs on stock photo websites like Shutterstock or Adobe Stock for passive income.
Creating content for monetization requires dedication and consistency in producing valuable and engaging material that resonates with your target audience. It may take time to build a following and generate income, but you can turn your passion into a profit online with persistence and hard work.
Blogging
One of the best ways to make money online in the Philippines is blogging. People constantly seek information and solutions to their problems online in this digital age. By creating a blog, you can provide valuable content that meets these needs and generate income through various means.
The first step to making money through blogging is choosing a specific niche or topic you are passionate about and knowledgeable about. This will allow you to create high-quality content that resonates with your target audience. You should also focus on building traffic by optimizing your blog for search engines and promoting your content on social media platforms.
Once you have established a steady stream of traffic, there are several ways to monetize your blog, such as affiliate marketing, sponsored posts, advertising, and selling digital products like ebooks or courses. The key to success in blogging is consistency and providing value to your readers. With dedication and hard work, anyone can turn their passion into a profitable online business through blogging.
Vlogging
Vlogging, or video blogging, has become one of the most popular ways to create content online. With the rise of platforms like YouTube and TikTok, anyone can start a vlog and potentially profit from it. You only need a camera and something to say or show to get started with vlogging.
One way to monetize your vlog is through ads. When your videos generate enough views and engagement, you can enable advertising on them and earn a percentage of the revenue generated from those ads. You can also earn money through sponsorships, where companies pay you to promote their products or services in your videos.
Another way to make money online with vlogging is by creating digital products related to your niche. For example, if you have a beauty vlog, you could create an ebook on makeup tips or launch an online course on skincare routines. Adding value for your audience can turn your passion into profits through vlogging.
The pros and cons of making money online
Pros when you make money online
One of the most significant advantages of making money online is its flexibility. You can work from anywhere, anytime, as long as you have a stable internet connection. This makes it an ideal option for those earning extra cash or working from home. Various ways to make money online include blogging, freelancing, affiliate marketing, etc.
Another benefit of making money online is the low start-up cost associated with most opportunities. For example, starting a blog requires only a domain name and hosting fee, which can be purchased for less than $100 annually. Similarly, freelance writers and graphic designers only need their skills and portfolio.
Cons when you make money online
While there are numerous benefits of making money online, there are also certain drawbacks that one should consider before diving in. One such drawback is the high level of competition in many fields. With millions working remotely worldwide, finding your niche and standing out from the crowd can be challenging.
Furthermore, there are various make money online opportunities that may not necessarily provide immediate high financial compensation or require a significant amount of time and effort before yielding any results. For instance, creating a successful blog or YouTube channel can take several months or even years to generate a substantial income.
Making money online has pros and cons like any other job opportunity; however, it offers flexibility in where and when you work that cannot be matched by traditional employment models.
Conclusion
Making money online in the Philippines can be a practical choice for those looking to supplement their income or switch to remote work. Nonetheless, proceeding cautiously and conducting thorough research before committing time and resources to any make-money online venture is crucial. Additionally, it's imperative to clearly understand one's strengths and abilities to identify the most suitable make-money online opportunity.
Some popular ways to make money online in the Philippines include freelancing, affiliate marketing, e-commerce, and online surveys. However, success in these fields requires discipline, consistency, and continuous learning. Establishing oneself as a credible freelancer or building a profitable e-commerce store may take time.
There are several ways to make money online from the comfort of your home in the Philippines. However, having practical expectations and being committed to putting in the hard work necessary to succeed is essential. By adopting an entrepreneurial mindset and staying determined, there is no limit to the financial growth that can be achieved digitally.
Are you ready to explore the vast opportunities of earning money online? Discover a wide range of methods and strategies to generate income from the comfort of your own home. From freelance work to starting an online business, the internet offers countless ways to make money on your terms. Whether you have specific skills to offer, want to monetize your hobbies, or are looking for passive income streams, the online world has something for everyone. Embrace the flexibility and convenience of earning money online and unlock the potential to achieve financial freedom. Start your journey today and tap into the unlimited possibilities of earning money online.