Last Updated: 3 days ago by BrodNeil
It has been a year since TikTok For Business started to call advertisers to stop making ads and follow the mantra, "Don't Make Ads. Make TikToks". An invitation to be more creative, authentic and create content that truly speaks to people.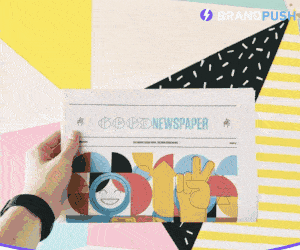 While TikTok isn't telling brands not to make ads, but rather, they're challenging them to genuinely interact with its community, embrace the app's creativity, positivism, and authenticity.
Katie Puris, who heads the Global Business Marketing at TikTok, said that launching the campaign was a bold ask to the industry. Still, they knew it would work for marketers.
What happens on TikTok is unique. Every day, people participate in campaigns, build alongside them, and even make TikToks for the brands and products they love. People usually don't realize that what they're seeing is an ad, and that's the goal of TikTok.
Key takeaways:
The times have changed, but not the ads.
TikTok's For You Page is entirely like nothing else on the internet with its endless cycle of new trends and ways for messages to find traction.   
To tell a huge story, you don't need to have a big production.
"When we invite brands to make TikToks, we're challenging them to transform the way that they connect with their audiences because we know that it has the power to transform their business."
Read more: https://www.tiktok.com/business/en-US/blog/what-we-mean-when-we-say-dont-make-ads