Last Updated: 1 year ago by BrodNeil

Update: 20th of August 2021
GoDaddy acquired the technology assets of Vidnami.
It was retired on the 20th of August 2021.


Integrating Vidnami's technology into GoDaddy's product offering will help entrepreneurs with one of their more important jobs: attracting and engaging customers online to grow their businesses.

Vidnami's video and artificial intelligence (AI) capabilities are being integrated into GoDaddy Studio. These capabilities will enhance content discovery and enable auto-creation of content.

In order to focus on the integration of Vidnami's core capabilities into GoDaddy Studio, the standalone version of Vidnami was retired on Aug. 20, 2021.

Source: https://www.godaddy.com/garage/godaddy-vidnami/
Do you want to know how to create videos quickly for marketing and promotion? In this post, we will share with you our experience with Vidnami for video creation. Before we do that, we would also like to share with you some information about video marketing.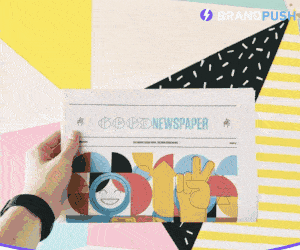 Videos are one of the most versatile and shareable tools you can use to attract your audience and get your message across. Because of its effectiveness, video marketing has become an essential strategy for many businesses.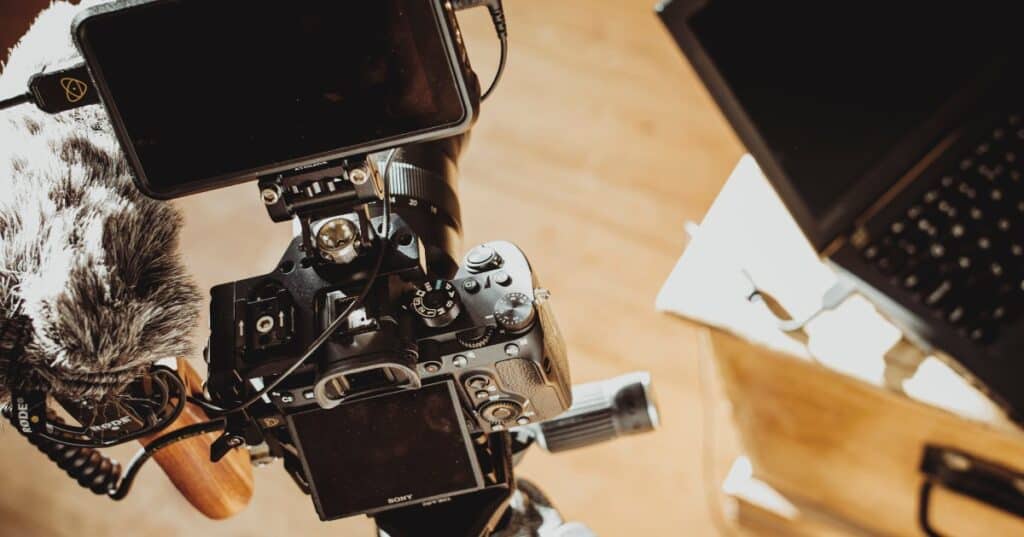 What is video marketing
Video marketing is an internet marketing strategy that utilizes videos to promote products, services, brands, and other content. It is a type of content marketing strategy that helps you convey your message clearly to your audience in the right channels.
Why is video marketing important
Apart from allowing you to convey your message clearly, video marketing is attractive and engaging, thus helping generate more leads, more conversions, and more sales. Effective video marketing can also help build brand awareness and trust.
When done right, video marketing also can help improve your Google ranking by reducing bounce rates and by giving you an opportunity for your audience to stay longer on your website. It helps increase your open and click-through rates and reduce your unsubscribe rate.
What are the challenges in creating videos
Creating videos can be quite challenging. You need to have the right content that can made into a video. You need the right person with the right skills to come up with creative videos. You also need to be tech-savvy to get your videos playing on different platforms and devices. Finally, creating and editing videos can also be time-consuming and expensive.
How to create videos quickly for marketing and promotion
Faced with all the challenges in creating videos, we are constantly looking for solutions that can help us easily and quickly create effective videos for marketing and promotional strategies.
Support Our Affiliate Partner: Grab Your FREE Plan Now!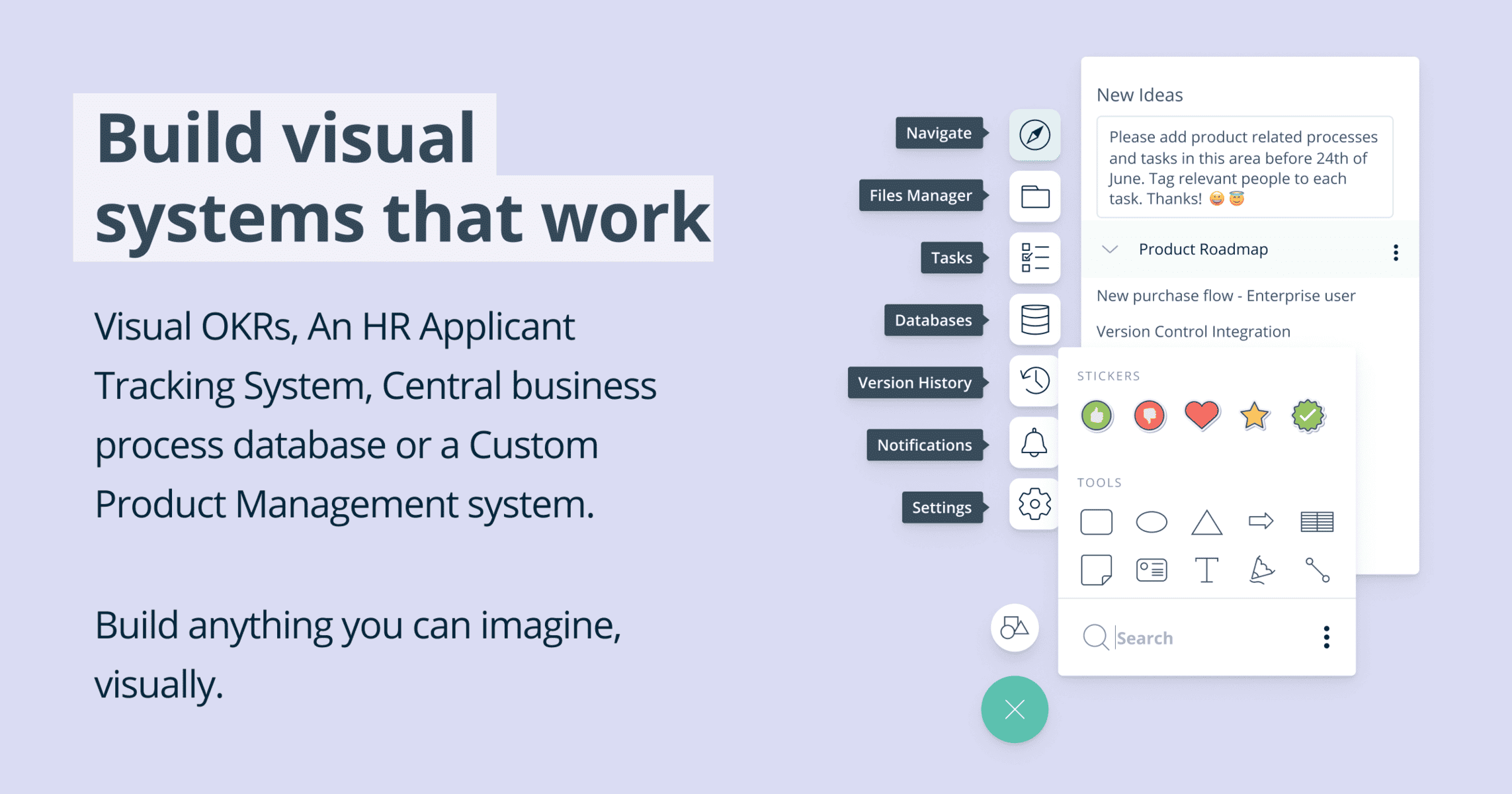 For our video creation, we tried using Vidnami, which is a video creation platform.
About Vidnami
Vidnami aims to help your business grow by creating marketing videos fast and easy. It is used by many businesses, including agencies and consulting firms.
They advertise their video platform as something like a point and click video maker that allows you to create a professional-looking video within minutes. You do not even need to have expertise or experience in video creation or editing to do it.
Vidnami offers Free trial as well as following paid plans: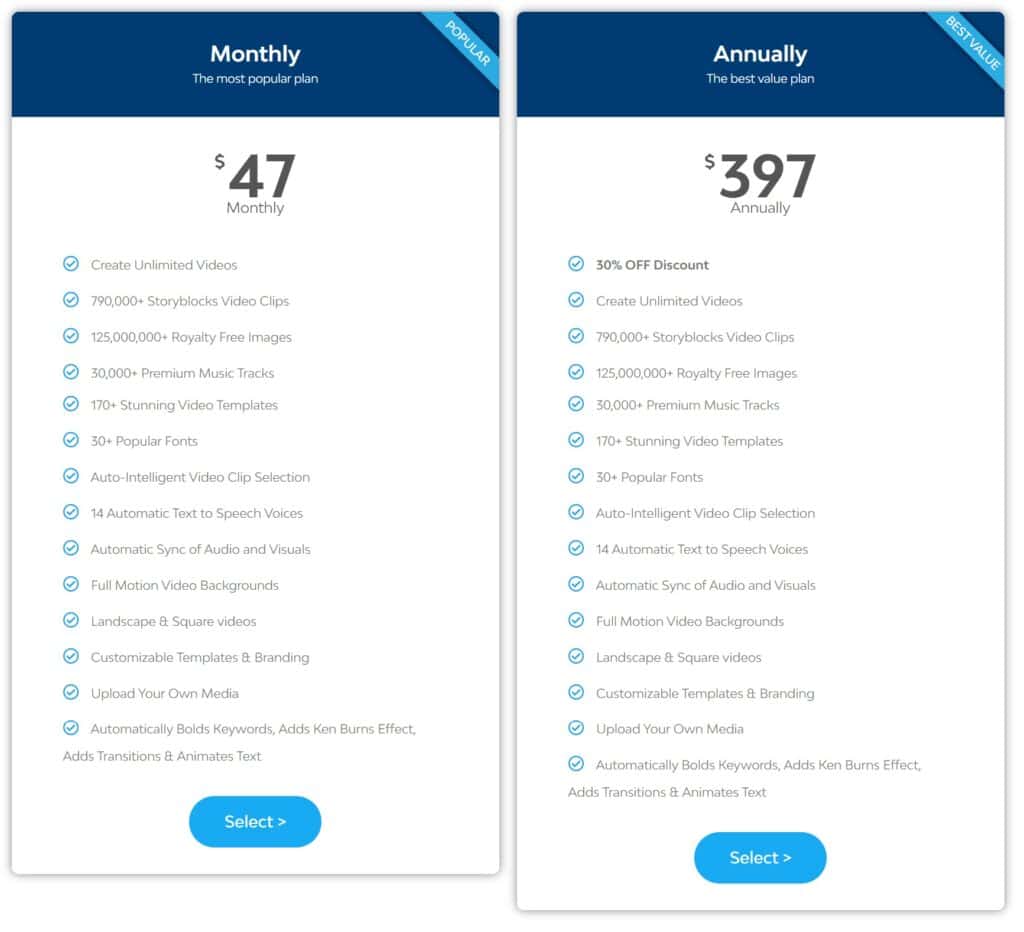 All new artificial intelligence (AI) engine in Vidnami
It is worth looking at some side-by-side results to see which product is going to save you the most time, effort, and money when creating videos.
Check out this video to compare how Vidnami's AI is different from its competitors: https://www.brodneil.com/vidnami-vs-invideo/
Our experience with Vidnami
There are much better tools for video creation and video editing. Vidnami is not built for that purpose. It is built to quickly create presentable videos for marketing purposes.
With that in mind, my first choice to quickly create videos for marketing is Vidnami. Here are my reasons:
It has the ability to add voiceover or using auto text to voice. The AI text-to-voice feature is pretty neat. (This is one feature I really appreciate in Vidnami. You just don't get background music, video clips, or images — you get a text-to-voice feature. It is much better to watch a video with someone talking rather than just having background music and a text where you have to read while watching the video.)
It allows me to finish a marketing video quickly. (This is another feature why Vidnami is great for video marketing. Timing is important in marketing. You may have a great video, however, if it takes you weeks to finish it, you may need to have more man-power to sustain your video marketing pipeline. You can consider Vidnami as your standard video creation tool for marketing, and have your other powerful video creation/editing tool as your featured video.)
I find it easier to use (even my 15-year-old son is using it).
It allows you to customize/change the text, color, etc.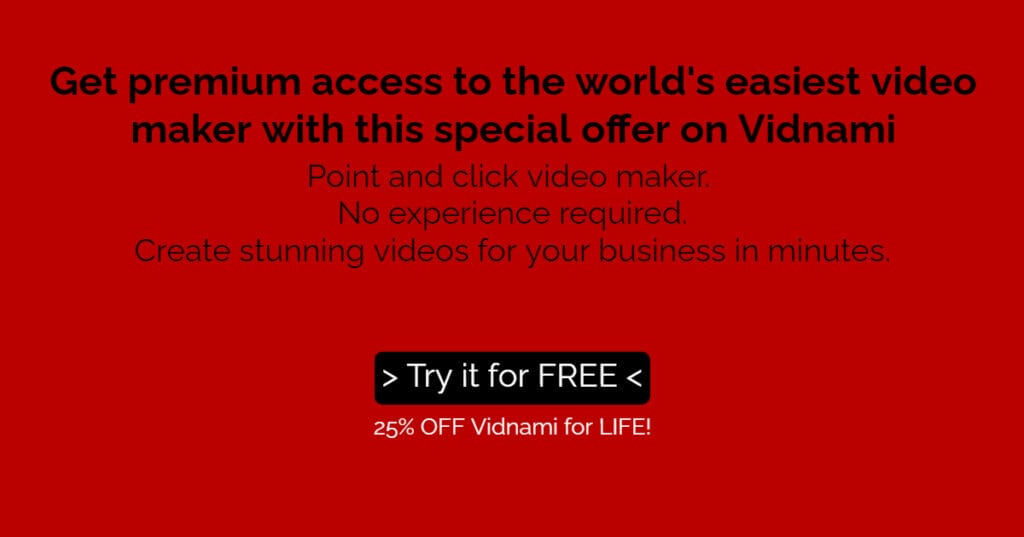 Conclusion
At this point, this is still my best choice to quickly create presentable marketing videos.
Note that I am also using another video marketing tool called inVideo, Here is my personal feedback: Vidnami Vs. InVideo.