Last Updated: 3 days ago by BrodNeil
Facebook has released some new recommendations for those who use Facebook and Instagram Shops. It includes adding a festive flair to their Shop displays and some important trend notes and usage points.
Facebook's Holiday Shop tips include:
Ensuring your catalog data is up to date and complete – A top-quality catalog boosts placement in search results and helps buyers discover your products. It also drives conversion by giving customers the information they need to make a purchase. More product photos, according to Facebook, can enhance conversion rates.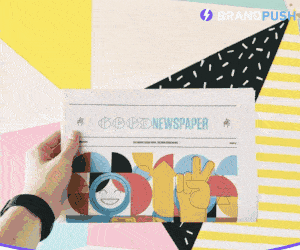 Adding shopping tags to your posts – Product tags, according to Facebook, allow your audience to buy from "every post, story, or live video on Facebook and Instagram." Businesses can tag up to five products each post, and product stickers in Stories can further encourage direct purchases.
Create a custom, holiday-themed Collections – According to Facebook, marketers should feature at least eight goods in every collection and use "colorful, uplifting imagery" and collection titles that relate to current inspiration and community enjoyment. In addition, curated gift collections at impulse-buy price points (e.g., under $20, $50, and $100) can also help promote take-up, according to Facebook.
Read more: https://www.socialmediatoday.com/news/facebook-provides-holiday-tips-for-shops-flags-coming-preferred-shop-lab/605815/