Last Updated: 3 days ago by BrodNeil
Microsoft Office is a productivity suite that individuals, teams, and businesses can use. It offers a range of applications for different purposes. If you want to try other suites similar to Microsoft Office, you have come to the right place.
In this post, we will be sharing with you what Microsoft Office is and the productivity tools included in their bundles. Then we will list down some of the best alternatives to Microsoft Office, both paid and free, that you might be interested in.
Let's begin.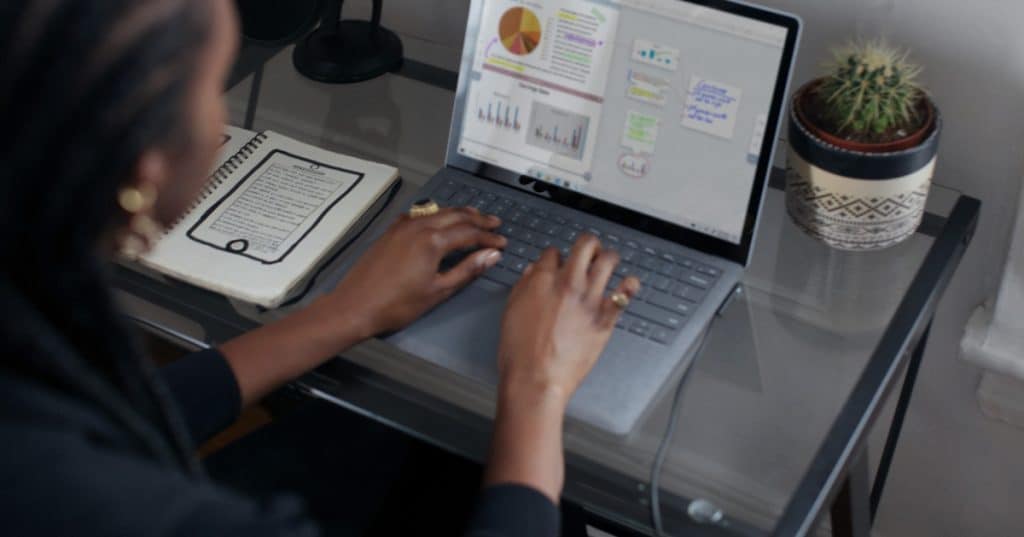 What is Microsoft Office
Microsoft Office is a suite of productivity tool for business or home use. Its packages come with a combination of applications that are meant to serve different users. Microsoft Office first premiered in 1989 with its Mac version and in 1990 with Office for Windows version. The suite during that time included the earliest versions of Microsoft Word, Excel, and PowerPoint. The Mac version additionally had Microsoft Mail in its bundle. Over the years, Microsoft Office has added and discontinued some components to fit the productivity needs of its users.
What can you do with Microsoft Office
Microsoft Office aims to increase personal and business productivity with its array of applications. The following are some of the things you can do with Microsoft Office depending on the bundle you choose:
1. Create and edit documents with Microsoft Word
Microsoft Word is a word processing tool that allows you to create and edit word documents. You can customize fonts, format paragraphs, create headings, do spell-check, insert tables and images, and do other document-related tasks with Microsoft Word.
2. Manage your data with Microsoft Excel
Excel is a spreadsheet tool that allows you to manage your data. You can filter and sort your data; perform automatic calculations; and do other organization, calculation, and formatting tasks. You can also create tables, graphs, and charts with Microsoft Excel.
3. Make presentations with Microsoft PowerPoint
PowerPoint is a program by Microsoft that allows you to create and share presentations using slides. You can get creative with PowerPoint as you design your slides using themes and animate them. PowerPoint also features built-in notes visible only to you to help you with your discussion.
4. Create professional documents with Microsoft Publisher
Publisher is Microsoft's desktop publishing program. This tool helps you professionally create newsletters, brochures, invitations, flyers, and other professional documents with built-in templates.
5. Create and share notes with Microsoft OneNote
Microsoft OneNote is a free-form, digital note-taking program. Aside from your notes, you can save drawings, audio remarks, screenshots, and other images. You may also share your notes with other OneNote users online.
6. Manage your emails with Microsoft Outlook
Outlook is an email program by Microsoft. It is a great productivity tool that allows you to schedule your emails, create appointments, share your calendar, organize your incoming messages, and manage your contacts, among many others.
7. Microsoft SharePoint
Microsoft SharePoint is a password-protected document storage and management system. It is a collaborative program that helps you save, manage, and share information, such as documents, lists, libraries, calendars, and more, using different platforms within your team.
Microsoft Office also offers other programs for your different needs, including Microsoft Access, Skype for Business, and Microsoft InfoPath.
Microsoft Office rates
As of this writing, here are the Microsoft Office subscription rates:
One-time installation – $149.99 for PC and Mac
Personal subscription – $69.99/year or 6.99 per month, good for one user.
Family package – $99.99/year or $9.99/month with free trial good for two to six users.
Below are the rates if you are looking for business bundles:
Best alternatives to Microsoft Office
You may have different reasons why you are looking for a different suite. Whether it's the price, the tools, the service, or just out of curiosity, there are many free and paid alternatives to Microsoft Office you can look into.
Free alternative to Microsoft Office
1. Microsoft 365 Online
If you like Microsoft Office but find it a bit costly, your can try Microsoft 365 Online. Microsoft 365 is the cloud-based version of Microsoft Office that comes in both free and paid versions. You may also use the mobile version of your subscription with your Android, Windows, or IOS phone.
With the Office 365 free version, you can already use Word, Excel, PowerPoint, and other free downloadable apps on the market. If you want added features for home or business use, you may opt for any of its paid versions.
2. OfficeSuite
OfficeSuite is a free office software that can be a good Microsoft Office alternative. It offers five of the most important office tools you will need, including Documents, Sheets, Slides, PDF, and Mail. OfficeSuite is also compatible with Microsoft Office file formats. It works with most computer systems, including Windows and Mac OS. You may also download the app on your Android or IOS phone, which allows you to access and work on your files anytime, anywhere.
While you can use OfficeSuite for free forever, you may subscribe to their paid version with a free 30-day trial to enjoy more features,
Read more: OfficeSuite Is a Free Microsoft Office Alternative
3. Libre Office
If you want an alternative to Office that's reliable, and best of all, free, we also recommend Libre Office. It is an open-source office suite that continuously improves and develops its features with the help of its active user community.
Libre Office offers word processing, data, and presentation tools, which are also compatible with Microsoft Office file formats. This software works with Linux, Windows, and Mac computers with a mobile version for Android gadgets.
Paid alternative to Microsoft Office
4. Google Workspace
If you are running a business, a great paid alternative to Microsoft Office is Google Workspace. Formerly called G-suite, it offers online collaboration for its tools like Google Docs, Google Sheets, Google Slides, Google Forms, Gmail, Google Meet, Google Chat, and Google Drive. Being an online suite, you don't need to download files to work on them. You can create, share, edit, and collaborate documents and files online.
Google Workspace can work with most computers as long you have a modern web browser. It can work on Mac, Windows, and Linux computers, as well as Android, iOS, and Chrome devices.
For the rates, you can use Google Workspace for free with a personal account. You only need to pay when you upgrade your storage space for Google Drive. For business accounts, rates start at $4.20 per user per month.
5. Zoho Office Suite
Another Microsoft Office alternative you might want to consider is Zoho Office Suite. It has word-processing, spreadsheet, presentation, and note-taking tools, which are also compatible with Microsoft Office files. You can collaborate Zoho Files with your team or your clients online. On the other hand, you may also want to consider Zoho Workplace, which already comes with Zoho Office and other tools like video-conferencing, calendar, CRM (customer relationship management), and project management tools.
Zoho Office is free for personal accounts. For team and business use, you may avail of the Zoho Workplace, which starts at $3 per user per month with a free trial.
6. WPS Office
WPS Office is another alternative to Microsoft Office suite. Like Microsoft Office, it has a document, spreadsheet, and presentation tools that are easy to use. It even has a customizable interface that allows you to personalize your menu style. WPS works with Windows, Mac, and Linux computers, as well as iOS and Android devices.
You can use WPS for free, but it is supported by advertisements. If ads bother you and you like this office suite, you can pay for it starting at $29.99 per year.
Conclusion
Microsoft Office is one of the best and most popular productivity suites for personal and business use. The rate depends on the bundle you choose. The good news is that there are alternatives to Microsoft Office, both paid and free, that can offer similar applications. It is only a matter of identifying your needs and assessing your resources to pick the best suite for your use.
You may also want to read Top 3 Productivity Software for Your Business. It talks about the top 3 recommended tools for your different tasks and needs, including productivity suites, project management/collaboration, email management, digital marketing, and more.