Last Updated: 4 years ago by BrodNeil
Do you want to increase the sales and conversion of your Shopify store?
Perhaps, the answer should be obvious since this is the basically the reason why you chose Shopify as a platform; that is to SELL. And if you are already making sales, then your next goal is to increase your sales and conversion exponentially.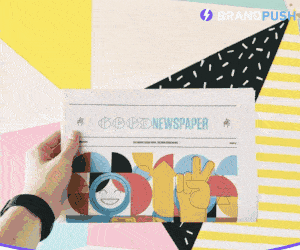 This is also one of the reasons why Shopify theme owners are looking for theme customization. Shopify store owners are hoping to standout from the rest of the Shopify stores and other competitors as well using different ecommerce platforms.
Aside from just customizing your theme for aesthetic reasons, the most crucial factor would be to decide on what features to add into your store. These can be features (to name a few) like GEO-IP Recognition, Conversion-Optimized Header Area and Value Proposition features, Shipping Time Estimator, Currency Switcher, Marketing Integrations, and many more.
So how can you customize your Shopify theme?
First and foremost, it is always wise to choose a theme that closely defines the look and feel of what you have in mind. Then customize the theme of your Shopify store from the admin area using the theme editor. You can read more about it here: https://help.shopify.com/en/manual/using-themes/change-the-layout/documentation
There are limitations with how you can edit certain themes via the theme editor. So if you are comfortable with HTML, CSS, and Liquid — then you can go ahead and edit your theme code: https://help.shopify.com/en/manual/using-themes/change-the-layout/theme-code
You may also hire a Shopify expert or developer to achieve the customization or look and feel that you really wanted.
Another approach is to go for the smart approach, instead of the clever approach of editing the theme code yourself. This is specially true if you plan to customize quite a number of areas (not just the look and feel). The smart approach is to make use of a premium theme. One premium Shopify theme that is worth checking is Shoptimized Shopify theme. It has over 400 customization options to choose from; you can also make use of the preconfigured settings. Shoptimized has also 29 boosting conversion features integrated with the theme to increase your sales/conversion.