Last Updated: 2 weeks ago by BrodNeil
Project Management Tools for Monday.com

Are you looking for a way of organizing your projects? Check out these tools for Monday!

Monday.com: CRM


If you're looking for a way to manage your projects, then check out the project management
software at Monday.com. They've got everything you need to keep track of your tasks,
assign them to team members, and even send reminders to your clients.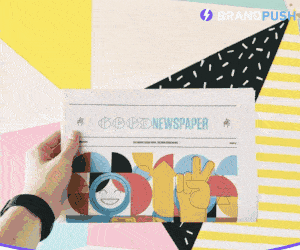 Monday.com: Marketing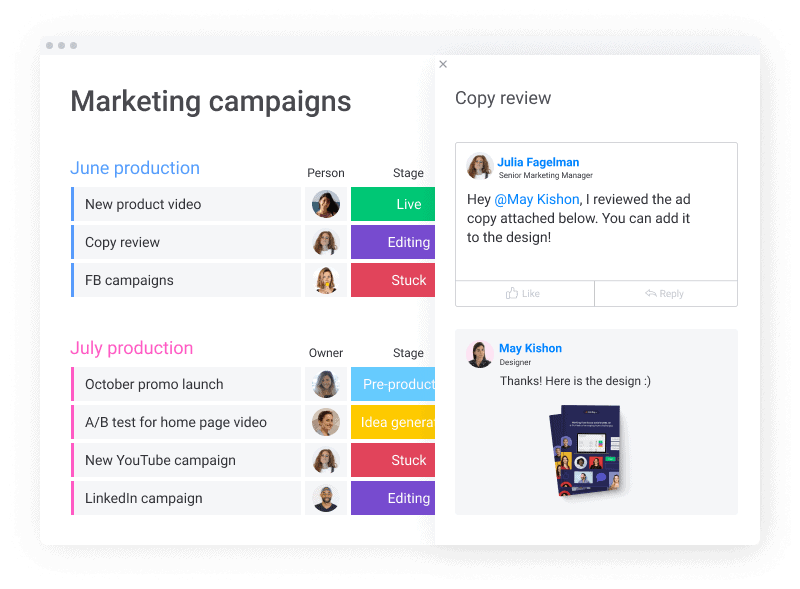 Monday.com is an online project management software designed specifically for small
businesses. It's easy to use and has a simple interface that makes it accessible to anyone
with minimal training. With Monday.com, you'll be able to easily manage your projects,
assign tasks to team members, and communicate with clients.

Monday.com: Project Management

Monday.com offers a free trial so you can try it out before purchasing. You can also sign up
for a 14 day free trial here.

Monday.com: Real Estate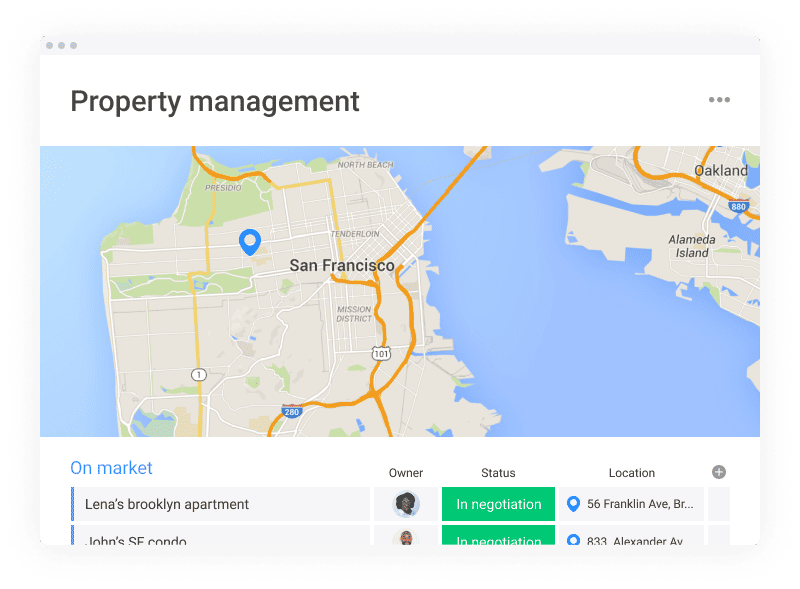 Monday.com is an online project management software that helps real estate agents
manage their projects. It has features such as task tracking, calendar integration, and more.

Monday.com: Construction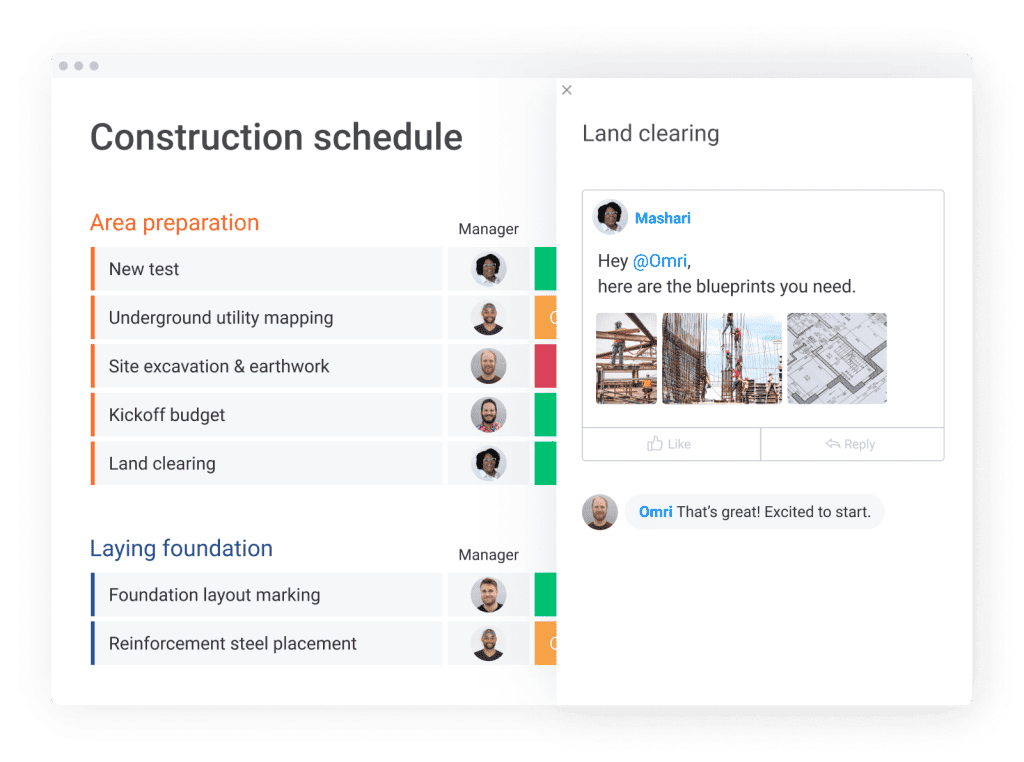 This software allows users to track tasks, set deadlines, and keep up with progress. It also
integrates with Google Calendar so that users can see when their next meeting will take
place.

The Work Operating System for Teams
monday.com is a cloud-based work operating system that makes managing any team and project easier while fostering a more transparent workplace culture.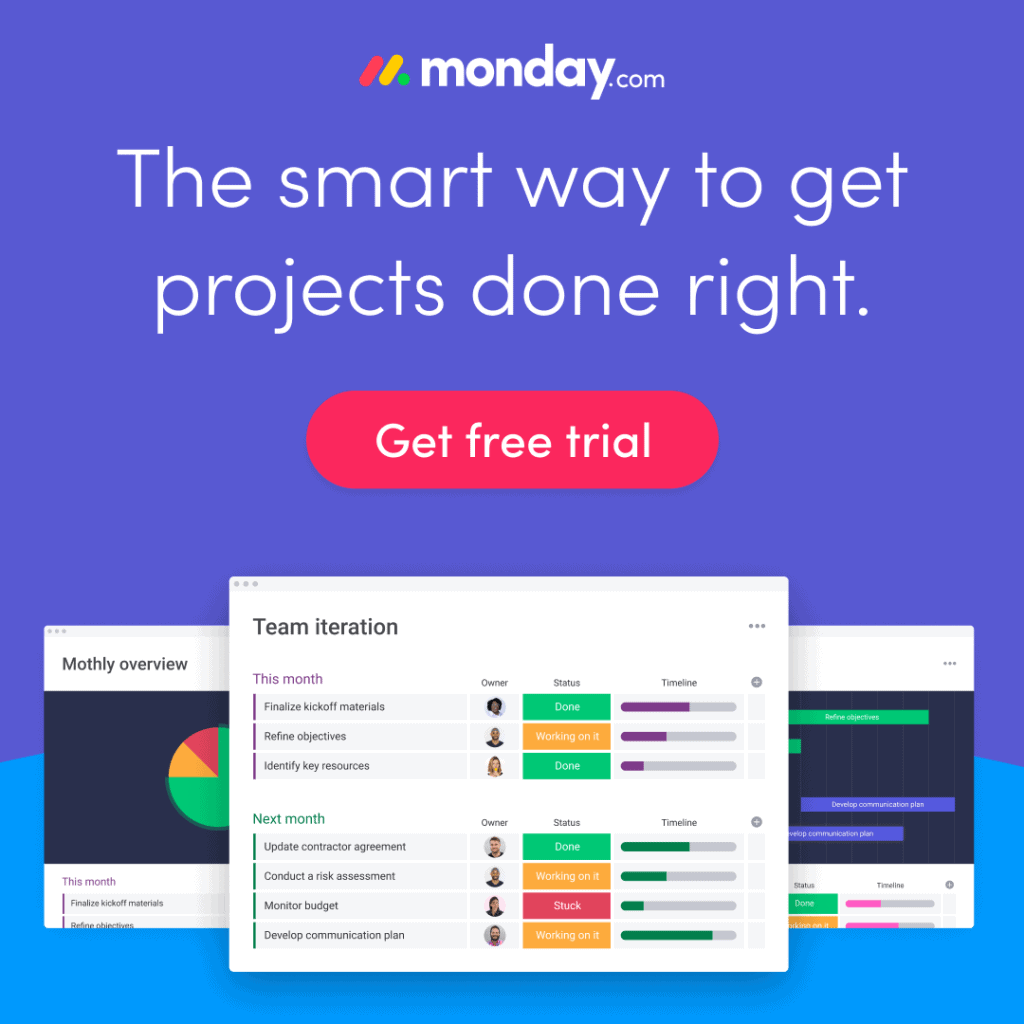 Benefits of Using monday.com
Control and Full Customization
monday.com is entirely adaptable to your needs. This means you and your team can create workflows in any way that works for you. This is one of the key reasons why so many industries have adopted this platform.
Support Our Affiliate Partner: Grab Your FREE Plan Now!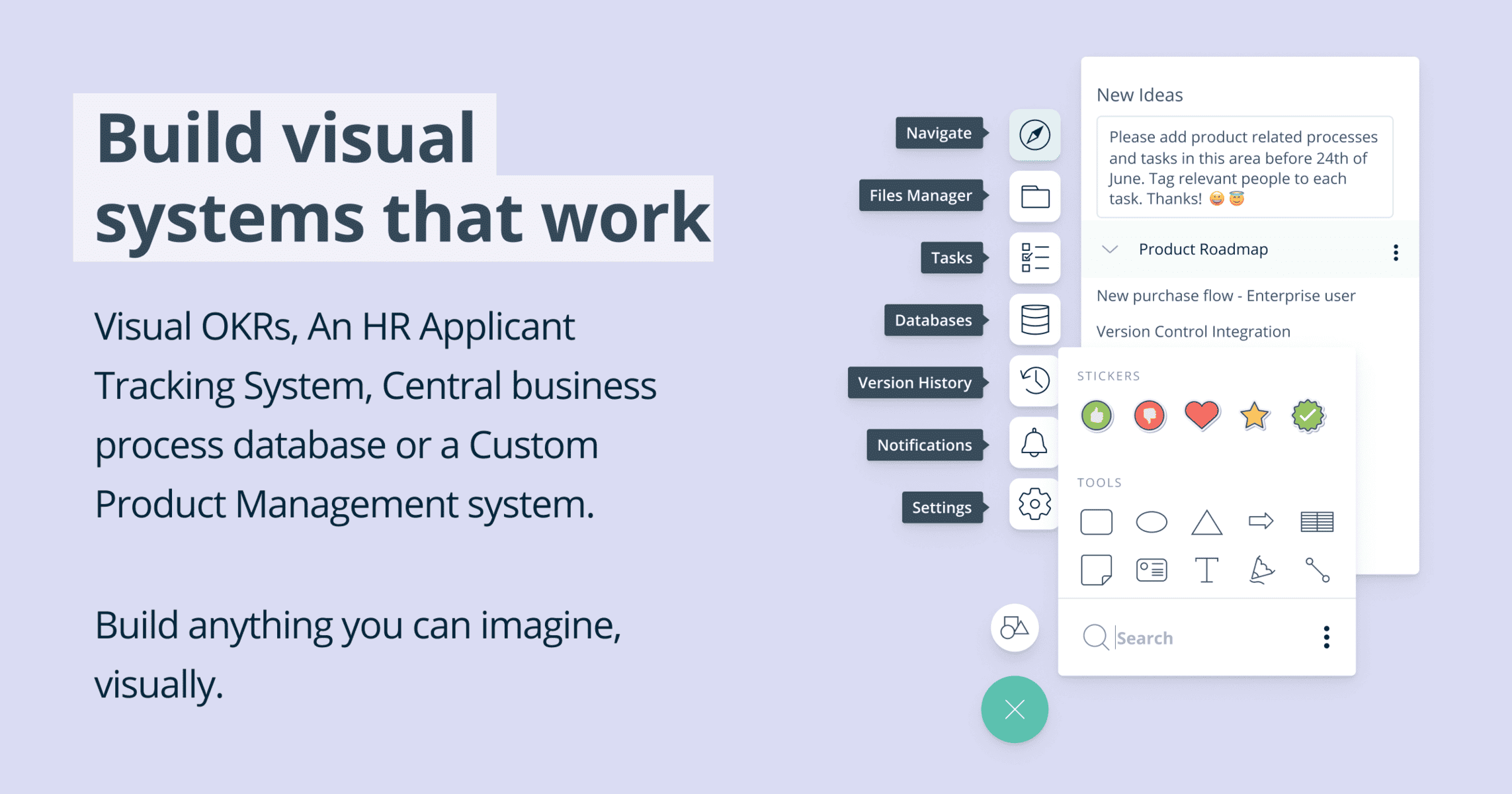 It's flexible enough to handle any modifications to your project's schedule. Since few things are ever truly set in stone, you can add, modify, remove, and drag-and-drop items, columns, and groups on your Board.
Suppose you'd prefer not to start from scratch. In that case, you can use over 100 pre-made templates to assist you with everything from budgeting to sales pipeline management. You can also personalize these templates to make them uniquely yours.
Easy to Use and Intuitive
Monday.com features an incredibly straightforward design with color-coded labeling, in addition to effortless drag-and-drop capability. The colors help to visualize your work in a simple way to comprehend. And you get to choose which color indicates which status, such as green for 'Done' or blue for 'High' priority, and so on.
Better Collaboration, Visibility, and Communication
monday.com allows you to organize your team and work in one spot. You can also add team members to your Boards and designate one or more team members to each Item to delegate the work that needs to be done.
It's much easier to keep track of where things stand when all of your team's job is consolidated. For example, you can see who is working on what is completed, in progress, or waiting for your approval.
At the same time, your entire team has complete visibility into high-level goals, milestones, timetables, and updates, ensuring that everyone is on the same page and informed.

Pricing
The individual plan on monday.com is limited to two people and best suited for a lone worker who only needs a task list . On the other hand, all paid subscriptions allow for an infinite number of users.