Last Updated: 2 months ago by BrodNeil
Youtube Is Making Advertisements on Connected Televisions More Shoppable
To make YouTube advertisements more shoppable, YouTube said it expanded video action campaigns to connected TVs (CTV). According to the company, this new approach will assist advertising in increasing online sales and growing their businesses.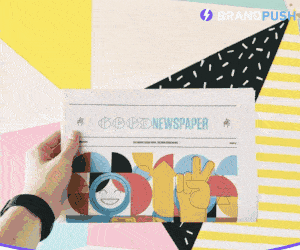 When viewers witness a video action campaign on TV, they are asked to continue purchasing on the brand's website from their desktop or mobile device via a URL at the bottom of the screen. All of this is accomplished without interfering with the viewing experience of users.
Key takeaways:
More people opt to watch YouTube on the big screen, with more than 120 million users in the United States streaming YouTube or YouTube TV on their televisions in December of last year.
Businesses that want to increase online sales could employ video action campaigns to find new clients by integrating YouTube and Google video partners inventory in one campaign.
In May 2021, Google announced its plans to make its connected TV advertising more shoppable. Consumers, particularly younger ones, enjoy watching videos and interacting with brands while shopping.
Read more: https://techcrunch.com/2021/10/04/youtube-making-ads-on-connected-tvs-more-shoppable/