Last Updated: 3 weeks ago by BrodNeil
The landscape of digital marketing is constantly evolving. The high-impact advertising strategy that works wonders today could be considered obsolete next year.
How can you keep pace? Continuing education and upskilling are key. Learning will help you to remain flexible as technology changes. Acquiring additional skills will help you remain relevant and hirable no matter how the job market may change.
Below, we'll examine two easy ways to upskill your digital marketing toolkit. Then, we'll look at a few specific skills you should consider acquiring.
How to Upskill
Increasing your skill set isn't difficult. In fact, it can be fun! You can choose the type of learning style that works best for you.
Take Classes
Many find that the structure of taking a class—either in person, via video conferencing, or self-paced and fully online via an LMS—helps them remain focused and accomplish their goals of gaining new skills.
As mentioned, there are various ways you can take classes. Many universities and community colleges offer evening classes or hybrid classes to facilitate the busy schedules of adult learners. You can also take online classes that can be accomplished at your leisure. Both free and paid courses are available.
Of course, your next challenge will be actually listing relevant coursework on a resume. You can put your digital design and marketing skills to good use to create a document that will market yourself effectively. In fact, you can think of your resume itself as a portfolio in miniature, one small example of your work.
Learn by Doing
There are many creative aspects to digital marketing. Maybe you need to Photoshop a picture or edit a video. Software providers, YouTube videos, and tutorial articles are available in abundance to show you how. You can learn by doing, whether you're working on a client project or simply experimenting.
Improve the Content of Your Marketing Materials
Digital marketing has countless facets, from the creation of assets to analyzing campaign results. Those creative features offer a lot of opportunities for you to skill up. In so doing, you will provide your client or employer with better results. This, in turn, can provide increased job security, motivation, and job satisfaction.
Photography Skills
Images are at the core of many digital marketing campaigns. Improving your photography skills can help in many ways.
First, these skills will mean you can produce and edit photographic images when needed. Second, experience with photography will better equip you to select the right images provided by a stock photo resource or a dedicated photographer.
How?
Lighting, composition, scale, depth of field, and many other factors affect the quality of an image and the feelings it invokes. You will be likely to pay more attention to these aspects if you have tweaked and manufactured your own images. Never again will you let a sub-par image slip through into your campaign.
You will also be better able to better describe the types of images you desire to a hired photographer.
Graphic Design Skills
Fabricated images are as much a part of digital marketing as photos. You can use programs like Adobe Photoshop or Adobe Illustrator to make images from scratch. Some specific skills, such as recoloring a clipart image or vectorizing it, will save you time and your company money.
If you don't want to go all-in but you still want to up your design game, try a drag-and-drop design program like Canva.
Videography Skills
Videos can be even more engaging than still images. Videography skills can include studio lighting, filming, use of specialized equipment, video editing, and sound design. You might even want to try your hand at animation for a creative touch.
Writing Skills
Ad copy is just the beginning of how you can use your writing skills in digital marketing. Learn how to craft engaging social media posts that read like a novel and motivating calls to action.
AI Skills
AI text and image generators like Google Bard, Chat GPT, and Dall-e AI can be used to create the images and text discussed above, saving you time and effort. Of course, AI skills include not just how to coax the results you want from the algorithm. You also need the above skills to evaluate and edit the AI-generated content.
Expand Your Channels
Becoming skilled at using different marketing channels is another way to obtain success in digital marketing. Historically, marketers had to shift from print media to the digital world. Today, digital marketers must race to stay on the cutting edge of technology.
Email marketing, social media marketing, paid search advertising, display advertising, native advertising, audio, video, and mobile advertising—these are just a few of the channels at your fingertips, with more platforms becoming available every year.
Key Takeaways
Technology changes, and digital marketers must adapt. Take classes or do your own research to stay ahead of the game when it comes to photography, videography, advertising channels, and more.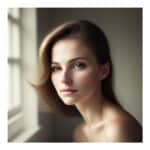 Tara Mae Dela Cruz is a passionate writer and storyteller hailing from the Philippines. With a love for words and a vivid imagination, she weaves compelling tales that transport readers into captivating worlds. Her writing style is characterized by its lyrical prose and deep emotional resonance, drawing inspiration from her own experiences as well as the diverse cultures she encounters. Tara's work often explores themes of identity, family dynamics, and the power of human connection. When she's not writing, you can find Tara exploring new hiking trails or curled up with a good book, always seeking to broaden her horizons and find inspiration in the world around her.