Last Updated: 3 days ago by BrodNeil
Twitter Blue Is Now Available in the United States
After launching in Canada and Australia earlier this year, Twitter Blue is available in the United States and New Zealand.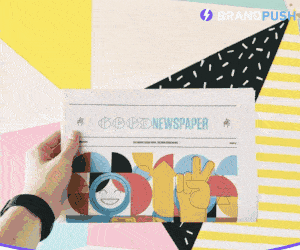 The monthly subscription pricing in Canada and Australia stays unchanged at CAD 3.49 or AUD 4.49.
Twitter offers extra features for members as part of this expanded rollout, allowing them to get even more out of their experience on the desktop site and mobile app.
The following features are available with a Twitter Blue subscription:
Ad-free articles (formerly known as Scroll): When visiting news sites from Twitter, such as The Washington Post, USA TODAY, The Atlantic, The Daily Beast, Rolling Stone, BuzzFeed, Insider, The Hollywood Reporter, and Search Engine Journal, Twitter Blue members can access fast-loading, ad-free articles.
In the Top Articles section, subscribers may see the most-shared articles in their network over the last 24 hours.
Customization: Twitter Blue members get access to exclusive app icons, themes, and bookmark folders that allow them to personalize their Twitter experience. They can also change the look of their navigation bar.
Undo Tweet: Subscribers can examine tweets before they're sent, allowing them to undo the tweet if it contains an error.
Subscribers have early access to new features that Twitter is testing before the rest of the world.
Twitter has yet to implement a much-requested edit button. However, the Undo Tweet function will offer you 30 seconds to reconsider sending a tweet after it has been sent.
Read more: https://www.searchenginejournal.com/twitter-blue-launches-in-united-states/426490/