Last Updated: 2 days ago by BrodNeil
Are you a MedSpa owner and likely to grab the opportunity to expand your business, possibly using TikTok? If yes, here you learn how to do "medical spa marketing." When it comes to Medical Spas, it is essential to focus on the marketing strategies that help to establish your business. Marketing is something that is challenging for businesses. And by being present on TikTok, you can easily promote your medical spa and enhance your online exposure. As TikTok is booming, more businesses have started building their presence on TikTok. However, it states that there is heavy competition on the platform. So to distinguish your medical spa business from competitors, buy TikTok likes to boost your content reach. It will tend to attract more new customers, and you can stay at the edge over the competition.
We have shared some helpful TikTok marketing ideas for your medical spa business. TikTok marketing doesn't take up your precious time; you can effortlessly take your medical spa marketing to the next level.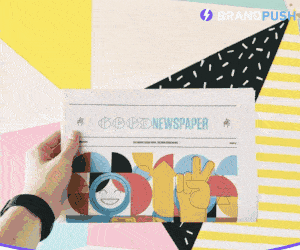 Learn about TikTok
TikTok is a platform with incredible features, and to use the platform, you have to familiarize yourself with TikTok. There is much to learn about the platform before marketing your med spa on TikTok. You can play well with the trending filters, effects, and songs using the different features and create more appealing and engaging content. Also, you must do a reliable search to find the potential hashtags that are more famous for your med spa business. After studying the platform, you can quickly learn how to use the features effectively and create engaging content to take your med spa to the next level.
Share creative and valuable content
TikTok is famous for creativity and trends. Besides this, it becomes a great platform to visualize your content. One of the practical ideas to make your business noticeable is to create healthy and well-being content and present it in a way that attracts prospects. Understanding the power of visuals and capitalizing on them to boost brand awareness. You can take advantage of TikViral and showcase short-form content to many users. The different type of content includes:
Creating videos of before and after treatment.
How are you doing the procedure?
What is the skincare routine that you are using in your med spa?
Partner with beauty influencers to highlight your med spa business.
Leverage user-generated content.
Recreate videos of beauty treatments in your med spa to promote your services.
If your prospective customers know about how you are giving the treatment to the clients and helping them to stay healthy. Indeed, to boost your engagement, reply to your user's comments and incredibly maintain your presence to raise your profit.
Take advantage of TikTok ads 
If you want to advertise your med spa business effectively and instantly boost your reach, you can leverage TikTok ads. Now, more businesses have started using TikTok ads to grow their business immensely. Here is the list of TikTok ads to take your med spa in front of potential eyes.
In-feed ads
TopView ads
Branded hashtag challenges
Branded effects
Brand takeover
Host a giveaway or contest
A giveaway or content is an exclusive strategy that helps to get more people's attention. For that, you have to understand your target market and should promote an enticing prize. A great prize can be a tour package, a gift card to a local restaurant, a gift card to purchase any product, and more. Well, promote your special spa packages on TikTok, and if the clients win a prize, they tend to make an appointment with you. It would increase awareness of your med spa and drive more website traffic. Offering discounts on specific services will help you to get new customers and influence them to come back to book an appointment. It ensures that your spa name gets more familiar among potential clients, and you can build a last-longing solid relationship with them.
Collaborate with potential beauty influencers
One of the great ways to take your med spa business in front of potential clients is by partnering with the right beauty influencers. If you collaborate with the right influencers, then it will boost your spa reach and grow your business. Thereby you can build a strong community and increase your appointment. You must know that many influencers often try out TikViral to skyrocket their presence on TikTok. As a result, more individuals will trust the influencer's recommendation, which tends to form a strong network that brings more leads in the future.
Wrapping It Up
The medical spa business continues to grow and has a diverse range of clients. So, therefore it is crucial to understand your audience and optimize the TikTok content that entices them. With the above "medical spa marketing" tips, you can start your marketing efforts and foster relationships with potential clients.
More posts related to TikTok
TikTok: Best Practices, Trends, Tips, and Updates
Trollishly: How to Leverage Influencer Marketing on TikTok?
Support Our Affiliate Partner: Grab Your FREE Plan Now!