Last Updated: 2 days ago by BrodNeil
Making a small error in an email is all it takes to lose a customer's faith in today's competitive, fast-paced business world—or worse. Even though it's best to review your emails before sending them, typos can occasionally occur. If you use Gmail, you have tools at your disposal to prevent mistakes from happening in the first place. Usually, an error slips results in follow-up apology emails and an egg on your face.
One of Gmail's most helpful features to help you avoid awkward situations is the ability to recall or un-send emails. Let's examine the feature and its configuration.
Setting up undo send in Gmail
When you click or tap Send, Gmail holds off sending the email until after a specific amount of time has passed. The strategy of a delayed send could appear awkward at first. Still, it makes more sense when you take the situation into account. Since Gmail controls not every email account worldwide, the delay ensures that you can cancel sending regardless of the receiver because the message was never delivered to their inbox.
Gmail requires you to add a delay between hitting the Send button and when the email is sent before you may undo sending an email. Start by opening your Gmail inbox in a browser and then carry out the following steps:
Step 1: To access the Settings pop-up, click the Settings cog in the window's upper right corner.
Step 2: To view the entire settings page, click See all settings on the Settings pop-up.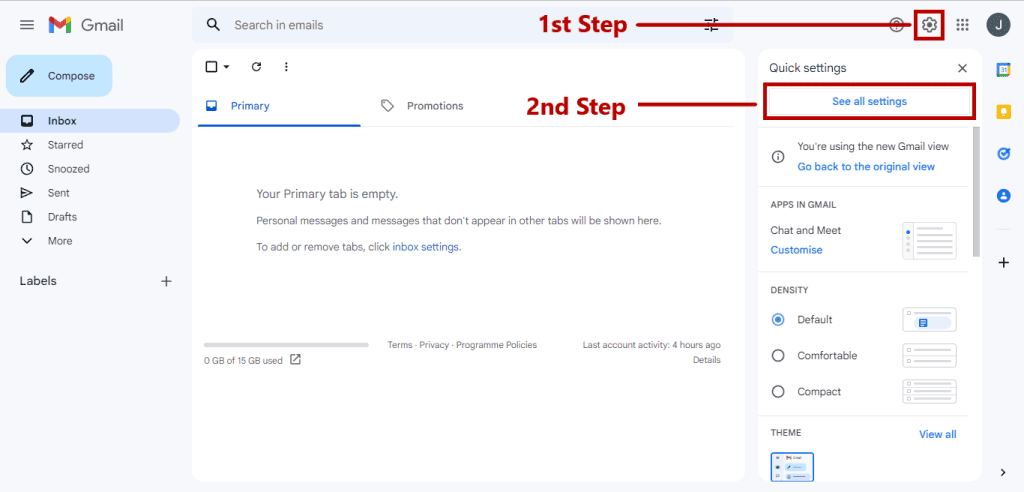 Step 3: Find the Undo Send option on the settings page's General tab. Choose how many seconds you want to postpone sending an email from the drop-down menu. The send delay can never exceed 30 seconds.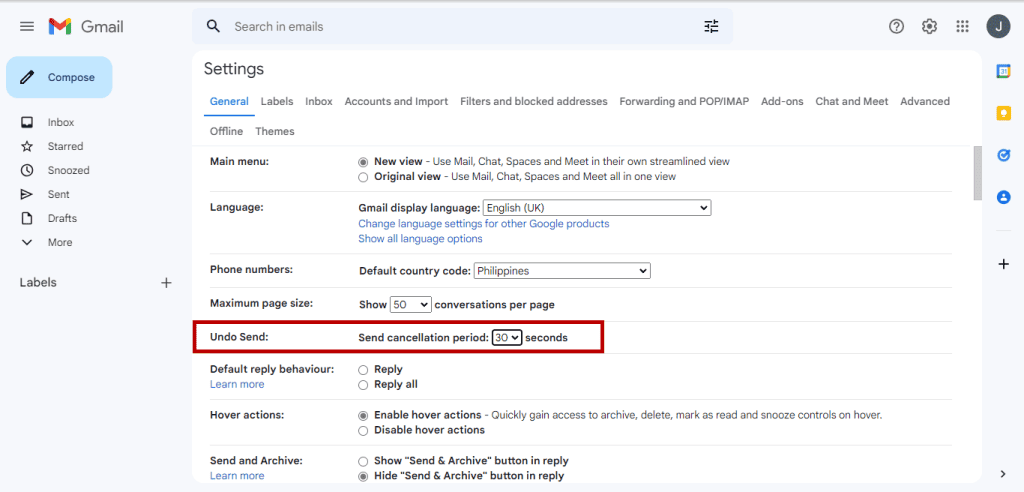 Step 4: To save the changed setting, scroll to the Settings page's bottom and click Save Changes after making the appropriate adjustments to the Undo Send options.
How to unsend in Gmail
Now that you've set up the unsend option in Gmail let's look at how to use it. Both the mobile and desktop versions of Gmail support the feature.
After clicking Send on your disastrous email, follow these steps to undo sending it from a desktop browser:
When you click Send, a little confirmation window with an Undo option appears in the lower-right corner of the screen.
To cancel the email and return to the editor to fix your error, click the Undo button in the pop-up.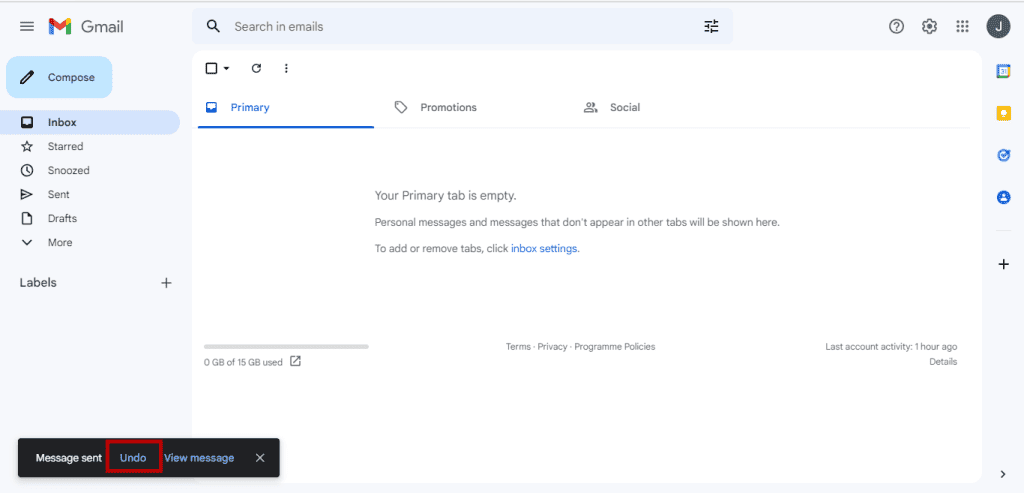 If you frequently check your email when you're out and about. If so, you'll be aware of the anxiety associated with making a language error due to the bad combo of multitasking, poor autocorrect, or just clumsy thumb syndrome. The procedure is much the same for Android and iOS users to unsend Gmail emails as for PC users.
A small pop-up appears at the bottom of your screen when you've finished writing your email and hit Send, verifying that it has been sent. There is an Undo option just to the right of that banner. By tapping the Undo button, you can stop sending emails. Sending an email is promptly canceled when you undo it, returning you to the text editor, where you can change it before sending it again.