Last Updated: 2 months ago by BrodNeil
Nothing is more aggravating than watching a video or listening to audio and hearing a voice that sounds monotone and distorted. It is not only of poor quality, but it is also highly distracting. This is why when done correctly, a text to speech maker is a powerful tool.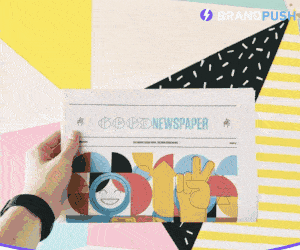 If you're looking for the best text to speech maker, VoiceBuddy is perfect for you. When it comes to text-to-speech technology, it incorporates the best of both worlds. Simply put, they've integrated Google Wave Net and Amazon Polly into a single software platform, with several new features thrown in for good measure.
Everyone knows that combining audio and visuals enhances the recall rate of any video. You can avoid the time-consuming recording step and have VoiceBuddy generate the audio immediately if you have your script or text handy. Even a seasoned video marketer might usually spend 30 minutes making a basic video and editing it with slides. With VoiceBuddy, you can generate natural sounding voices in only three steps:
Select your choice of language and voice
Paste your text into Voice Buddy
Click to generate your audio
VoiceBuddy also saves you thousands on voice-overs and delivers to you on time, avoiding unnecessary delays on your project. It gives your audio voice-over right when you want it. Plus, with it being cloud-based, you can generate speech from text by simply logging in from any of your devices, adding your script, and clicking submit.
By combining Google Wave Net and Amazon Polly into this platform, VoiceBuddy has given users 141 voices to choose from. And with English being not the only popular language today, they have included 33 languages to choose from. This will allow you to record audio in some of today's most popular languages.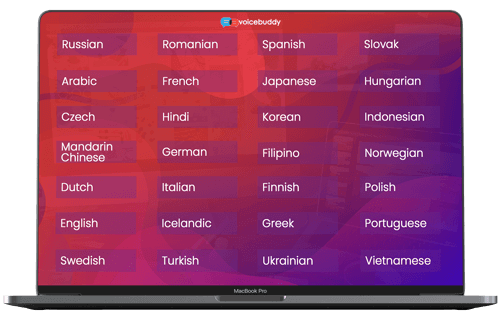 Other VoiceBuddy features include:
100% customization at your fingertips
Easy to use dashboard – Everything is where you need it. There's no need to waste time looking for the right tools. The layout is set up so that you may get started quickly by producing high-quality text to speech.
Text to speech editor – At any time, you can edit all of the text you've entered into VoiceBuddy. The wide layout allows you to comb over your text easily.
Add notes to audio files – Never forget ideas and thoughts on how you'll be using the audio in the future by adding notes to it.
Find previously created audios easily.
100% cloud-based, no need to install anything – You don't need to download or install anything to use VoiceBuddy. This is compatible with whatever device you own.
You can export and use with any software you choose – Download all of your audio files in mp3 format. Because mp3 is the standard format for a lot of software nowadays, you'll be able to import it into any available program.