Last Updated: 3 days ago by BrodNeil
Accounting software can help you efficiently manage your finances. It also helps you prepare you for annual tax filing and your invoices. It is not just for big businesses, but also very helpful for small businesses to be more efficient.
What is the best accounting software for small business? How do you even begin to look for one?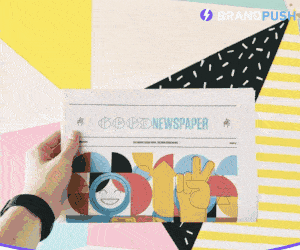 This guide will help you find the best accounting software for your small business and will show you a selection of the best software to help you make the best choice.
Table of contents
What is an accounting software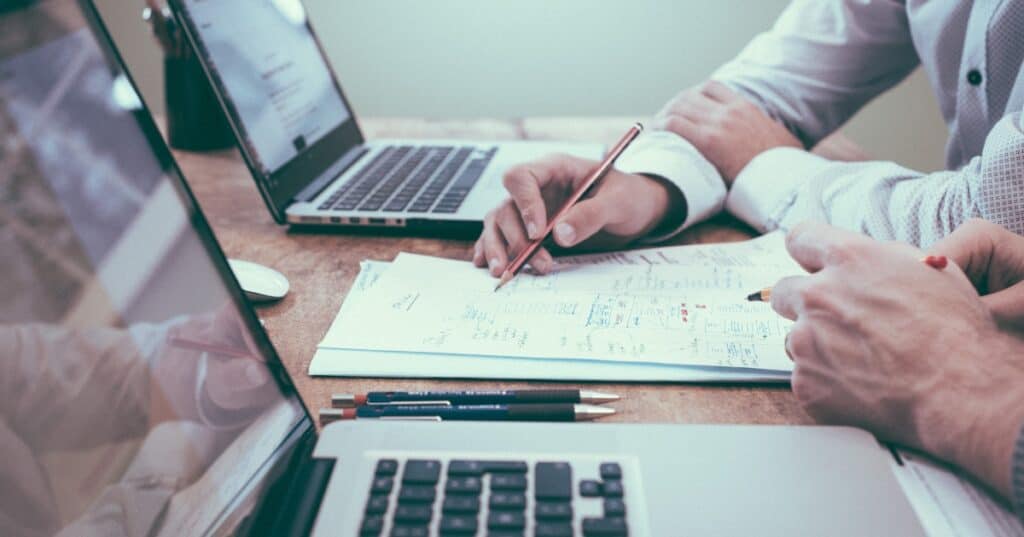 An accounting software is a very useful tool that can help you manage and control your finances even if you have no or limited accounting experience. It can help you fill in your general ledger for your accounts payable and accounts receivable. Your software can help you see how much you are spending, how much you are earning, how you are doing with your sales or financial goals, and the like.
Depending on your provider, some software can be cloud-based, which you can easily access and manage online wherever you may be. It can also allow you to manage and automate your invoices and payrolls, as well as help you prepare for your annual tax filing.
How does an accounting software work (features)
Different providers offer different accounting features depending on your package subscription. Most of the best accounting software for small business offer the following features:
manage accounts payable and receivable (general ledger)
payroll management and automation
expense tracking and management
invoice management
analysis tools (reports)
payment system integration
tax report filing
inventory management
mobility (cloud-based, access on mobile phone, desktop, android, IOS devices)
customer management system
Why do you need an accounting software
Even small business operators can take advantage of the benefits of an accounting software. When you have a growing business, time and money are very important. Having a tool that can automate and help manage the financial aspects of your business can definitely help you save a lot of time and effort, and thus, money. The resources you save can productively be used for other matters that can grow your business.
Accounting software can also help you make better decisions for your business. By looking at the reports, you can analyze different aspects of your business that needs to be worked on or maintained. It can help you generate better financial strategies for your business.
Support Our Affiliate Partner: Grab Your FREE Plan Now!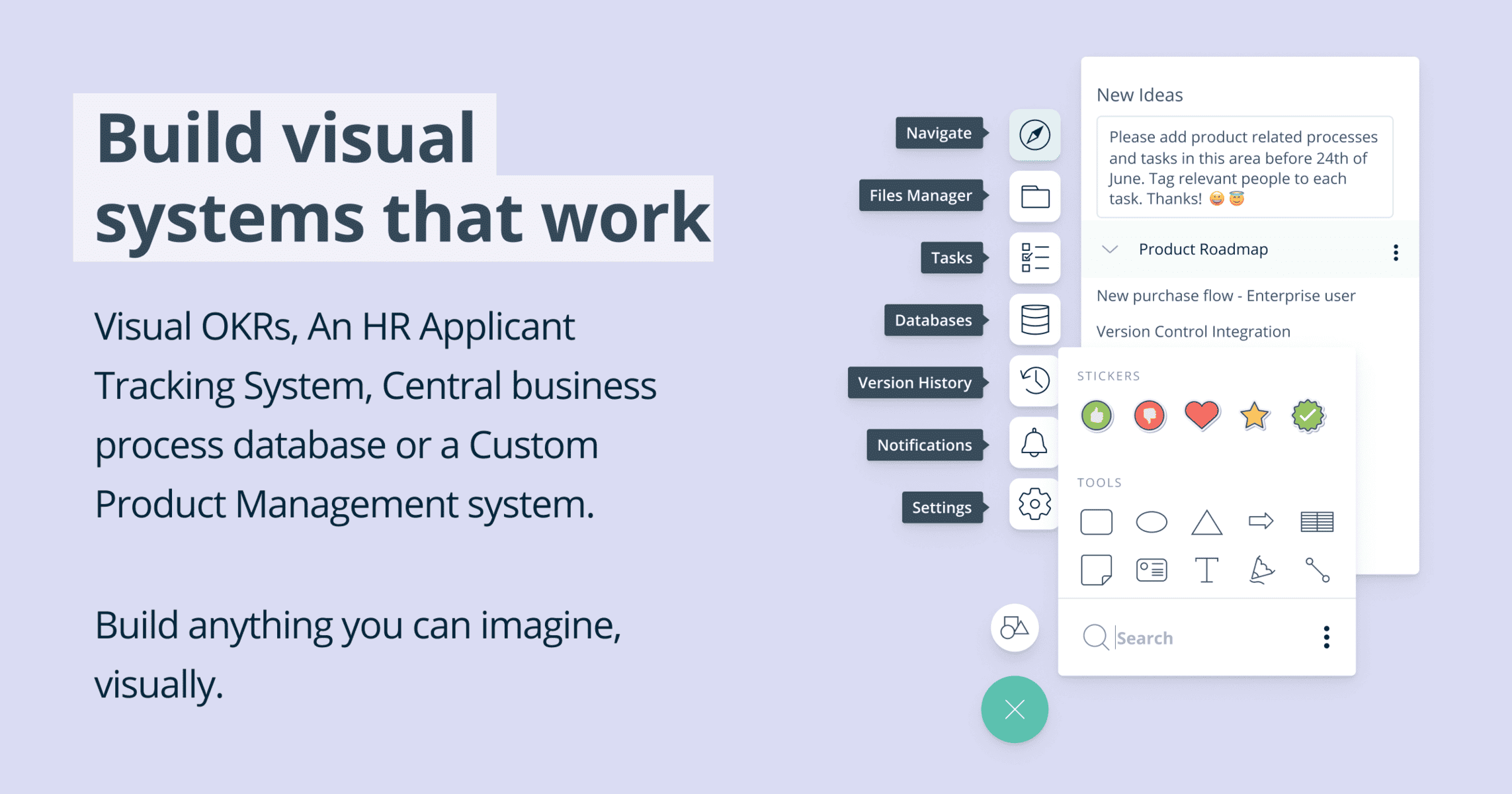 How to find the best accounting software for your small business
It can be overwhelming to choose from so many accounting software available today that come with different features and different costs. To choose the best one, here are some factors to consider:
Industry
Choosing the right software depends on the industry you are in. A freelancer might need a different type of accounting software that an online retail store owner or a manufacturing business owner might need. It is important to look for an accounting software that caters to the type of business you have and the industry you are in.
Cost
The cost of the accounting software is another factor to look into. Considering that you are operating a small and growing business, find a provider that serves its purpose without breaking the bank. You may check out free accounting software or those that offer a free trial so you can have a feel of using their software.
Features
Decide on the features you need for your accounting software. Your business may not require all the complicated accounting software features for big businesses. Maybe you want to look into the accounts payable and receivable tools, inventory tools, the reports you need to generate, and other features like payroll management, time tracking, or maybe payment systems integration. You may also want to look into added features like mobile accessibility, cloud-based software, and third-party integrations.
Ease of use
Find software that is easy to set up, navigate, and manage. You can read reviews of different accounting software. Users most likely give feedbacks on software's ease of use.
Customer support
Aside from ease of use, do read about customer service. Is the provider responsive to the queries and concerns of its users. Does the provider offer 24/7 support in different platforms (e.g. email, chat, etc.)? Do they offer other resources, such as tutorial or FAQ page? These things are worth looking into.
Credibility
Finally, look at the overall credibility of the software and its provider. How many active users does the software have? How are its ratings? Are they being reviewed positively by different blogs and websites?
What are the best accounting software for small businesses
We have outlined some of the best accounting software for small business that offer the basic features you need with simple and intuitive design and offered for a reasonable cost.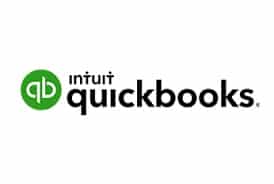 QuickBooks is an accounting software developed by Intuit mainly targeted to serve small and medium businesses. They aim to provide simple yet powerful accounting solutions that will help your business grow. In fact, they have been named as the Best Over-all small-business accounting software by Investopedia and the most user-friendly in the same category by Business.org.
The software features include custom invoices and quotes, income and expense tracking, sales tax tracking and management, reports and dashboards, cloud accounting, as well as unlimited support, among others.
QuickBooks offers three subscription plans, all with free trial.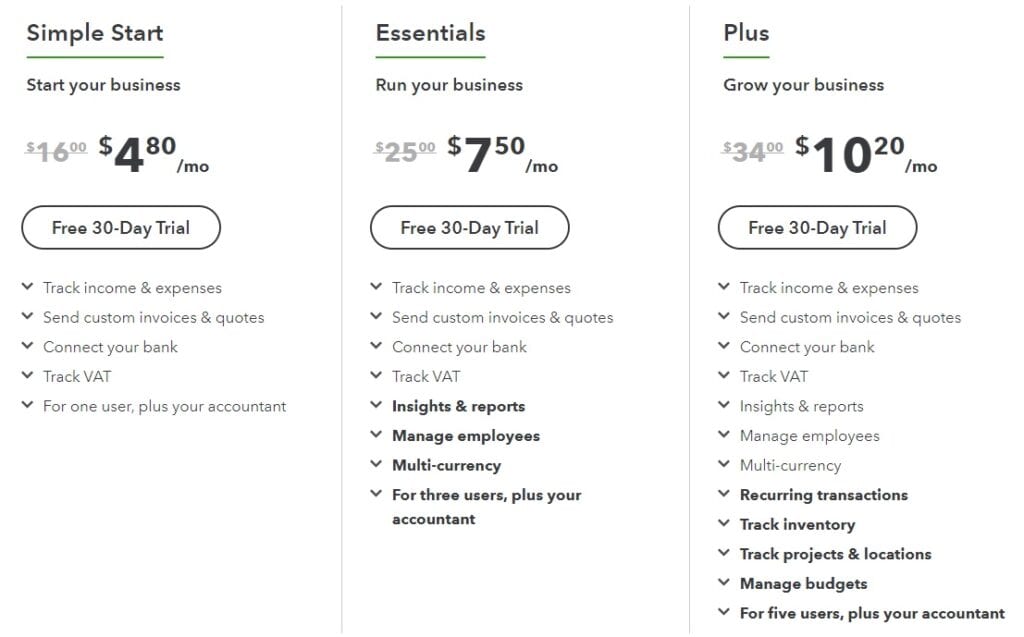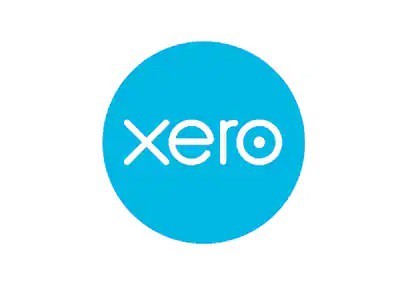 Xero is another highly-rated accounting software, especially for micro-business owners. It is a very simple software to use with a clean interface. Its standout features include unlimited users, third-party app integration, inventory tracking, custom invoices, reconciling back transactions, and capturing receipts for record purposes.
Xero is available in three subscription plans. You can also try them for free.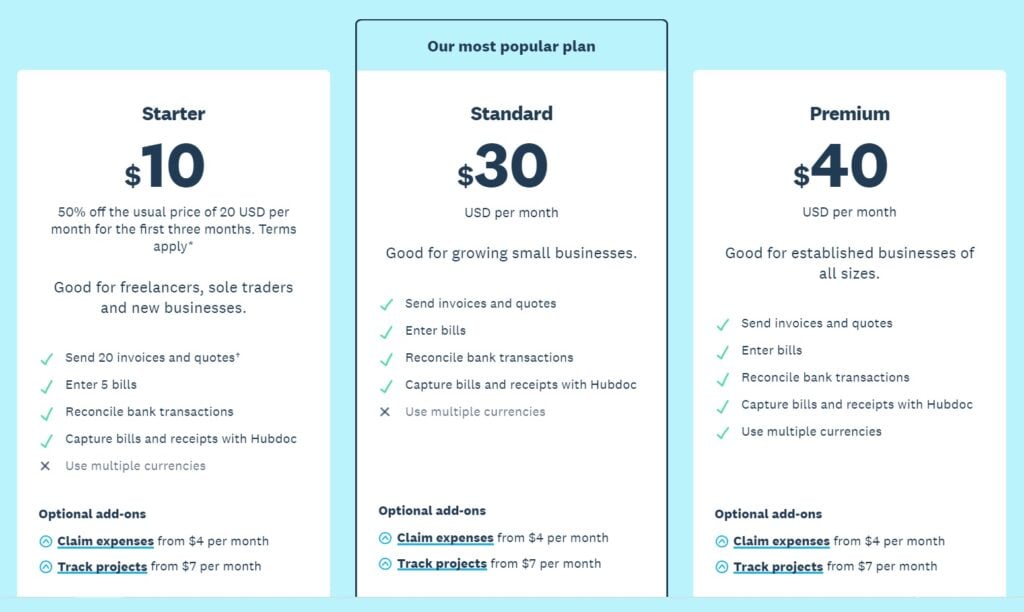 FreshBooks can be a very good accounting software option for you if you have a service-based business. While it does not offer payroll service and inventory management, it has an outstanding invoicing feature with many customizable invoicing options. It also gives you an unlimited number of invoices and estimates for their plans.
Other FreshBooks features include a user-friendly interface, third-party app integration, and cloud accounting.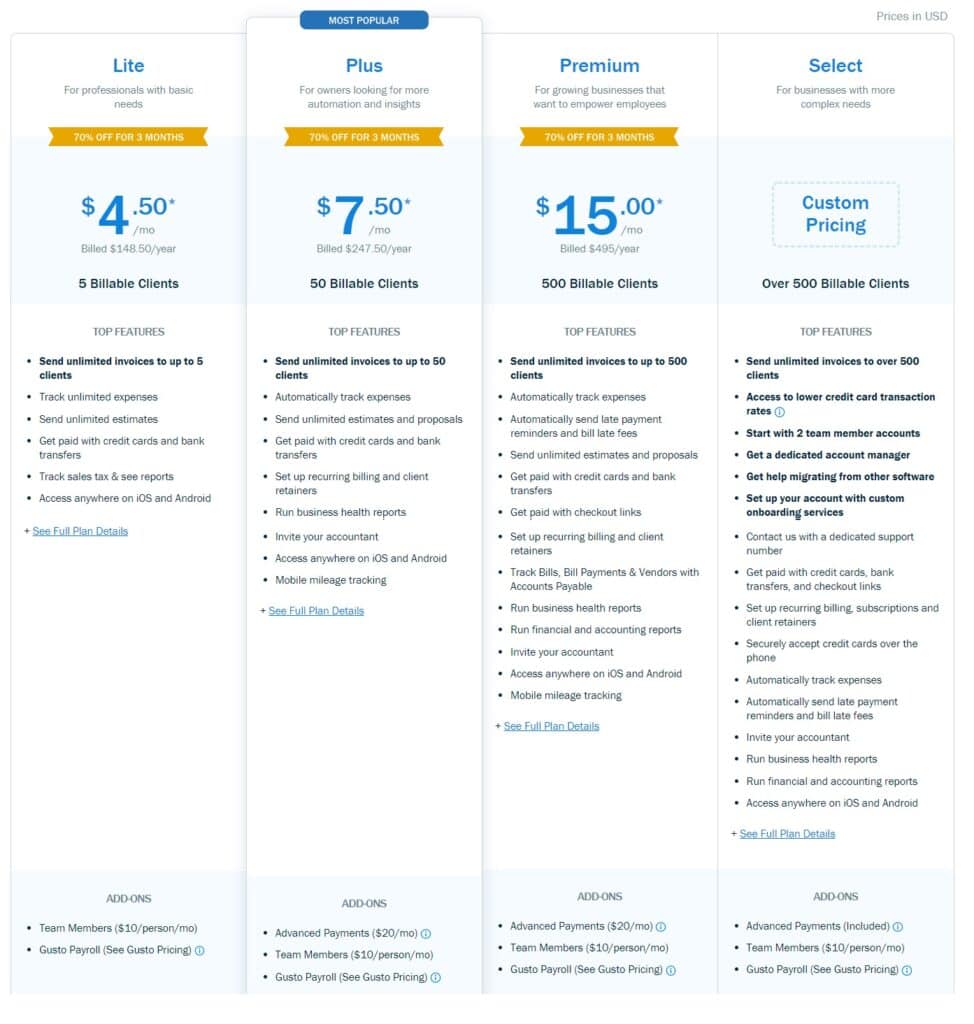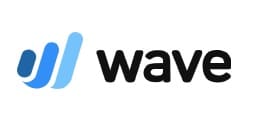 If you are looking for the most affordable or rather free accounting software that does the job, Wave might be the right one for you. This is especially true if you run a service-based business and you do not really need inventory tracking or much third party app integrations.
Wave features a user-friendly interface with double-entry accounting, unlimited invoicing, expense tracking, receipt scanning, and multi-currency support. It also lets you run multiple businesses in one Wave account with an unlimited number of users.
Again, Wave can be used for free and they do not offer any paid subscription package.
Conclusion
There are many great accounting software out there for all types and sizes of business. The important thing to remember when choosing the best accounting software for small business is to find one that can cater to your needs, provide value for your money, has reliable and user-friendly interface, and has great customer service.
Recommended reading: APE: Internet Marketing Criteria for Small Businesses and Startups