Last Updated: 2 days ago by BrodNeil
Two-thirds of web content isn't seen by consumers. Fortunately, there are methods of drawing attention to unseen content. First, don't gate your best work. While it's tempting to make consumers pay for the good stuff, the effect may be that they never see your best content. Another tactic is to stop using PDFs, which can't be crawled. Consolidating posts around topic clusters is another smart practice. It's also possible that consumers just can't find some of your content, so build internal links to ease site navigation. Last, develop external links, using Backlinko's guide for instruction. Following these tips can help to bring forgotten content into the light.
Key Takeaways: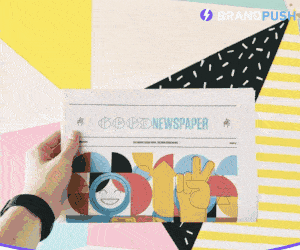 Nearly seventy percent of all online content goes unseen, so it's important for businesses to use proper practices to get the most visiibilty.
Although PDFs were commonly used in the past, this bulky file type is unnecessary in today's world, and may actually deter potential customers.
Building both internal, and external links is imperative to build a network of followers who will consume your content.
"Content architecture is one way that search engines can better understand your site and which content to recommend to searchers."
Read more: https://www.toprankblog.com/2020/04/seo-content-shine-light/