Last Updated: 1 year ago by BrodNeil
With over a million content swirling around the net, it may seem quite impossible to create a one of a kind content that can stand out from the rest.
How do you solve this, then?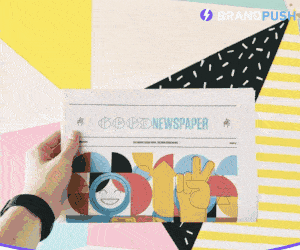 Simple. Don't give up without trying.
Whether you want to simply build your blog, or you want to amplify your content marketing strategies, consider the following factors:
Posting frequency. Too much or too less number of posts can impact your site's traffic so much, you have no idea. To be safe, try posting at least three to four times a week, as to not annoy your audience, nor leave them waiting for nothing.
Be cohesive. The simpler the better. Know that time is gold. Don't bore your readers with too many useless flowery words. To give them the most value in a short period, aim for about 300 to 500 words only per post.
Engagement. Encourage discussions and stimulate comments as much as possible. Give them questions to ponder on.
Be you(nique). Your brand's uniqueness is what can make you stand out. Be honest, and let your readers grow with you.
Make your content shareable. Let readers share your content with others through emails or even their social media accounts. This will allow your content to reach a bigger audience, and enforce heavier traffic back to your site.
Read more about the five ways to attract more readers to your blog