Last Updated: 11 months ago by BrodNeil
Visual marketing has been on top of the game for about 2 years now. And as a business marketer, you shouldn't let this slide. Add compelling visuals to your content and attract a wider reach through a few simple steps. First, position your brand in a manner that shows people that you're there to help. Create content that would give your audience an idea on how to use your product without really having to point it out. Second, use graphics to sell your brand's features and let your audience do the same. Additionally, it would be best for you to use your own photos. Third and finally, humanize your brand and make it easy for your audience to reach you.
Key Takeaways: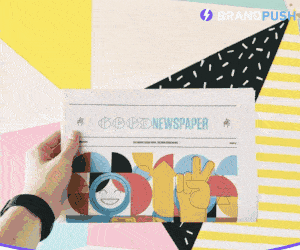 Humanizing your brand help customers discover new ways to relate to your brand.
Don't feel obligated to spoonfeed your audience with content. Sometimes, a simple image is enough to tease them and leave their thoughts running
Use metrics to tell whether your content is effective or not.
"So, how can your business capitalize on the latest trends in visual content marketing?"
Read more: https://contentmarketinginstitute.com/2014/04/visual-content-engage-audience-tips-examples/