Last Updated: 2 days ago by BrodNeil
Are you looking for the best data rooms to choose from for your project? We have gathered some information that we hope you find useful.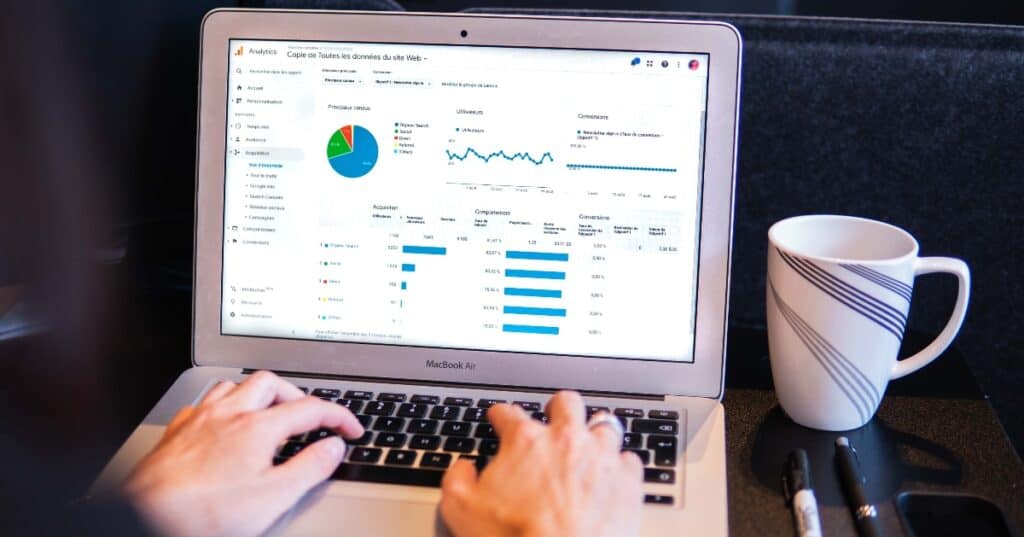 What is a data room
A data room is a secure place where you can keep confidential business documents and information and share them only with authorized personnel. These authorized people are usually selected members of your company, as well as clients, investors, or other third party personnel you are dealing with during a merger, acquisition, or a fundraising project.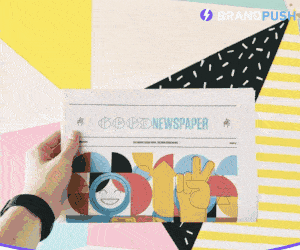 Due diligence process during M&A
Having the data room is an important part of the "due diligence" process during mergers and acquisitions (M&A).
According to Corporate Finance Institute, the due diligence process involves the "verification, investigation, or audit of your potential deal or investment opportunity to confirm all relevant facts and financial information, and to verify anything else that was brought up during your M&A deal or during your investment process." This process needs to be completed before you close a deal for the assurance of both parties.
Physical vs Virtual data rooms
Physical data rooms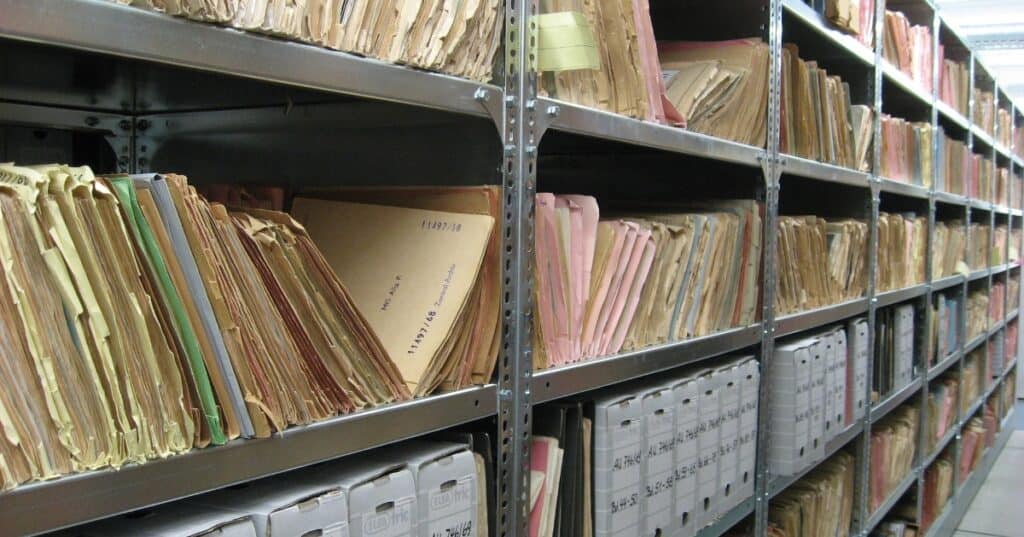 Data rooms were traditionally actual or physical rooms where documents are being kept safe. These physical data rooms may be located in the businesses' own headquarters, in their lawyer's office, or other safe locations like banks.
While safe, controlled, and well-guarded, physical data rooms can be limited in such a way that only one person or team is allowed entry into the data room at a time. This makes the entire "due diligence" process time-consuming and somewhat inefficient. This is especially true since some people also need to travel to go to the physical data room. It can also take time to search for and review the physical documents or files in the data room.
Physical data rooms can also be quite an expensive option especially if you are renting the space during the entire due diligence process.
Virtual data rooms
Virtual data rooms (VDRs), otherwise known as electronic data rooms, are protected and controlled online spaces where you can keep and share your important documents and other information with investors, clients, and your own team. Unlike physical data rooms, VDRs may be accessed over the Internet with advanced permissions authentication that will help ensure that your information are kept secure.
Cloud storage vs virtual data rooms
Both cloud storage and virtual data rooms allow you to upload and share information and documents over the Internet. However, cloud storage may not ensure maximum protection for your confidential information compared with VDRs. Cloud storage is only recommended for uploading and sharing non-sensitive files and documents.
Support Our Affiliate Partner: Grab Your FREE Plan Now!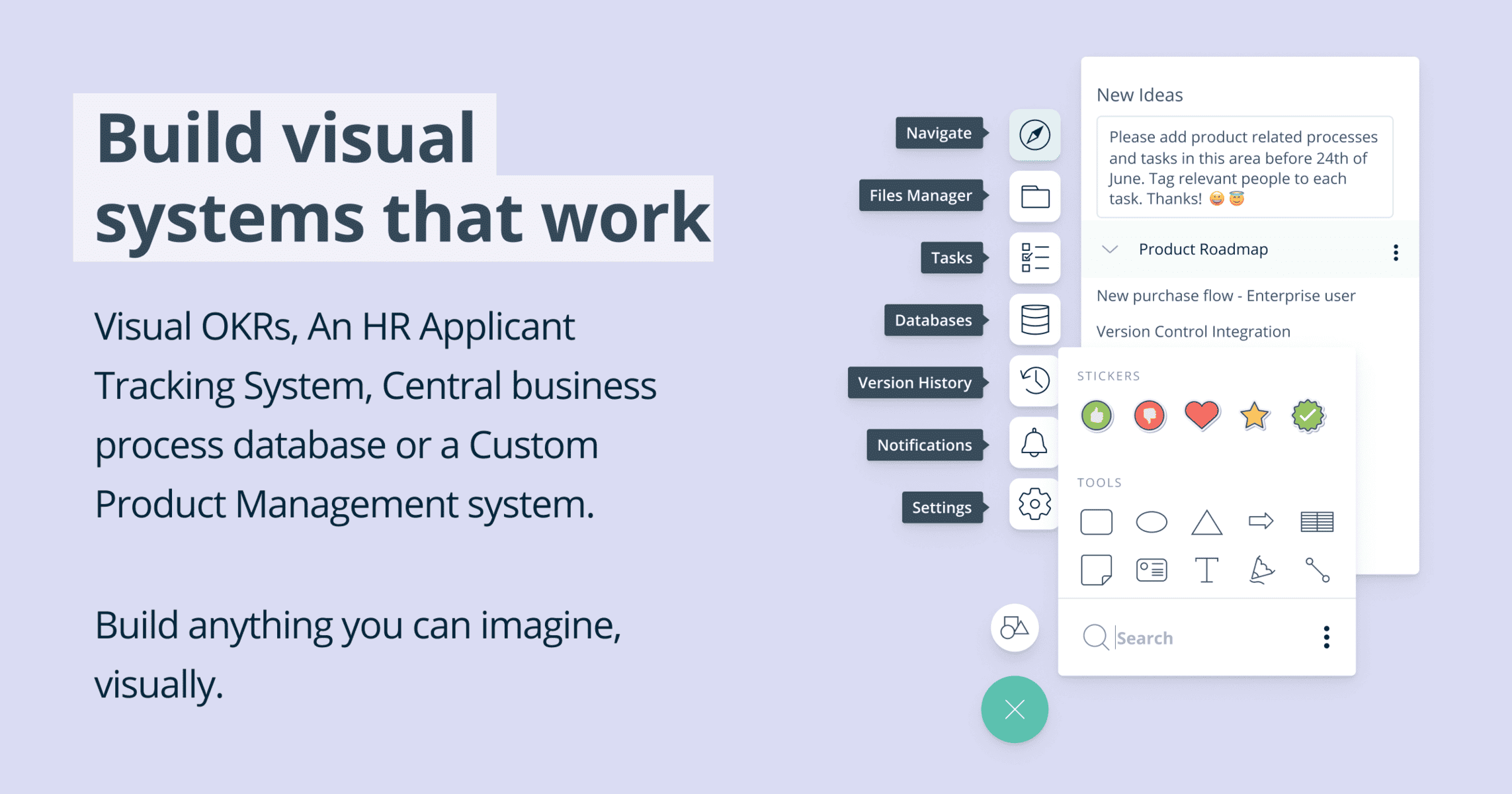 Virtual data room features
Most companies use virtual data rooms nowadays, so we will focus on VDRs for the rest of this post.
Most of the best data rooms feature the following for utmost security and efficiency:
access controls and advanced permissions
multiple-factor authentication
digital watermarking
accident redemption
Q&A tool
data storage in remote data centers
continuous data backup
activity audit trail
document tagging for easy search with filtering and identification
notes
bookmarks
various data center certifications (e.g ISO 27001, SOC2, etc.)
Virtual data room benefits
Here are the key benefits of virtual data rooms:
Helps you to go through the due diligence process of a merger, sale, or acquisition;
Makes the due diligence process more practical, time-efficient, and cost-effective;
Allows you to share and access sensitive information with investors, clients, partners, and company members over the Internet in a controlled and secure environment;
Allows for access anytime and anywhere as long as there is an internet connection;
Gives access to different people and parties at the same time as long as authorized;
Makes data organization and search a lot easier compared to physical data rooms; and
Can be accessed using different devices, such as desktop and laptop computers, as well as smartphones and tablets.
Do you need a data room
You are going to need a data room if you undergo a merger, acquisition, or joint venture to help you with the "due diligence". Data rooms are also helpful with your financial transactions, such as IPOs or Initial public offering, and also procurement, outsourcing, real estate transactions, and fund-raising projects.
You may also make use of data rooms if you think you have the need for secure and specialized management of your documentation, such as patenting, licensing, communication within board members, and collaborations.
How to choose the best data room provider
Different data room software providers offer similar features making it challenging to choose the best one. To help you choose the best data room, here are some tips to remember:
Identify your need for the data room and see how different providers can cater to your specific needs and resources, including your budget.
Find user-friendly software with a simple and easy-to-understand process. Find one where uploading, organizing, and sharing of files can be done in a smooth and easy manner.
Make sure the provider can give utmost security in uploading, sharing, and accessing files. Look for security compliance certifications.
Find a provider who can give 24/7 support.
Don't forget to go over reviews of different providers and read user experience.
What are the best data rooms
To help you begin your search for the best data rooms, we have gathered some highly-rated data rooms from different sources, such as Capterra, Software Advice, Datarooms.org, and Dataroom review.
1. iDEals
iDeals is a cloud-based and on-premise data room provider that is known for its user-friendly interface, Q&A section, and great customer support. Founded in 2008, it has grown to be one of the best data rooms with its useful and impressive features. It mostly caters to finance firms (investment banks), real estate, life sciences, legal firms, and other large corporations.
Key features
Document management – drag and drop file upload, bulk upload, can upload files in any format, easily manage files and folders, automatic index numbering, and full-text search
Document security – granular document permissions, dynamic watermarks, secure fence view, remote shred, and secure spreadsheet viewer
Ease of use – no plugins, mobile user interface, multilingual access, single sign-on, access with IOS and android apps, and scroll-through viewer
Access security – access control and expiration; granular user permissions, two-factor authentication, time and IP access restriction, user security impersonation, and mobile access security features
User management – set detailed user permissions, single or bulk user invitation, easy group set-up, set excel viewing permissions and notifications
Reports – full audit trails, track user activity, color-coded reports
Q&A- FAQs, live discussions, full Q&A reports, intuitive interface
Speed and availability- Industry-leading 99.95% data room uptime is guaranteed, never shuts down for maintenance purposes
Customization – customizable look and feel, watermarks, header and footer, terms of access, and language settings.
Security compliance – ISO27001 certified, SOC2 compliant, data center security, and best R&D practices.
Subscription plans and pricing
iDeals Virtual Data Room offers three subscription plans – Pro, Business, and Enterprise. Pricing is not provided on their website, but they offer a 30-day free trial for their plans.
2. Datasite
Formerly Merrill, Datasite, is another Saas provider for companies going through M&A and other similar activities and processes. They describe their software service as quick, simple, and secure. It is known by its clients for its expertise in secure data sharing, as well as excellent customer service.
Key features
24/7 support anywhere in the world
Time-saving uploading and sorting of documents
Access controls and role-based security
Easily review documents with intuitive search and optical character recognition (OCR) tools
Information control down to word level
Compliance with security regulations and adherence to global safety standards across the data chain
Streamlined Q&A
Precise reports and advanced analytics
Mobile-enabled platfrom
Subscription plans and pricing
3. Citrix ShareFile
If you have a small-scale project that may need a cross-cloud storage function, ShareFile may be for you. However, ShareFile also fits different industries and different projects. Among its many features, it allows you to integrate with other applications, such as Microsoft OneDrive and Google Suite. You just have to be careful though since these free applications may compromise the security of your files. To be sure, you can just avoid integrating other systems with ShareFile.
Support Our Affiliate Partner: Grab Your 5 day FREE-trial Now!

Key features
Lockdown data with dynamic watermarking and advanced controls
Unlimited Client Users
Custom Branding
Mobile Applications
Two-Step Verification
Unlimited Storage
Custom workflows
Advanced security
Click trails
Subscription plans and pricing
ShareFile offers four subscription plans – Standard, Advanced, Premium, and Virtual Data Room with free trial. Price starts at $50/month.

4. Digify
Digify is another popular provider that is considered by its clients as one of the best data rooms. It promises to make everything simple – from the use of data rooms to its pricing. It indeed is easy to set up and use. It has also been awarded for its document security service. Finally, Digify allows you to create multiple workspaces or data rooms for your project.
Key features
award-winning document security service
access control
file tracking
customizable watermarks
print and download permissions
advanced encryption
custom branding
storage integrations with Dropbox, Goggle Drive, and Box
mobile application
Subscription plans and pricing
Digify offers three subscription plans with the following prices:
| | | |
| --- | --- | --- |
| | Billed monthly | Billed annually |
| Pro | $150/month | $99/month |
| Team | $400/month | $250/month |
| Business | $1500/month | $1000/month |
Source: Digify
5. Brainloop
Brainloop is one of the best data rooms favored by many users for its security and data management features. While other data room providers focus their service on M&As and similar buy and sell projects, Brainloop has no certain specialization. This makes Brainlooop useful for any company or dealmaker who needs a safe online platform to store and exchange information. Such activities may include board meetings and internal committee communications.
Key features
Security – encryption, watermarking, virus scanning, two-way authentication (password and single-use PIN), and security certifications
Q&A
permissions
mobile application
easy file share, management, and collaboration
integration with Microsoft Office, Windows Explorer, and company's existing infrastructure
audit logs and reports
Subscription plans and pricing
Pricing is not provided as they offer quote-based plans. They, however, give free trials for any of their solutions, including Brainloop BoardSuite, BoardRoom, DealRoom, CollaborationRoom, and MyRoom.
6. DealRoom
DealRoom is a project management software that specializes in M&As. It aims to speed up the M&A process, reduce related costs, and provide useful analytics. In 2018, it has been awarded for Great User Experience.
Key features
simple file upload, search, and management
access controls and permissions
data security
secure file viewer
real-time progress
audit log
in-depth analytics
integrated AI
Subscription plans and pricing
DealRoom offers free trials with their Basic and Professional plans that cost $1000 and $2000, respectively. They also offer Enterprise package that is customizable according to your needs.

7. Box
Box is file management and collaboration platform founded in 2005. It offers basic yet secure file-storing and sharing capabilities. Their software is great for day-to-day operations and smaller projects rather than larger transactions, such as M&As.
Key features
easy upload, share, and management of files
convenient file storage system
security – two-factor authentication, watermarks, encryption
electronic signature
custom branding
comprehensive reporting
Subscription plans and pricing
Box offers both individual and business plans. For the individual category, they offer the Free plan and the Personal Pro Plan that costs $11.50 per month. Their business plans are as follows:

8. Intralinks
Intralinks is a data room software and a proposal management platform that specializes in M&A transactions. It provides the basic virtual data room services you need to undergo the due diligence process and work on your collaboration.
Key features
Easy launch and set-up
Drag and drop files, rename files in bulk
AI
Dashboard for tracking activities
Detailed reporting
View as another user
M&A workflow
security-watermarks, permissions, security compliance
intuitive user interface
Q&A
mobile application
Subscription plans and pricing
For pricing, you may request a quote with Intralinks to come up with a deal that suits your requirements and budget.
9. SecureDocs
Securedocs is rated as one of the best data rooms in the world for M&A, partnerships, legal events, fundraising, and other transactions. They are suitable for both big and small projects for big and small companies. The Suredocs software is quick to set up and easy to use, and highly secure.
Key features
10-minute implementation
simple to use and manage – drag and drop
intuitive interface
notification
audit trail
data security – permissions, watermarks
secure file viewer
Subscription plans and pricing
Suredocs are transparent with their pricing and they offer flat-fee plans listed below.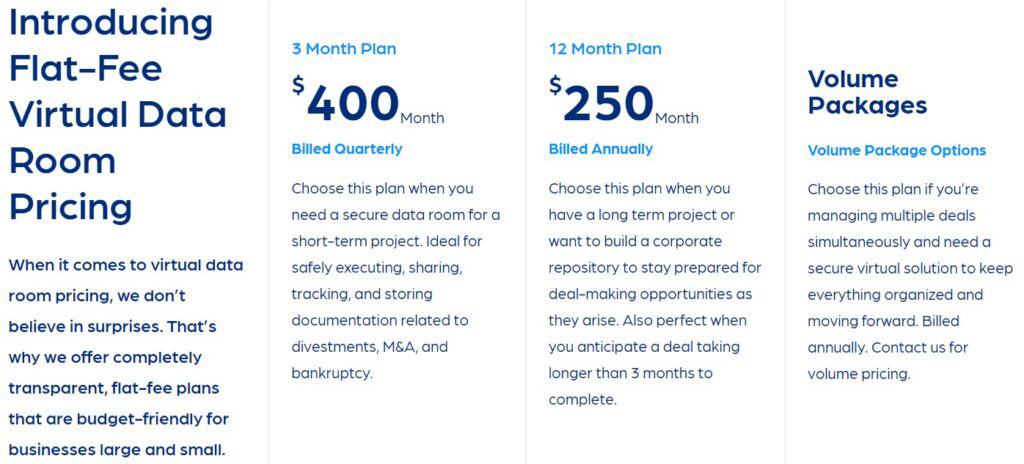 10. CapLinked
Last but not the least in our best data rooms list is CapLinked. It is an online application that allows you to share your information intuitively and securely. Founded in 2010, it has since been used by many companies under different industries for their projects. Like other data room providers, CapLinked offers simple, cost-effective, and efficient solutions for their clients.
Key features
User-friendly interface
Dashboard for easy management
Instant messaging
Activity trail
Collaboration functionalities
View and edit files
Digital rights management
Q&A Assignments
Security – permissions, watermarks, security certifications
Subscription plans and pricing
Caplinked offers two subscription plans – Professional and Enterprise. The Professional plan costs $99 per month. The Enterprise plan, on the other hand, is a customizable plan with a custom price.
Conclusion
There are so many virtual data rooms out there today claiming to be the best. Well, the best data rooms are those that offer the best security and a range of features that make file storing, sharing, and management safer and more efficient. Depending on your project, you can choose the best one that suits your needs and your budget.
Also read: Recommended Digital Marketing Tools