Last Updated: 3 days ago by BrodNeil
Do you want to know how to make $1000 extra a month? It can be challenging, but with the right tools, knowledge, and dedication, making an extra $1000 or more each month is possible. Here are some of the best methods for earning that extra income.
Find a Side Hustle Online
If you want to make an extra $1000 a month, one of the best ways to do so is by finding a side hustle online. Plenty of great opportunities are available, from freelance writing and web development to virtual assistant work and telemarketing services. With the rise of the gig economy, there are many legitimate ways to supplement your income from home and increase your monthly earnings.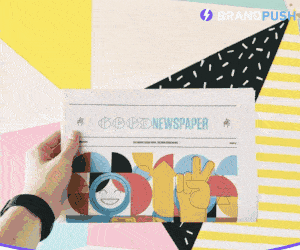 Become an Uber Driver or Offer Delivery Services
Driving for Uber or offering food delivery services are great ways to earn extra money each month and can help you make an extra $1000 a month. With Uber, you can set your own hours and work as little or as much as you want – plus, you get paid each week directly. Many companies offer food, groceries, and package delivery services if you're uncomfortable driving people around. All it takes is signing up with the company, downloading their app, and logging in whenever you have free time!
Perform Freelance Work
Various freelance opportunities are available online, ranging from web design and writing to data entry and market research. Sites like Fiverr and Upwork offer thousands of potential projects for freelancers looking to make extra money, depending on your skill set. Plus, you can work whenever works best for you.
Try Selling Crafts and Handmade Goods
Have a creative streak? Make an extra $1000 a month by selling handmade items, crafts, and artwork. Platforms such as Etsy make it easy for you to start your shop and list products for sale, setting your own prices and shipping timelines. Plus, sites like Society6 offer art prints of all sizes, from wall hangings to phone cases, that can get you even more exposure – just upload your design to their site, and they'll take care of the rest!
Invest Your Money and Make Passive Income
If you already have some extra cash, investing it can be one of the best ways to make an extra $1000 a month. To start, look into stock market funds and real estate investments offering passive income potential. These low-risk investments typically have lower returns than other investments and provide consistent income no matter what direction the market takes. With responsible fund management, stable long-term investments can generate a decent return on your investment over time. Plus, you'll never need to worry about managing tenants or collecting rent!