Last Updated: 21 hours ago by BrodNeil
Keep up with the latest Google Algorithm and Search Ranking Updates to ensure your website always ranks high. Google's ever-changing algorithm can be tough to keep up with, but we've got you covered.
What is a Google algorithm?
Google Algorithms are ranking systems that are made up of multiple algorithms. Search algorithms consider various elements to provide the most beneficial information to users, including the terms in the query, the relevancy and usability of pages, the expertise of sources, and the user's location and settings.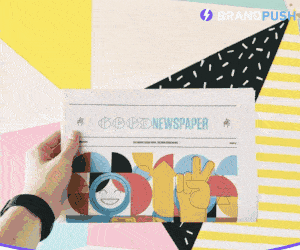 Important links to get ranking updates

A centralized page called A Guide to Google Search ranking systems to make it easier for creators, publishers, and SEOs.
https://developers.google.com/search/docs/appearance/ranking-systems-guide
This page lists the latest ranking updates made to Google Search that are relevant to website owners.
https://developers.google.com/search/updates/ranking?hl=en
2023 November 8: Reviews Update
Released the November 2023 review update. Learn more about how to write high-quality reviews. Going forward, as the reviews system is now being improved regularly and continuously, we will no longer post future updates on the status dashboard.
2023 November 2: Core Update
The rollout may take up to 2 weeks to complete.
Ranking updates, structured data, and more [October '23]
2023 August Core Update Announced
Google has launched its August 2023 core search update to improve search results. This update may cause changes in website rankings, both positive and negative. If a website's performance declines after the update, it doesn't necessarily indicate an issue with the website itself. Recovery from a core update is not guaranteed and can vary. To improve search performance after a core update, Google recommends analyzing underperforming pages, checking search terms, and improving content to meet user needs. Recovery from a core update may take several months. It's important to focus on improving website quality and avoid quick fixes.
Some SEOs notice early signs of possible Google Search ranking algorithm update
There are early signs of a potential Google search ranking algorithm update on April 3rd, although automated tracking tools have not yet detected it. SEOs have reported seeing significant ranking and traffic fluctuations, with some noting reversals from the March 2023 broad core update and others observing general volatility. This information has been gathered from comments and chatter within the SEO community.
Support Our Affiliate Partner: Grab Your FREE Plan Now!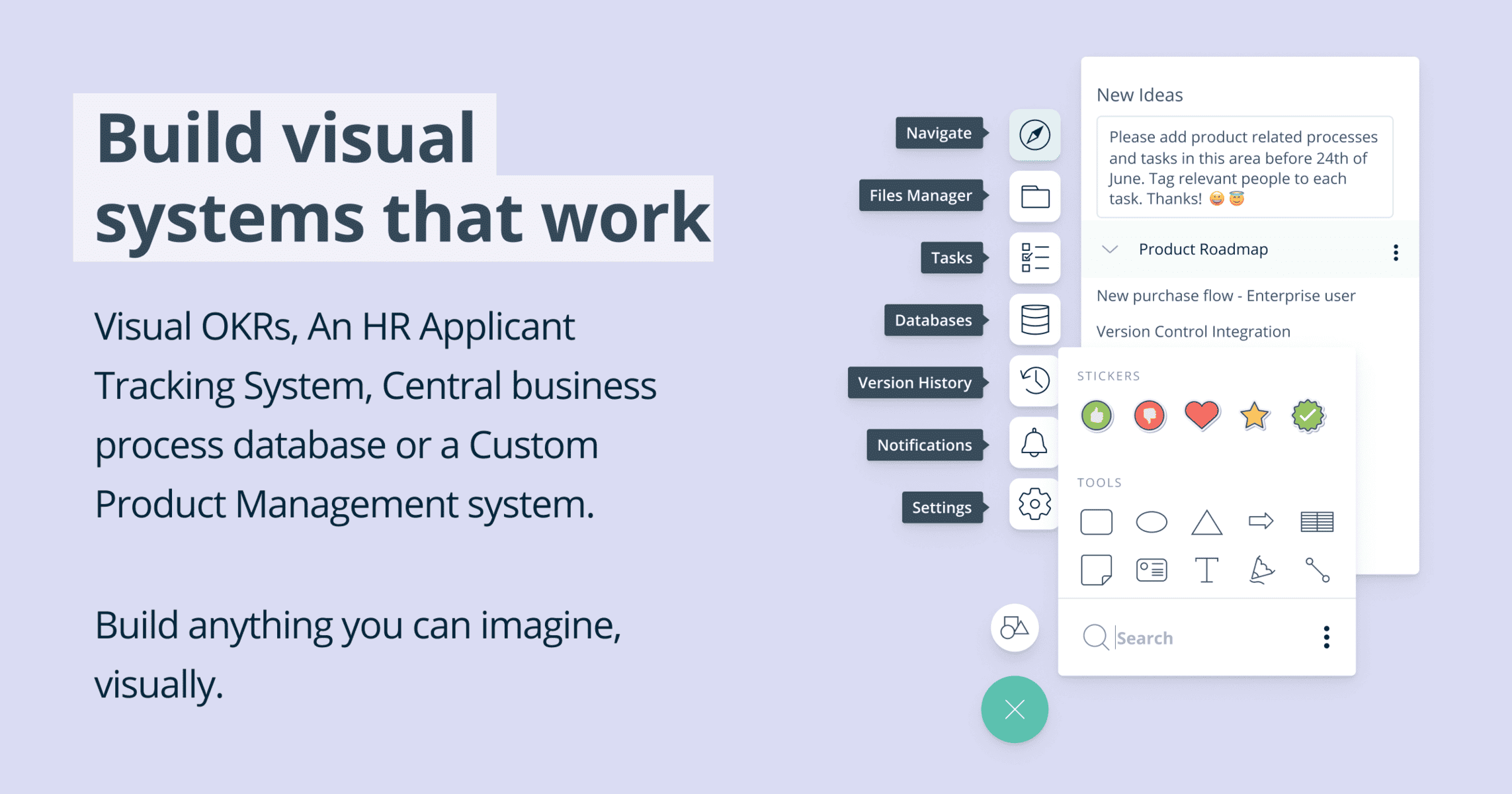 Source: https://www.seroundtable.com/google-search-ranking-algorithm-update-signs-35171.html
Google's Helpful Content and Link Spam updates are taking more time to complete
2022 December 28
Google's John Mueller said that the updates need more time to roll out for safety reasons and due to the Holidays.
Source: https://www.seroundtable.com/google-helpful-content-update-link-spam-update-delayed-34643.html
Google adds an extra E to E-A-T
2022 December 21
From E-A-T, which stands for Expertise, Authority, and Trust, it is now E-E-A-T:
Experience
Expertise
Authority
Trust
The extra E is to add value to content produced by someone with first-hand life experience of the subject matter.
https://developers.google.com/search/blog/2022/12/google-raters-guidelines-e-e-a-t?hl=en
Link spam update released for Google Search
2022 December 14
The link spam update will take about two weeks to roll out fully.
What's the impact?
The rankings may change after the clean-up of spammy or unnatural links. This update affects all languages.
https://developers.google.com/search/blog/2022/12/december-22-link-spam-update?hl=en
Recent Google search ranking appears heavily volatile
2022 December 5
Charts of automated tracking tools can show the spikes in metrics.
Source: https://www.seroundtable.com/google-search-ranking-algorithm-updates-volatility-continues-34515.html
Google releases December 2022 Helpful Content Update
2022 December 5
The update that started rolling out on December 5, 2022 will take up to two weeks to finish.
Support Our Affiliate Partner: Grab Your 5 day FREE-trial Now!

Source: https://www.searchenginejournal.com/google-rolls-out-december-2022-helpful-content-update/473360/
Google SEO Docs makes a minor update on "meta tags and attributes that Google supports"
2022 December 2
It added two tags that Google does not use for indexing and ranking. These include meta-keyword tags and HTML tag lang attributes.
Source: https://www.seroundtable.com/google-seo-docs-unsupported-meta-tags-attributes-34439.html
Experts weigh in on language as a ranking factor
2022 October 27
Overall, experts are confident that language is a Google ranking factor. Organizing different language versions of your website may not affect your ranking, but using people's preferred language could.
Source: https://www.searchenginejournal.com/ranking-factors/language-ranking-factor/
AMP can positively impact other ranking factors but is not a ranking factor itself
2022 October 20
AMP, or Accelerated Mobile Pages, is an HTML framework that will help improve the performance of web pages for mobile devices. While it can improve speed and make websites more mobile-friendly, it is not a Google ranking factor.
Source: https://www.searchenginejournal.com/ranking-factors/amp-ranking-factor/
Search Engine Land shares ways to know if you are affected by an algorithm update
2022 September 30
Some tips include the following:
checking primary sources of information
objectively reviewing your activities
determining if dates of questionable traffic patterns line up with the update
checking other search engine traffic sources
looking into your data sources
checking secondary sources of information
Source: https://searchengineland.com/algorithm-update-traffic-patterns-387959
Google Core September 2022 update has completed rolling out
2022 September 30
You may now check your analytics and find out how the update impacted your site.
Source: https://searchengineland.com/google-september-2022-core-update-rollout-is-now-complete-388235
Google Uses Different Algorithms for Different Languages
For the most part, Google utilizes the same search algorithms for all languages. Still, a language's requests require a separate algorithm to interpret them in some circumstances.
Key takeaways:
Many people might think of the Google Search algorithm as a single entity, but it's made up of "many and lots" of algorithms. Furthermore, some of these algorithms are utilized for all language searches, while others are explicitly used for specific languages.
Some languages do not use spaces to separate words. As a result, a different algorithm than Google's for languages that do not utilize spaces is required.
Google has no method of understanding whether content produced in one language is equivalent to or similar to content written in another. Therefore, when various content articles are written in different languages, Google relies on content providers to determine the equivalent.
Read more: https://www.searchenginejournal.com/google-uses-different-algorithms-for-different-languages/434227/
The helpful content update rollout was complete as of September 9, 2022.
2022 September 15
Source: https://developers.google.com/search/updates/ranking
Google announces Core Algorithm update for September 2022
2022 September 12
Expect changes in search results with the update released last September 12 and could finish rolling out in two weeks.
Source: https://developers.google.com/search/updates/ranking
The Google November Spam Update Has Been Completed and Is Now Being Rolled Out
Google has confirmed that an algorithm update aimed at combating spam has completed its rollout to search results.
In a tweet, Google certifies that the spam upgrade has completed its rollout in search results worldwide. Though Google periodically rolls out spam upgrades to preserve the quality of its search results, they did not give the exact details of the update.
This year, Google has already released three spam patches. This is the fourth Google algorithm upgrade this calendar year that has targeted spam.
Google maintains a tight definition of spam, mostly low-quality websites that deceive people into submitting personal information or installing malware.
Key takeaways:
Google's automatic systems now maintain more than 99 percent of visits from search results free of spam thanks to these upgrades.
Concerning these spam updates, websites that follow Google's webmaster guidelines should be unaffected.
Check your site's security and seek evidence of a probable attack if your rankings drop suddenly after this month's spam update.
Read more: https://www.searchenginejournal.com/google-rolls-out-november-2021-spam-update/425956/

Google: Link Spam Update Is Complete
The Google Link Spam update was completed on August 24. However, according to Google Search Central, the update took a total of four weeks to be accomplished, two weeks longer than projected.
The announcement, posted on Twitter by the Google Search Central account, was found beneath a not-so-subtle reminder that the update had begun rolling out on July 26.
Key takeaways:
SEOs use their search term tracking tools and Google Analytics to evaluate the possible influence on their websites every time a new update is released.
The original post was meant to remind the necessity of using qualified affiliate links, guest blogs, and social postings as monetization methods.
Some will welcome these updates that immediately address those concerns. Still, those who actively participate in spammy backlink building will not.
Read more: https://www.searchenginejournal.com/googles-link-spam-update-is-complete/417552/

The November 2021 Core Update from Google Hit Hard and Quick
The November 2021 core update was released on November 17, 2021, four and a half months after the July 2021 core update, which was a month or so after the June 2021 core update.
Here's what data companies who watch Google's search results found:
The November 2021 core update hit hard in terms of its volatility tracker. It then calmed down swiftly, according to Semrush data.
After the November core update, the RankRanger team looked at the Google search results. They also discovered that this update was rolled out rather swiftly.
Another data supplier that analyzes changes in Google search results, SISTRIX, sent their top 20 winners and losers for the core update in November 2021.
According to Mitul Gandhi of seoClarity, there is a "significant amount of fluctuation lasting a few days," which he claims is typical of most Google core changes. However, the seoClarity team revealed some of the most significant changes they noticed across several major companies.
Read more: https://searchengineland.com/googles-november-2021-core-update-hit-fast-and-hard-here-is-what-the-data-providers-saw-376312
Released the August 2022 helpful content update. The rollout could take up to two weeks to complete.
Release: August 25, 2022
Key points:
Write for people to solve their problems, address their concerns, and deliver what they are looking for.
Avoid creating content for search engines. Apply SEO only after writing your content for real people, real readers.
Release: July 27, 2022
Check out the excerpt here: https://www.brodneil.com/july-2022-google-product-review-algorithm-update-released/
Reference: https://developers.google.com/search/updates/ranking
Search Engine Journal thinks that MUM could be a Google search ranking in the future
2022 October 14
MUM (Multitask Unified Model) is a new AI-driven technology developed by Google that helps them answer complex needs in Search.
Source: https://www.searchenginejournal.com/ranking-factors/mum-ranking-factor/
2021 January: Google Search Ranking Algorithm Update Signals
There are some signals and signs of a Google search ranking algorithm update touching down in the past day or so. The tools, most of them, are showing huge shifts in the Google organic search rankings. Just note, that the December core update was done rolling out around December 16th according to Google. Google does announce core updates, so I doubt it is a core update.
Also seeing significant changes
Google has not announced an update, it might be one of those quirks that we see every now and then or it might be one of those unconfirmed updates.
But yes we are seeing huge shifts and movements in our organic results here at brodneil.com
Read more: https://www.seroundtable.com/google-search-ranking-update-signals-30726.html
Search Updates and Seo Implications by Google's Mum
MUM is a tool that will aid Google in answering complex search inquiries, with a launch date set for early 2022. It will dramatically alter the appearance of search results and how we generally use search if it works as intended. But the real question is whether or not it will eventually kill SEO.
What exactly is MUM?
MUM (Multitask Unified Model) is a machine learning algorithm that analyzes and generates content the same way a human would. It's similar to the BERT algorithm, but it's 1000 times more powerful.
MUM's primary purpose is to respond to sophisticated search requests. Currently, resolving these types of requests takes an average of eight searches. Google is attempting to anticipate these searches and respond to as many of them as possible on a single SERP.
MUM, on the other hand, isn't just for this purpose. Google distributes the AI across its departments, hoping that MUM can also tackle other search problems. Unfortunately, there are currently no projections as to what these challenges will be. Still, you can expect MUM to appear in Google updates in the future.
How will search change as a result of MUM's use?
MUM's purpose is to respond to sophisticated search queries and condense more of a buyer's journey onto a single SERP. Most of the MUM-related features announced appear to be an advanced recommendation system. Here are the characteristics that we are aware of so far.
Lens now has new search options
Larger images in search results
Improved video analysis
New features for making recommendations
There will be no more ten blue links
There will no longer be ranks or SERP positions
Read more: https://www.link-assistant.com/news/google-mum-update.html
Google addresses publishers' feedback on Helpful Content Update
2022 September 8
Google addresses publishers' feedback on Helpful Content Update
Google says the update is still rolling out and is part of a continuing effort causing the changes to appear minimal.
Source: https://www.searchenginejournal.com/google-on-why-helpful-content-update-seems-quiet/463218/

More on SEO: Search Engine Optimization.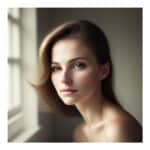 Tara Mae Dela Cruz is a passionate writer and storyteller hailing from the Philippines. With a love for words and a vivid imagination, she weaves compelling tales that transport readers into captivating worlds. Her writing style is characterized by its lyrical prose and deep emotional resonance, drawing inspiration from her own experiences as well as the diverse cultures she encounters. Tara's work often explores themes of identity, family dynamics, and the power of human connection. When she's not writing, you can find Tara exploring new hiking trails or curled up with a good book, always seeking to broaden her horizons and find inspiration in the world around her.