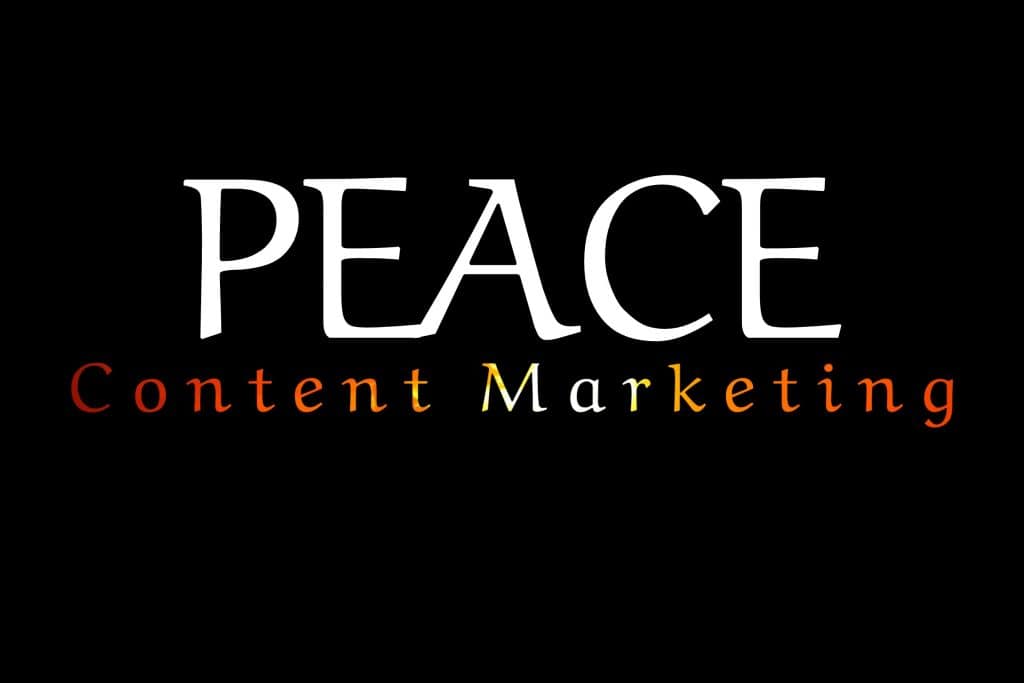 Practical = doable or feasible to do, rather than a theory or an idea.
Effective = Adequate to accomplish a purpose or a goal.
Applicable = relevant or appropriate in the context it's being used.
Consistent = act or do in the same way over a period of time.
Efficient = spend the least time doing something for maximum productivity.
Effective means that it can be measured. See Analytics.
Get our PEACE Content Marketing Infographic
Copy-paste the code below:
<a href="https://www.brodneil.com/peace-content-marketing/"><img src="https://www.brodneil.com/wp-content/uploads/2020/05/PEACE-Content-Marketing-Infographic.jpg"></a>