Last Updated: 3 days ago by BrodNeil
Are you interested in learning about a practical, yet effective way to increase your site traffic?
The Importance of Increasing Site Traffic
One of the key benefits of increasing site traffic is that it opens up new opportunities for engagement with your target audience. With more visitors coming to your site, you have a better chance of capturing their attention and encouraging them to explore what you have to offer. This increased engagement can lead to higher conversion rates and ultimately boost your bottom line. Additionally, by driving more traffic to your site, you are able to gather valuable data and insights about your audience's behaviour and preferences, allowing you to tailor your marketing efforts more effectively.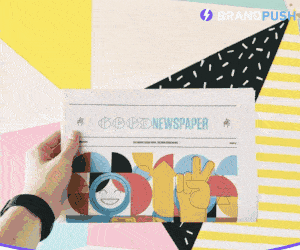 What is website traffic
Website traffic pertains to the web users who visit a website. It is measured by the number of visits or sessions people make to a website. Website traffic is one of the ways to measure how effective your website is in attracting users and how effective your marketing strategies are.
Organic Versus Non-Organic Traffic
Regarding driving traffic to your website, the debate between organic and non-organic traffic continues to be a hot topic.
Organic traffic, generated through search engine optimization (SEO) and content marketing, is the holy grail for many businesses seeking sustained growth. It signifies quality visitors who are genuinely interested in your content or products.
Example:
Search engine optimization
On the other hand, non-organic traffic often involves paid advertising and can provide a quick influx of visitors. There are various platforms that offer non-organic traffic. Some may provide more control for targeting prospects/customers.
Examples:
Understanding the nuances of each type of traffic and crafting tailored strategies for both could be the game-changer in maximizing site performance and achieving sustainable growth. Ultimately, a balanced approach that leverages both organic and non-organic sources can lead to a well-rounded and successful traffic generation strategy.
Organic Traffic
Boost your website's visibility and reach your target audience by increasing your organic traffic through a solid SEO strategy that includes keyword research, high-quality content creation, website optimization, high-quality backlink building, social media use, and traffic monitoring and analysis.
Support Our Affiliate Partner: Grab Your FREE Plan Now!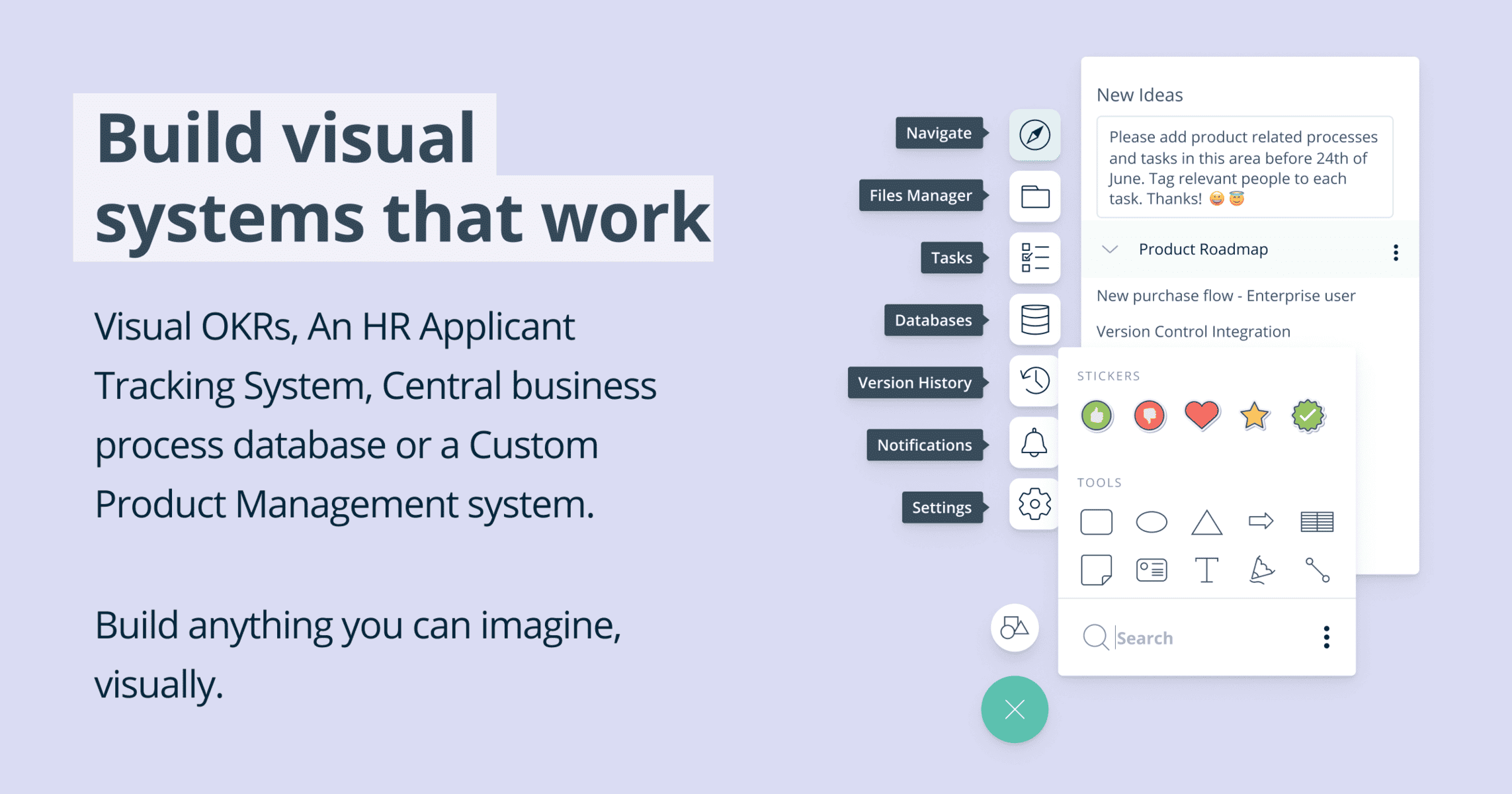 Our SEO services can help you implement a successful strategy to increase your organic traffic and improve your online presence.
What is organic traffic?
Organic traffic refers to the visitors who come to a website through search engine results pages (SERPs) or other non-paid means, such as social media or backlinks from other websites. It is also sometimes referred to as natural or unpaid traffic.
Organic traffic is the result of a website's content and relevance to a particular search query, and it is not influenced by paid advertising. This means that when someone searches for a keyword or phrase related to a website's content, and the website appears in the search results, the resulting traffic is considered organic.
Organic traffic is important for websites because it is a measure of their visibility and relevance in the online world. It can also be a source of high-quality traffic since visitors are actively searching for content related to the website's niche or topic. Increasing organic traffic is often a goal of search engine optimization (SEO) efforts.
Why is organic traffic important?
Organic traffic is important for several reasons:
Cost-effective: Organic traffic is free, which makes it a cost-effective source of traffic for websites. Unlike paid traffic, which requires ongoing investment to maintain, organic traffic can continue to drive visitors to a website without any additional cost.
High-quality traffic: Visitors who arrive at a website through organic search are often more engaged and interested in the website's content since they actively searched for it. As a result, organic traffic tends to have a higher conversion rate than other sources of traffic.
Long-term benefits: While paid traffic can provide immediate results, organic traffic can provide long-term benefits for a website. With a solid SEO strategy in place, a website can continue to receive organic traffic for months or even years after the initial content is published.
Builds credibility: A website that ranks high in the organic search results is often seen as more credible and authoritative than a website that only appears in paid results. This can lead to increased trust and a better reputation for the website.
Overall, organic traffic is an important source of traffic for websites because it is cost-effective, high-quality, and provides long-term benefits. A solid SEO strategy can help websites increase their organic traffic and improve their online presence.
What are the best practices to increase organic traffic?
There are several best practices to increase organic traffic to a website:
Perform keyword research: Keyword research is an essential first step to identify the keywords and phrases that your target audience is using to search for content related to your website. Use keyword research tools to identify high-volume and low-competition keywords to target.
Create high-quality content: Create content that is valuable, engaging, and informative for your target audience. Aim to create in-depth, comprehensive content that covers the topic thoroughly and provides unique insights.
Optimize website for search engines: Optimize your website for search engines by ensuring that it is structured correctly, has clean and readable code, and uses relevant meta tags and headings. Also, ensure that your website is mobile-friendly and has a fast loading speed.
Build high-quality backlinks: Backlinks are links from other websites that point to your website. High-quality backlinks from authoritative websites can help increase your website's credibility and improve its search engine rankings.
Use social media: Use social media to promote your website and share your content. Social media can help increase brand awareness, attract new visitors to your website, and improve your website's social signals, which can influence search engine rankings.
Monitor and analyze your traffic: Use tools like Google Analytics to monitor your website's traffic and identify trends and areas for improvement. Analyze your traffic data to determine which content is performing well and which needs improvement.
By following these best practices, you can increase your website's organic traffic and improve its visibility and credibility in the online world. However, it's important to note that increasing organic traffic is a long-term process that requires patience, persistence, and ongoing effort.
What is Real Traffic?
While high website traffic is good, it may not necessarily result in productivity. Real traffic is the type of traffic that generates results. Real traffic covers qualified visitors who could become actual leads, subscribers, and customers.
What Are the Benefits of Real Traffic?
When you get real traffic to your website, you will benefit from the following:
more leads,
more website interaction,
more signups,
more customers,
better SEO search ranking score, and
revenue growth.
How to Increase Site Traffic One Keyword at a Time?
At BrodNeil.com, we take pride in our ability to grow your business one keyword at a time, whether it be through paid search or SEO. We believe that gradual, consistent progress is more important than a quick sprint. We understand that running a business is a marathon, not a sprint, and we are committed to helping you achieve long-term success.
Overview of Our Process
We will identify and understand your target audience (specific target audience to a certain degree, not just a broad one).
We want to understand your unique value proposition and how your business will address your target audience's pain points. We also want to know what sets it apart from other solutions.
We want to know your goal. What do you really love to achieve?
We also want to know your budget to create a feasibility study and strategy.
We will find one seed keyword that we can nurture to grow your business. To choose our seed keyword, we rely on specific criteria that we prioritize in the following order:

Relevance
Search Volume
Keyword Difficulty
How to Increase Site Traffic Using One Seed Keyword
Granting the technical SEO and On-Page SEO has been done; we will review and optimize your landing page for that specific seed keyword.
We will test one primary keyword based on the seed keyword in Google Ads. Using that one primary keyword as the search keyword, we want to know if it can increase traffic and conversion.
If the keyword is the issue and not the landing page, we will find another primary keyword based on the seed keyword.
If it converts well, this means we can proceed with off-page SEO for that given keyword.
Then, we can run paid search and off-page SEO side-by-side, at least for some time.
Why are we doing it this way?
Based on our experience, we have found that paid search is a more cost-effective option than promotion and link building. Moreover, paid search results are easily trackable and can be seen within hours, days, or weeks. On the other hand, organic SEO through promotion and link building may take weeks to show results and can be quite expensive. Even if you decide to keep it as organic as possible, the time spent in finding good links is still an opportunity cost. Additionally, paying for links can add to the expenses.
Paid Search Versus SEO
We have a strong passion for SEO but understand the importance of being practical. As SEO specialists, we prioritize search engine optimization as the foundation of our work. However, we also recognize that there are times when we need to leverage other digital marketing strategies to achieve our goal of growing the business. Our focus is not on determining which approach is superior but rather on selecting the best tactics to achieve business growth for our clients.
Growing Your Business One Keyword at a Time
Focusing on too many keywords for a new campaign may lead to unsatisfactory or undesirable outcomes because:
You must spend more time on each keyword; some may not get enough attention.
Building links or advertising requires money for each keyword. Spreading your budget across many keywords makes it difficult to determine their effectiveness.
The best way to understand a keyword's value and increase conversions is to focus on it.
How to drive real traffic to your website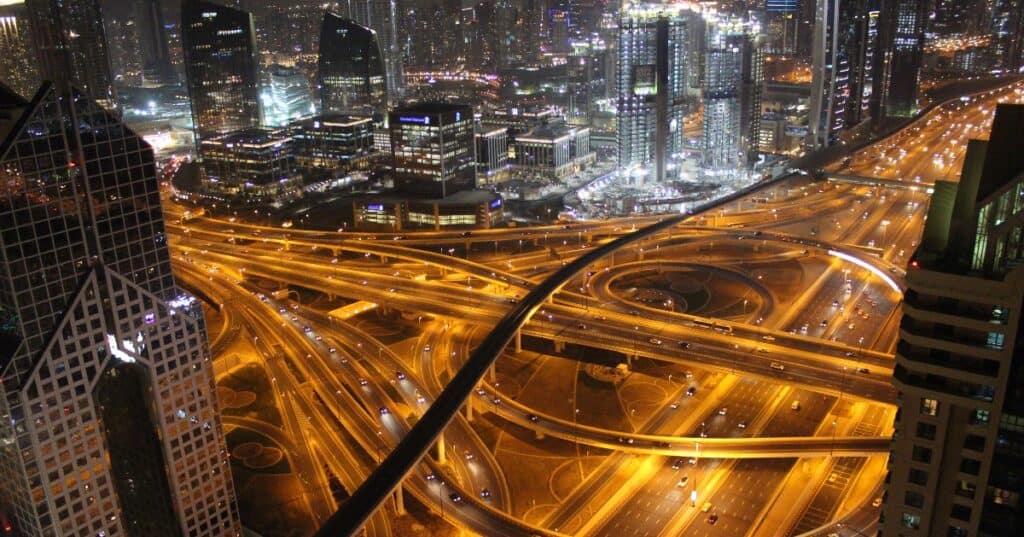 There is no one-time big-time way to drive real traffic to your website. It takes a combination of strategies and tools to get the right people to visit your website.
Support Our Affiliate Partner: Grab Your 5 day FREE-trial Now!

Here are some effective ways to help you drive real traffic to your website:
1. Website traffic generator
Many do not recommend using instant website traffic generators, since they are known to generate fake visitors or bots. Many of these visitors are also said to be not targeted. However, there are website traffic providers that actually work.
Simple Traffic, for instance, has been rated positively by customers in Trustpilot and Sitejabber. Simple Traffic is a visitor forwarding software that redirects quality traffic to your website from a group of domains that it rents or owns. It works by determining the visitor demographics of their domains and forwards directly to your site those that match your targeted demographics.

(Noted: We can confirm that Simple Traffic can really bring in traffic; we yet have to update this regarding conversion as we have not seen significant conversion coming from this source yet. We are testing different tools as part of our ongoing learning and experimentation,. Once we would find this as a valuable tool in our marketing arsenal, we will add this as part of our digital marketing recommended tools: https://www.brodneil.com/recommended-digital-marketing-tools/)
Google My Business is another tool that can generate traffic to your website along with other uses in managing online presence across Google.
(Note: This is something we can confirm both across the sites we manage.)
Read further below: How to Buy Website Traffic for Increased Visibility [2023]
2. SEO
Search Engine Optimization (SEO) can slowly but surely drive real traffic to your website. As long as you make an effort to come up with effective SEO tactics, such as quality and relevant content, descriptive and concise meta-description, and more, you surely will attract real traffic to your website.
(Note: This is tried-and-tested. SEO is not dead when done properly.)
Click here to learn more about SEO.
3. Backlinks and guest blogs
Backlinks are links from another website that lead to your website. They can greatly help promote your website through the larger audience exposure you get. One of the ways to get backlinks from other websites is to do guest blogging on another website. You can also request a backlink in exchange for an organization's backlink from your website, too, or other agreed deals.
(Note: Great for getting direct traffic and increase search engine rankings as well. However, do backlinks and guest posts, not for link building, but for promoting your site to real targeted traffic. This will do you better results.)
4. Social media
Use social media to get real traffic to your website. You can share your blog post, promotional landing page, or other useful pages from your website on Facebook, Twitter, LinkedIn, and Instagram. B2B companies may benefit from posting and being active on LinkedIn since it is a business networking channel.
(Note: Tested to drive traffic. Should be done with conversion in mind, not for the sake of activity and just driving traffic.)
5. Hashtags
Speaking of social media, always remember to use hashtags on your posts. Hashtags are used by social media users in searching for certain products, services, or trending topics related to your content or business. Not only will hashtags give you a wider reach by giving you an opportunity to be discovered, but also promote real traffic in your social media accounts and your website.
6. Paid advertising
Paying for online advertisements can make your website more visible and can attract real traffic. You can do Google search advertising, Google maps advertising, social media advertising, and display advertising on certain websites related to your business, among others.
(Note: Tried-and-tested. The fastest way to get traffic, but can be expensive when not properly executed.)
7. Directories and online review sites
People go to online directories to find businesses that provide the products or services they need, so be sure to get listed on Google My Business, Yahoo, Yelp, Foursquare, and the like so your audience can find you there. People also go to review sites to learn more about different businesses.
These online directories and review sites will usually provide a link that directs people to your page, which will bring quality traffic.
8. Online communities
Last but not the least, do not forget to join online communities in your industry. Facebook groups, Reddit, Quora, and many industry-specific forum sites are a great place to be. Your target audience are most likely in these online communities, so be active in answering queries and promoting your content and your website. This way you can drive real traffic to your website.
You can also help bring quality traffic to your website by doing email marketing and creating relevant shareable content in the form of infographics, GIFS, images, podcasts, and more.
How to Buy Website Traffic for Increased Visibility [2023]
Knowing how to buy website traffic is crucial in digital marketing as it swiftly boosts visibility and drives targeted audiences to your site. By strategically purchasing traffic, you can enhance brand exposure, amplify lead generation, and augment SEO efforts through quality backlinks. This approach accelerates online growth, enabling businesses to reach a wider audience and maximize their online impact.
The Basics of Buying Website Traffic
Buying website traffic entails acquiring visitors to your website through various online channels. It's a strategic approach in digital marketing to increase your site's visibility and potential for conversions. This process involves purchasing visitors from third-party sources who then visit your website.
Types of Paid Website Traffic
Different types of paid website traffic are available, each catering to specific goals.
Targeted Website Traffic
Targeted traffic refers to visitors who are genuinely interested in your niche, product, or service. They have a higher likelihood of engaging and converting.
Non-Targeted Website Traffic
Non-targeted traffic comprises general visitors and might be more affordable, but the conversion rate can be lower.
Geo-Specific Website Traffic
Geo-specific traffic is directed from a specific region or country, useful for businesses with localized offerings.
Emphasis on Quality Over Quantity
While the idea of higher traffic numbers might seem appealing, the real value lies in the quality of visitors. Focusing on quality means attracting users who are genuinely interested in what you offer, increasing the chances of engagement, conversions, and longer site visits. This is where buying website traffic becomes a strategic endeavor. A smaller number of engaged and interested visitors is more valuable than a large number of visitors who quickly leave the site.
Setting Objectives
Before buying website traffic, it's imperative to establish clear objectives that define your purpose and expected outcomes. These objectives guide your strategy, ensuring the purchased traffic aligns with your broader digital marketing goals.
Importance of Clear Goals Before Purchasing Website Traffic
Setting clear goals is the compass that directs your efforts. Without well-defined objectives, you risk investing in traffic that doesn't contribute meaningfully to your business's growth. By clarifying your intentions beforehand, you can tailor your traffic acquisition approach to maximize results.
Aligning Promotion and Link-Building Goals
Make it a point to align your promotion and link-building goals when you buy website traffic. This makes it more effective. If your objective is to increase brand visibility, the purchased traffic should be targeted toward potential customers interested in your industry. To bolster SEO efforts through backlinks, prioritize traffic sources likely to generate genuine interactions leading to organic links.
Examples of Objectives
Brand Visibility
Setting objectives can encompass various goals. If your focus is brand visibility, purchased traffic should be geared toward relevant audiences who might become aware of your brand.
Lead Generation
For lead generation, the traffic should target potential customers who are more likely to convert.
SEO Enhancement
When aiming for SEO enhancement, consider sources that can potentially contribute to valuable backlinks, improving your site's search engine ranking.
Setting objectives is the foundation of successful paid website traffic. It's about defining what you intend to achieve and aligning those intentions with the traffic you acquire. This strategic approach ensures that the purchased traffic becomes an effective tool for achieving tangible business results.
Researching Reputable Providers
Researching reputable providers is critical in how to buy website traffic. Ensuring you work with trustworthy sources can distinguish between a successful campaign and wasted resources.
How to Identify Trustworthy Sources When Buying Website Traffic
Start by thoroughly investigating potential providers. Look for established companies with a solid track record. Seek out providers who are transparent about their methods and traffic sources. Reputable providers often have well-structured websites that clearly explain their services and pricing.
Reading Reviews and Checking References
Reading reviews from other clients is a valuable way to gauge a provider's credibility. Look for reviews on independent platforms where authenticity is more likely. Additionally, don't hesitate to ask potential providers for references. Reach out to these references to gain insights into their experiences and outcomes. A provider's willingness to provide references can indicate their confidence in their services.
Avoiding Black Hat Practices
It's crucial to steer clear of providers engaging in black hat practices. These unethical tactics may offer a short-term traffic boost but can seriously harm your website's reputation and long-term viability. Be cautious of providers who promise unrealistic results or offer traffic at unbelievably low prices. Techniques like using bots or misleading visitors fall into the black hat category and can lead to severe consequences, including search engine penalties.
17 Sites Where You Can Buy Website Traffic
Here is a list of websites where you can explore options when deciding to buy website traffic. Keep in mind that while these sites offer traffic services, it's crucial to conduct thorough research and due diligence before making any purchases to ensure credibility and alignment with your goals:
1. SimpleTraffic
SimpleTraffic provides a platform for purchasing cheap website traffic with various targeting options. You can get started with 2500 free visitors on a 5-day free trial!
Real Visitors for Your Website with Simple Traffic
With technology all around us, having a website for your business is essential. Websites make it simple to communicate with existing and prospective clients. Websites are a crucial element of marketing your business and disseminating important information.
Observing your website traffic is an excellent marketing tactic for your company. For a variety of reasons, website traffic is essential. The more visitors your website receives, the more potential clients you will attract. The amount of visitors to your website determines how many chances your company has to make an impact, generate qualified leads, share your brand, and form partnerships. Building trust and relationships can help you sell your product or service, attract new clients or customers, and expand your business.
You can easily drive real visitors to your website with Simple Traffic. Simple Traffic is a platform that generates real, organic traffic to websites. It allows for the acquisition of genuine and targeted website traffic. Highly beneficial for new website owners looking to begin receiving real visitors to their sites.
Benefits of using Simple Traffic includes:
Generate revenue – It generates 100% actual traffic that has the potential to convert into purchases, leads, and sign-ups.
Improve search rankings – Improve your Google and other search engine rankings.
Receive more clicks – Unlike bots or fake visitors, the visitors you receive can browse your website and click on your links.
Boost in analytics – The traffic will be visible in Google Analytics, allowing you to track your progress.
How Simple Traffic deliver real visitors
Simple Traffic is the cheapest way to drive traffic to your website; it has forwarding software that seamlessly redirects quality traffic to your website in a split second. Here's how Simple Traffic delivers real visitors:
It receives a visitor – A new visitor arrives at one of its heavily trafficked rental websites or parked domains.
The visitor is checked – It determines visitors' demographics in a fraction of a second and checks to see if they fit the targeting you select.
The visitor is forwarded to you – If the visitor's demographics match your target demographics, they are immediately directed to your website. There is no need for a click or an advertisement.
2. BrandPush
BrandPush offers a platform for getting published on a network of over 200 influential news sites that receive 100 million visitors every month for a massive boost in exposure and search rankings.
3. LeadsLeap
LeadsLeap is a platform that offers various advertising options, including traffic generation and a free list management system called SendSteed.
4. Traflick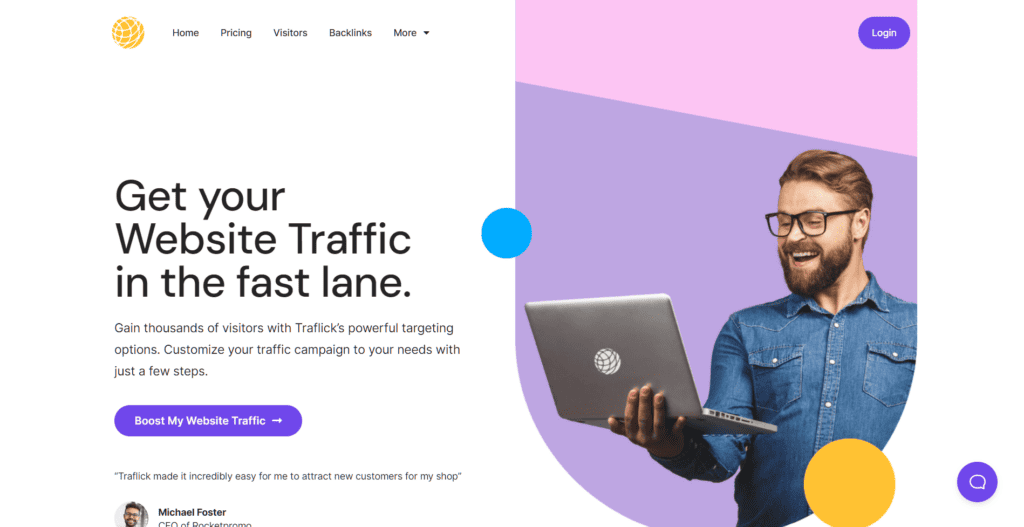 Maximize your website traffic with Traflick's powerful targeting options. Customize your traffic campaign in just a few steps.
5. Google Ads
Google Ads is Google's advertising platform that allows you to create targeted ads that can drive traffic to your website based on keywords and demographics.
6. Facebook Ads
Facebook Ads offers highly targeted advertising options to reach specific audiences, making it an effective platform when you plan to buy website traffic.
7. Taboola
Taboola is a content discovery platform that can help you drive traffic through sponsored content recommendations on various websites.
8. Outbrain
Like Taboola, Outbrain helps promote your content across different websites through sponsored recommendations.
9. BuySellAds
This platform connects advertisers with website owners, allowing you to purchase ad placements on relevant websites.
10. PopAds
PopAds focuses on pop-under ads, which appear behind the main browser window and can drive traffic to your website.
Support Our Affiliate Partner: Grab Your 5 day FREE-trial Now!
11. Adsterra
Adsterra provides various ad formats, including pop-under, native, and display ads, for driving traffic to your site.
12. Media.net
Media.net offers contextual ads that help you reach relevant audiences and drive traffic.
13. Traffic Masters
Traffic Masters provides options for targeted traffic based on geographical location and interests.
14. MaxVisits
MaxVisits offers different traffic packages and targeting options to suit your needs.
15. TrafficForMe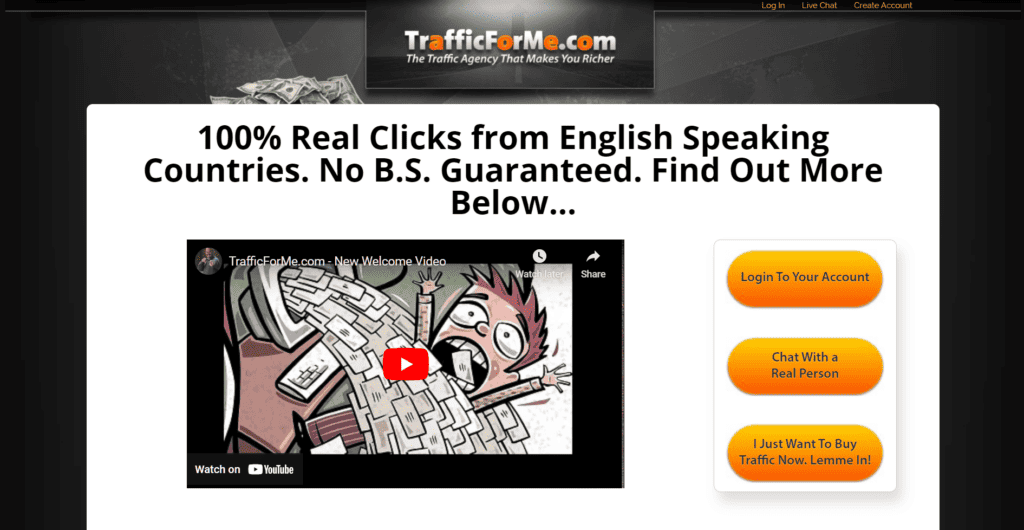 This platform specializes in solo ads, which are email-based advertisements sent to a list of subscribers.
16. PopCash
PopCash focuses on pop-under ads that can help you generate traffic.
17. MGID
MGID is a native advertising platform that helps you promote your content across various websites.
Remember to conduct thorough research and due diligence when considering any platform before you buy website traffic. Ensure that their services align with your business goals and ethical practices.
Targeting the Right Audience
Effectively targeting the right audience is pivotal when you buy website traffic. It is a key element for a successful marketing strategy. It ensures that the traffic you acquire is relevant and more likely to engage and convert, optimizing your return on investment.
Significance of Audience Targeting for Effective Promotion
When you target a specific audience, you focus your efforts on individuals who are genuinely interested in your offerings. This relevance is crucial as it increases the likelihood of capturing the attention of potential customers who are more likely to find value in your content, products, or services. Tailoring your content and messaging to this audience's preferences and needs fosters stronger connections and more meaningful interactions.
Different Traffic Sources for Specific Niches
Different niches require different approaches. Platforms that specialize in specific industries or interests can provide traffic sources that align closely with your target audience. Whether it's fashion, technology, health, or any other niche, seeking out traffic sources that cater to those interests ensures that your content reaches individuals who are more inclined to engage with it.
Selecting Demographics and Interests for Optimal Reach
The ability to select specific demographics and interests when purchasing traffic allows you to narrow down your audience even further. You can define parameters such as age, gender, location, and interests. This precision ensures that your content is exposed to individuals who match your ideal customer profile, increasing the chances of meaningful interactions and conversions.
Crafting Landing Pages and Content
Crafting effective landing pages and content is crucial in maximizing impact when you buy website traffic. It involves creating a seamless experience for visitors that captures their attention and guides them toward desired actions, ultimately leading to conversions.
Creating Dedicated Landing Pages
Dedicated landing pages are tailored to the specific traffic source or campaign. These pages should align closely with the ad or link that brought the visitor to your site. This alignment reduces confusion and enhances the visitor's experience by giving them exactly what they expected. Tailored landing pages enable you to convey your message more effectively and encourage the desired actions. This is essential for conversion and monitoring, especially when you buy website traffic.
Aligning Content with Traffic Source
The content on your landing pages should resonate with the traffic source that brought the visitor. Whether the traffic is from a search ad, social media post, or other source, the content should reflect the same tone, message, and visuals. This alignment establishes consistency and reinforces visitors' trust in your site and offerings.
Optimizing Landing Pages for Conversions
Effective landing pages are designed with conversions in mind. This involves the strategic placement of call-to-action buttons, clear and concise messaging, and user-friendly navigation. You increase the likelihood of achieving your conversion goals by minimizing distractions and guiding visitors toward the desired action, whether it's signing up, making a purchase, or subscribing.
Monitoring and Analyzing Results
The ongoing process of monitoring and analyzing the website traffic performance that you buy is essential for refining your strategy, making informed decisions, and maximizing your campaign's effectiveness.
Continuous Monitoring and Analysis
When you buy website traffic, regularly assessing the performance allows you to gauge the impact of your efforts in real-time. This monitoring reveals patterns, trends, and areas that require improvement. Staying vigilant ensures that you can make adjustments promptly and optimize outcomes.
Tracking Key Metrics
Key performance metrics provide valuable insights into visitor behavior and engagement.
Bounce Rate
The bounce rate indicates the percentage of visitors who leave your site after viewing only one page, helping you understand the relevancy of your content.
Time on Site
The time on site metric reveals how engaged visitors are, offering insight into the effectiveness of your content.
Conversion Rates
Conversion rates measure the percentage of visitors who take desired actions, indicating the success of your landing pages and calls to action.
Using Tools Like Google Analytics
Tools like Google Analytics offer comprehensive data analysis, aiding your understanding of traffic sources, visitor demographics, and behavior on your site. You can track the effectiveness of different traffic sources, identify which pages perform best, and assess which campaigns are driving conversions. Utilizing such tools enables data-driven decision-making and empowers you to fine-tune your strategies for optimal results.
Incorporating Link Building Strategies (Optional)
Incorporating link-building strategies when you buy website traffic is an approach that can amplify the impact of your campaign, particularly in terms of SEO enhancement.
Link Building's Role in SEO
Link building is a crucial component of search engine optimization (SEO). It involves acquiring external links from reputable websites to your own, signaling to search engines that your site is credible and valuable. High-quality backlinks contribute to improved search engine rankings and increased organic traffic.
How Paid Website Traffic Can Contribute to Link Building
While link building often focuses on acquiring backlinks from other websites, paid website traffic can indirectly contribute to this process. When your content is shared and engaged with by visitors from purchased traffic sources, it has the potential to generate interest from other website owners, leading to natural backlinks from relevant and authoritative sites.
Generating Organic Backlinks Through Website Traffic Interactions
As visitors engage with your content, there's a chance that some may find it valuable enough to share on their own websites, blogs, or social media platforms. This sharing can lead to the organic acquisition of backlinks, expanding your online presence and boosting your website's authority in the eyes of search engines.
Engaging with the Traffic
Engaging with incoming website traffic is a dynamic aspect of optimizing your acquired visitors' experience. By creating interactive content and encouraging social sharing, you can foster meaningful connections and tap into the viral potential of your campaign.
Importance of Engaging Incoming Website Traffic
Engagement is the bridge between acquiring traffic and achieving desired actions. Engaged visitors spend more time on your site, explore various pages, and are more likely to convert. By providing valuable and captivating content, you enhance user satisfaction and increase the chances of them becoming loyal customers or followers.
Creating Interactive Content: Blogs, Videos, and Infographics
Interactive content adds depth and variety to your site, making it more appealing to a diverse audience. Blogs offer insights, videos provide visual appeal, and infographics present information in a digestible format. These forms of content stimulate curiosity, encourage exploration, and extend visitors' time on your site.
Harnessing Social Sharing and Viral Potential
Encouraging visitors to share your content on social media platforms amplifies your reach and exposes your brand to new audiences. When visitors find value in your content, they're more likely to share it with their networks, potentially triggering a viral chain reaction. This organic sharing increases visibility and brings in more organic traffic.
Building Long-Term Relationships
Viewing purchased website traffic as a relationship-building opportunity is a strategic approach that extends beyond immediate conversions. By nurturing connections and fostering engagement, you can transform visitors into loyal customers or dedicated followers, creating lasting value for your brand.
Relationship-Building Opportunity
Instead of merely focusing on quick conversions, consider each visitor a potential long-term relationship. By delivering value through content, products, or services, you establish a foundation for ongoing engagement and trust. This mindset shifts the focus from short-term gains to sustainable growth.
Nurturing Relationships with Interested Visitors
Engaging with your audience after their initial visit demonstrates your commitment to their needs and interests. Use personalized follow-up emails, newsletters, or targeted content to maintain their engagement. Address their pain points, provide solutions, and showcase your brand's expertise, gradually building a rapport that encourages them to return.
Converting Visitors into Loyal Customers or Followers
Loyalty is born from meaningful interactions. By consistently delivering quality content and experiences, you can convert visitors into loyal customers or followers. Engaged individuals are more likely to make repeat purchases, subscribe to newsletters, and advocate for your brand. This dedication amplifies your brand's influence and positions you as a reliable resource within your niche.
So What Can We Say About Buying Website Traffic?
The next time you buy website traffic, remember that it holds significant potential for boosting brand visibility, engagement, and conversions.
Businesses can harness paid traffic effectively by adopting an ethical and strategic approach. From researching reputable providers to crafting tailored content and engaging with visitors, each step contributes to a holistic strategy.
Prioritizing audience targeting, monitoring results, and building relationships solidifies the long-term impact.
The synergy of these elements fosters a successful campaign that enhances immediate results and lays the foundation for sustained growth and digital marketing success.
If you are interested in the 8 Ways on How to Drive Real Traffic to Your Website, visit this link: https://www.brodneil.com/how-to-drive-real-traffic-to-your-website/
Other Ways to Increase Site Traffic
It is crucial to have an excellent web host or server to ensure optimal website performance. Slow-loading websites tend to have high bounce rates, leading to unfavourable search engine rankings. Therefore, choosing a reliable web hosting service is essential to ensure fast loading speed and retain website visitors.
Have you tried MediaServe yet? We suggest you give it a go for three reasons:
Reliable performance,
Excellent customer support,
Affordability refers to the quality of being reasonably priced and offering good value for money.
Traffic Is Not a Google Ranking Factor
We all must have heard that traffic is a Google ranking factor, right?
How about sending lots of traffic via Bloglovin or NetWorkedBlogs (discontinued), would that count as a Google ranking factor?
As to the value of the sites mentioned in terms of helping in the Google ranking, we can't tell. An experiment should be made to make such conclusion.
How about buying traffic from other websites, would that count as a factor? Again, we can't tell.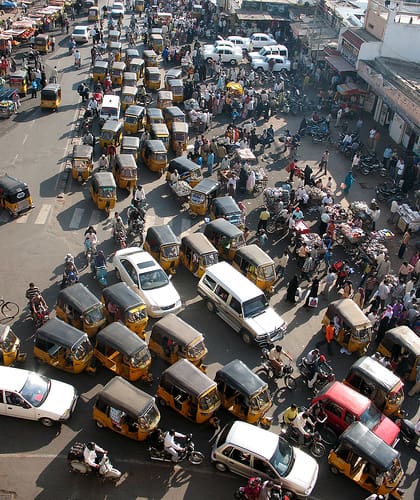 Is not traffic a Google ranking factor?
Traffic is not a Google ranking factor when we spam our site(s) with traffic resulting to very high bounce rate.
When can traffic be a Google ranking factor?
Traffic must be a high-quality traffic. High-quality traffic is that which has a very high-quality user engagement most probably because of high-quality content resulting to a low bounce rate.
High-quality traffic does not just give you a better or higher search engine ranking in Google. It's the reason why you want to rank in the first place.
Top 1 in SERPs vs High-quality Traffic
Therefore if you are already getting high-quality traffic from somewhere else, it is even better than ranking top 1 in the SERPs (that is the Search Engine Results Pages). Getting your keywords top 1 in the SERPS does not guarantee traffic (much so for high-quality traffic) especially if you are targeting the wrong keywords.
This is the reason why I always want to test a keyword via paid search, before trying to spend so much resources like time and money on SEO and promotion.
With a good budget for testing, we can already tell if the keyword can bring in the quality (of traffic) we are hoping for and test if the landing page can convert. If the result is positive, then we can proceed to promotion and SEO.
To Stress the Obvious
We want our keywords to rank in the SERPs because we want to get high-quality traffic, high-quality user engagement, and ultimately conversion or sales. Therefore keyword rankings are absolutely not enough. They are just metrics to help out your conversion analysis.
Moving forward, let us set our minds in writing high-quality content, initiating high-quality user engagement, and attracting high-quality traffic.
Is Your Site's Traffic Future-Proof?
Website traffic is everything. It's the lifeblood of online businesses, blogs, and e-commerce sites. Without traffic, a site is just a collection of code on a server somewhere in the cloud. However, as technology continues to evolve at an unprecedented pace, it's important to ask the question: Is your site's traffic future-proof?
The answer to this question is critical for any website owner or manager who wants their site to remain relevant and successful in the long term. With new mobile devices hitting the market every year and search engine algorithms constantly changing, it can be challenging to stay ahead of the curve when it comes to driving traffic to your site.
What is future-proof traffic?
Future-proof traffic refers to the ability of a website to sustainably generate traffic that is not solely reliant on current trends or algorithms. It involves creating content and implementing strategies that will continue to attract visitors even as technology and user behavior evolve. This is essential for ensuring long-term success and sustainability.
One key aspect of future-proof traffic is focusing on evergreen content. This type of content remains relevant and useful over time rather than being tied to specific events or trends. Additionally, prioritizing user experiences, such as fast loading times and mobile optimization, can help ensure that a website remains accessible and easy to use regardless of changes in technology.
Another important element is diversifying traffic sources. Relying too heavily on one platform or source can leave a website vulnerable if algorithm changes occur or if that platform loses popularity. By spreading efforts across multiple channels, including social media, email marketing, search engines, and referral links from other websites, a site can build a more resilient foundation for generating traffic now and in the future.
Focusing on evergreen content
Evergreen content is one of the most popular buzzwords in the world of online marketing and search engine optimization. Evergreen content refers to content that remains relevant and valuable over time. It is not time-sensitive or tied to a particular event, trend, or news story.
Creating evergreen content can help future-proof your website's traffic because it attracts visitors long after it has been published. It provides a steady stream of traffic to your site, increases your authority in your niche, and helps you build a loyal following.
Some examples of evergreen content include how-to guides, tutorials, top-ten lists, FAQs, product reviews, and industry insights. The key to creating evergreen content is to focus on topics that are always relevant and important to your target audience. With well-researched and well-written pieces of evergreen content on your site, you can ensure that your traffic will remain strong for years to come.
Diversifying traffic sources
Relying on just one source of traffic for your website is a risky strategy. Google algorithms are constantly changing, and social media platforms can change their algorithms or even shut down altogether. To future-proof your site's traffic, it is important to diversify your sources.
Optimize your website for multiple search engines
One way to do this is by utilizing multiple search engines beyond just Google. Bing and Yahoo still have significant user bases, and optimizing for them can bring in additional traffic. Additionally, focusing on long-tail keywords can help you rank for specific niche searches that may not be as competitive.
Leverage on social media channels
Another strategy is to leverage social media channels beyond just Facebook and Twitter. Platforms like Instagram, Pinterest, and TikTok can bring in new audiences that may not have found your site otherwise. It's important to tailor content specifically for each platform rather than simply reposting the same thing everywhere.
Build an email list
Finally, building an email list can provide a reliable source of traffic that you own and control. Sending regular newsletters with engaging content can keep subscribers coming back to your site regularly. By diversifying your traffic sources in these ways, you'll be better prepared for any changes that come your way in the future.
Establish your brand to future-proof your traffic
When it comes to building a sustainable source of traffic, establishing your brand is key. A strong brand can help you stand out from the competition and build a loyal audience that will keep coming back for more. Investing in your brand identity – including your logo, color scheme, tone of voice, and messaging – can create a consistent and recognizable presence across all channels.
Building a strong brand also means focusing on providing value to your audience. In fact, this is the most important ingredient in building a brand. This could be through informative blog posts, helpful resources, or engaging social media content that reflects your unique voice and perspective. By consistently delivering value to your audience over time, you can establish trust and credibility that will pay dividends in the form of repeat visits and referrals.
Ultimately, if you want to future-proof your traffic, it's important to think beyond short-term tactics or trends. Instead, focus on building a strong foundation for your brand that will stand the test of time even as technology evolves, and new competitors emerge. With the right strategy in place, you can ensure that your site's traffic remains steady and sustainable for years to come.
Are AI and machine learning important to future-proof website traffic?
AI and machine learning have become increasingly important in future-proofing website traffic. These technologies can help businesses understand their audience's behavior, preferences, and interests by analyzing data patterns. This information can then be used to develop personalized content and experiences that cater to the needs of each individual visitor.
Moreover, AI algorithms can optimize various aspects of a website's performance, including page load times, navigation paths, and search engine rankings. This translates into a better user experience for visitors and higher conversion rates for businesses. Additionally, machine learning models can be used to predict future trends in user behavior and adjust marketing strategies accordingly.
To recap on Future-Proofing Website Traffic
AI and machine learning are critical components of any business strategy aimed at future-proofing website traffic. By leveraging these technologies effectively, companies can stay ahead of the curve when it comes to understanding their audience's needs and delivering personalized experiences that drive engagement and conversions over time.
Updates, trends, and news
Is your business relying too much on one traffic source? Let me remind you: Don't put all your eggs in one basket. Australian businesses discovered last February 2021 what tech giants could do when they would disagree with the federal government.
Source: https://www.forbes.com/sites/forbesagencycouncil/2021/03/15/future-proof-your-business-in-a-volatile-digital-landscape/
Regular updates and trends related to organic traffic:
A step-by-step guide to driving a million monthly visitors to your blog
Neil Patel, a top digital marketing influencer, shares the following strategies he uses that bring in over a million monthly visitors to his blog per month:
Optimize for the best quality pages. Delete unnecessary and outdated pages, and 301 redirect them to the most relevant page.
Find old pages that need to be refreshed and update them.
Combine related pages.
Reach out to sites you've cited and linked in your blog post, promoting their business, and encourage them to share your content on social media (not backlink) to increase traffic to your site.
Collect email addresses by offering free guides or anything of value to them. This way, you can email them whenever you have a new blog up.
Check out the Backlinks Opportunity Report.
Use internal linking.
Use the tool called Subscribers. This tool allows visitors to subscribe to your website through push notifications through their browsers.
Source: https://www.youtube.com/watch?v=1DWuQiVh7A4
How to generate organic traffic on a small budget
UK-based SEO professional, Ryan Darani, shares five steps for driving traffic to your site even with a limited budget:
Understanding your total addressable market
Collecting search data using tools
Establishing content efficiencies and processes
Building brand awareness
Looking outside Google for referral traffic, such as social media platforms
Source: https://www.businessinsider.com/seo-expert-consultant-gap-analysis-strategy-search-traffic-budget-2023-2
Google says that traffic is not a measure of search quality
According to Google's John Mueller, using traffic is not the primary way you should look at the quality of your content. He advised knowing your users and your topics best.
Source: https://www.seroundtable.com/google-traffic-search-quality-34703.html
Google has stated in the past that traffic is not a direct measure of search quality. Search traffic can be affected by many factors, such as the user's location, device, and search history, which may not reflect the relevance or accuracy of the search results. Google uses a variety of other metrics, such as click-through rate, bounce rate, and dwell time, to measure the quality of its search results. Additionally, Google's search algorithm constantly evolves and considers hundreds of ranking factors or signals based on machine learning to deliver the most relevant and useful results to users. Therefore, Google does not rely solely on traffic as a measure of search quality.
Experiments you can try to improve your organic ranking and traffic
You can try experimenting with the following to see if they generate better results:
SEO title
SEO meta description
Internal anchor text
Schema markup
Images
Headers
Word count
URL
Source: https://www.searchenginejournal.com/seo-testing-experiments/462132/
How to Drive Traffic with Content Amplification
There are few worse feelings than spending a long time making new content and seeing that nobody is interacting with it when it's released. When that happens, you want to increase your traffic so more people see your content. Content amplification is one thing you can use to bring more traffic to your content. Read on for a better definition of content marketing and to learn how you can fit it into your own content marketing strategies.
Key Takeaways:
It can be frustrating to spend a lot of time generating content and not see it translate into traffic.
Content amplification is one strategy to increase the traffic that sees your new content.
Here is what content amplification means, and how you can use it.
"There are so many different paid ad opportunities, but let's talk about three that are wonderful for content exposure."
Read more: https://blog.hubspot.com/marketing/content-amplification
Can You Really Drive Traffic With Clickbait Articles?
Clickbait is a modern day phenomenon that exists on almost all sites and social media platforms. It is known as being deceptive, but this is not necessarily true for all clickbait type of content. The whole purpose for clickbait is to grab the viewers attention. One of the most important things when trying to grab a viewer's attention is to appeal or relate to a wide audience. That way, you aren't limiting your potential viewers.
Key Takeaways:
Clickbait is used to grab peoples' attention, although some complain about it being false claims.
Clickbait can be deceptive but it doesn't have to be if it is really true.
Being relatable is the most important for headers so that a wide audience can be attracted.
"If you continuously use clickbait titles and mislead readers, it could damage your brand's credibility."
Read more: https://blog.hubspot.com/marketing/can-you-use-clickbait-to-drive-website-traffic
15 Free Ways to Drive More Traffic to Your Website in 2020 | ThriveHive
You want to make sure that you are driving traffic to your website or you are never going to grow as a company. If you are driving traffic to your site, but you are not getting quality leads, then it is a waste. You want to make sure that you are attracting the right kind of traffic and you can do this with the right kind of SEO. SEO helps you to rank higher in the search engines so that the right kind of people can find you.
Key Takeaways:
You can monitor your progress by monitoring how well the traffic is doing.
You can SEO on your page to help drive more traffic to your site in all areas.
Short tail keywords rank well but long tail key words will help you rank a lot higher.
"Traffic to your website helps to improve your rank which in turn generates more traffic, but you want to make sure that the increase in traffic is associated with an increase in engagement as well. If your traffic is increasing but your conversion rates are decreasing, you're not bringing in the right traffic."
Read more: https://thrivehive.com/free-ways-increase-website-traffic/
3 Ways to Increase Website Traffic
In order to get a boost in your website traffic, it is important to stay on top of trends, and what people value, as well as what they find to be important. Some advertisements go viral while others fall off the face of the earth almost as quickly as they came to be. You will never fully understand it, but there is a psychology at work that presses people to purchase certain products. Make sure you offer something as a promotion to gain more attention and followers.
Key Takeaways:
A 20-minute SEO strategy session can help you optimize your website for search results.
Offering incentives – product giveaways, free consultations, free shipping, etc. – is a good way to drive traffic.
Budweiser's "Wassup?" campaign is a famous example of an ad trigger that helps customers recall your brand.
"A whopping 94% of people look at the first few links on the first page results. Instead of clicking on the second page, many folks prefer to modify the keywords of whatever it is they're searching for."
Read more: https://socialmediaexplorer.com/digital-marketing/3-ways-to-increase-website-traffic/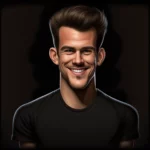 I am passionate about what I do.
While I spend over 48 hours a week on SEO and digital marketing, it's not accurate to say that I live and breathe them..
This is what I believe: "And whatsoever you do, do it heartily, for YHWH, and not for men." (Colossians 23:3)