Last Updated: 3 days ago by BrodNeil
There are many ways for brands to release content that works for their audiences. Shutterstock uses a creative trends report that collects data from searches and downloads from users over the course of the past year. Shutterstock uses this data to create relevant content. Coding Sans creates an annual "State of Software Development" report, which is an industry survey that enables them to find new trends in the field of software development and enables them to provide more relevant content. Colgate-Palmolive utilized AR and gamification to attract and engage with a new audience. Stewart Surfboards utilized user created content on Instagram to attract a new audience and help expand their brand. Florida Physical Medicine used a SEO marketing campaign to provide keyword-driven content. LogoMaker used a guide-focused content marketing strategy that was based on keyword research and data from their customers.
Key Takeaways: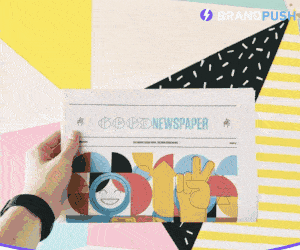 Use data already available to you. Don't be afraid to share proprietary data if it could provide insights your audience can't get anywhere else.
Invest the time in creating content that provides value to your audience.
Create interactive content for audience engagement and brand awareness. In highly competitive markets, a new approach can make a difference.
"With the glut of content, how does a brand create and distribute content that works for it AND its audience?"
Read more: https://contentmarketinginstitute.com/2020/03/brands-content-marketing-examples-convert/