Last Updated: 2 months ago by BrodNeil
Here are 2 resources where you can find video marketing statistics for 2020
12 Video Marketing Statistics You Need to Know in 2020
Video marketing will continue to grow in the industry and one should take advantage of upcoming trends if they want to leverage the capabilities of their marketing budget. Expect viewing to be optimized for desktop viewing rather than mobile despite recent changes. The most popular and therefore recommended day to public content is on Thursdays followed by Wednesdays. Most content published for business to business purposes will be in the form of a webinar or visual lecture. When considering channels of distribution for your company one will still rely on their website over other avenues like YouTube or Twitter. Length is key in distribution ideally the shorter the better. Statistics show most successful videos are two minutes or less and more people will watch if the video is shorter than a minute. In terms of seasonality October is the biggest month to publish.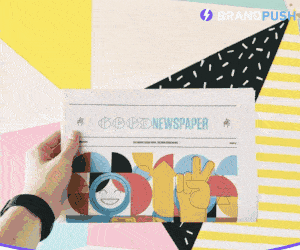 Key Takeaways:
The middle of the work week is key to video watching. Thursday, and then Wednesday, is the highest day of the week.
Many business viewing audiences prefer watching a webinar over other video formats.
Shorter content is more appealing, with 2-minute or less videos being preferred.
"The Platform of Choice for Business Video Viewing Is Desktop 87% of the Time"
Read more: https://www.convinceandconvert.com/content-marketing/video-marketing-statistics/
100+ video marketing stats you need to know in 2020
This article will answer quite a number of questions about video marketing.
Key Takeaways:
How long has video been around?
What was the first video advert?
What are the most memorable video adverts of all time?
Where do people watch video?
Why do people prefer video?
Read the full article and see the answers to most your video marketing questions: https://www.avasam.com/100-video-marketing-stats-you-need-to-know-in-2020/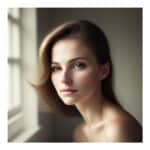 Tara Mae Dela Cruz is a passionate writer and storyteller hailing from the Philippines. With a love for words and a vivid imagination, she weaves compelling tales that transport readers into captivating worlds. Her writing style is characterized by its lyrical prose and deep emotional resonance, drawing inspiration from her own experiences as well as the diverse cultures she encounters. Tara's work often explores themes of identity, family dynamics, and the power of human connection. When she's not writing, you can find Tara exploring new hiking trails or curled up with a good book, always seeking to broaden her horizons and find inspiration in the world around her.
Recommendations
Discover more tools - See our recommended tools, software, and services.
Support Our Affiliate Partner: Grab Your FREE Plan Now!