Last Updated: 2 days ago by BrodNeil
Many people believe that email marketing is a thing of the past, but statistics have shown that ninety-nine percent of people check their email everyday. So, marketers should not ignore these potential customers, and invest in their email marketing campaigns. The content they provide should be engaging and personalized. They should get feedback from past customers and help generate traffic to their website. On top of that, these email marketing campaigns should be periodical so that people will continue to engage with the brand.
Key Takeaways: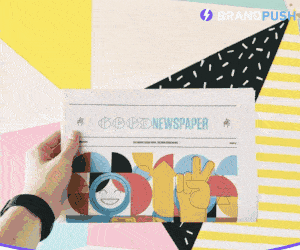 Create personalized content so that you can make content specifically for your target audience and give them information that is relevant to them and their needs.
Communicate and network with your audience. Ask for feedback and figure out what they like and dislike with regards to the content you've been putting out and then adjust accordingly.
Email marketing can improve sales as 59% of people in a survey said that marketing emails influence their decisions to purchase specific products. You can use these emails to promote sales/new items.
"As marketers, we can't ignore these statistics. That's why it's important to develop a strong email marketing strategy."
Read more: https://blog.hubspot.com/marketing/benefits-of-email-marketing